Aren't these paper orbs just gorgeous! They are not difficult at all to make and require no special crafty supplies. Go and rescue that old corn flake packet out of the bin right now and knock one of these babies up in a matter of minutes.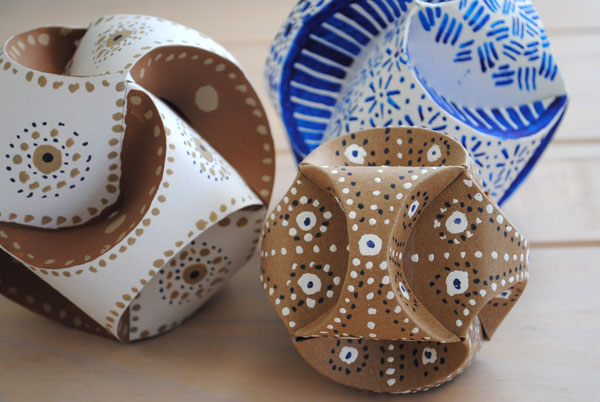 Here is what you will need.
Craft knife or scissors
A scoring tool, you don't need anything special, I used a big fat tapestry needle
Paper, card or cardboard. I used regular printer paper for my smaller balls, watercolor paper for my larger ones and also an the cardboard from a cereal packet.
Tape
Template– see below
Paint or pens to decorate
The Template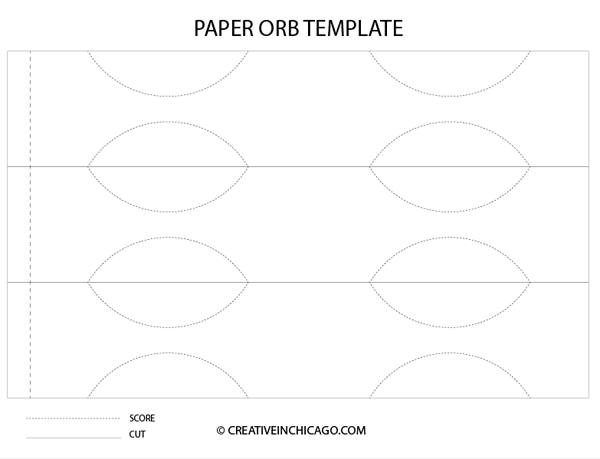 Download the template below.

If you are using paper or thin card stock to create your orb you can print straight onto your substrate and cut them out. For anything you can't feed through your printer you will need to make a simple template to trace around. When making a template cut out the areas that are to be scored as shown below.
The template can be easily scaled so you can make different size orbs.
Making the Orb
The orb is made of three strips. Cut out each strip and score along the small dotty lines. Once scored gently fold as shown.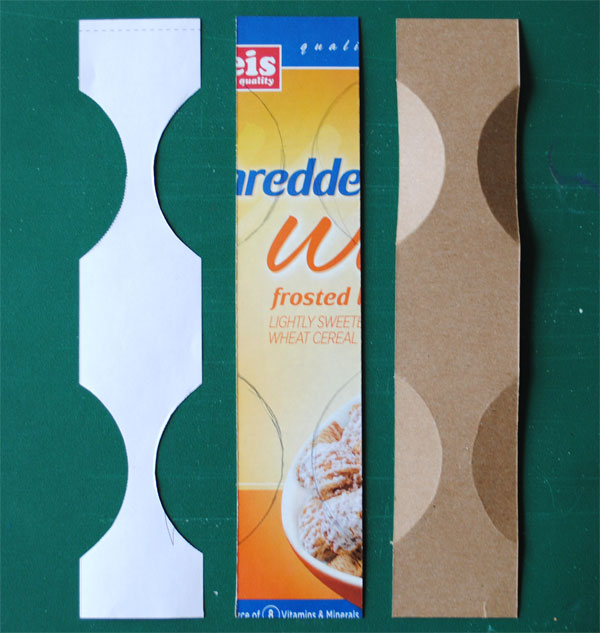 Then flatten out the folds you have made.
Tape two of the strips to make circles, if you are using a pre-printed stock there is a dotted line to help you line the seam up.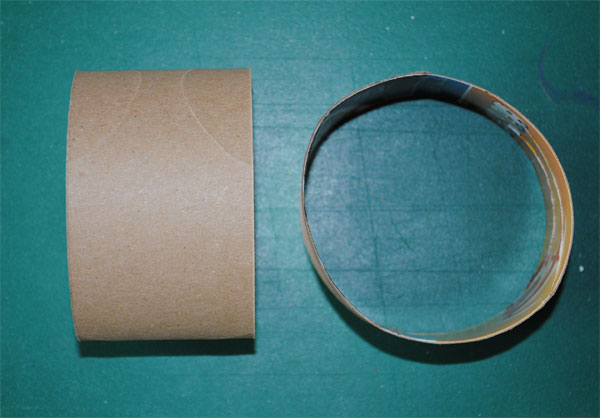 Combine your taped pieces as shown. You want to make sure that the scored areas are completely visible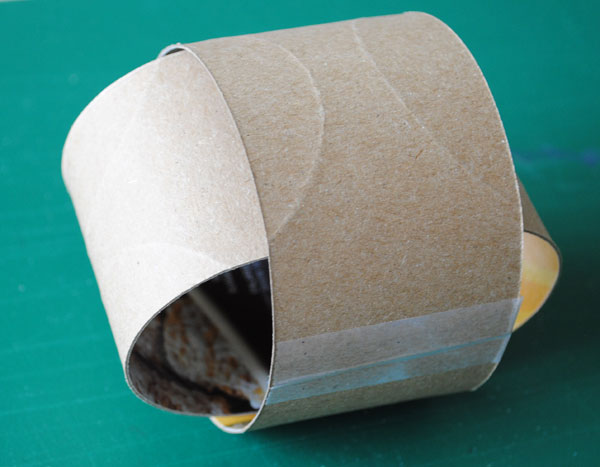 Then take your final strip and thread it through like this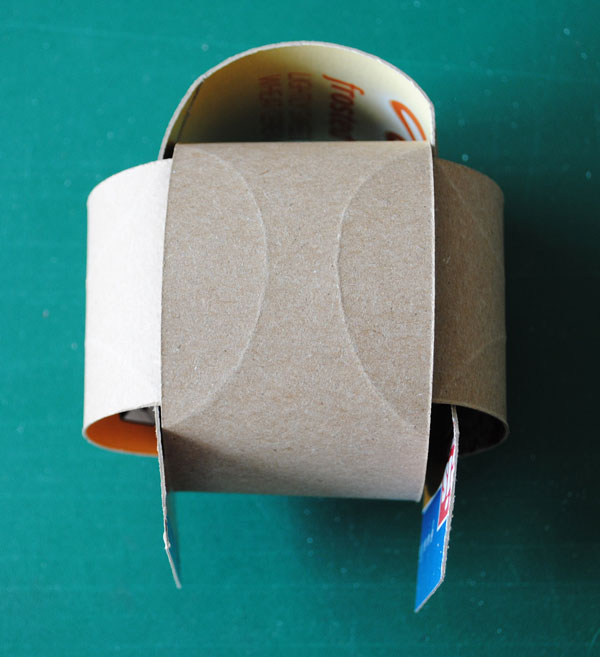 Tape the ends together and rotate if gently to make sure the scored areas are visible.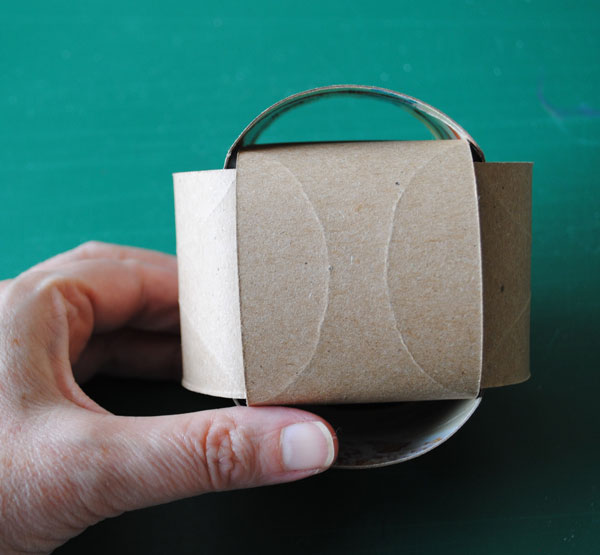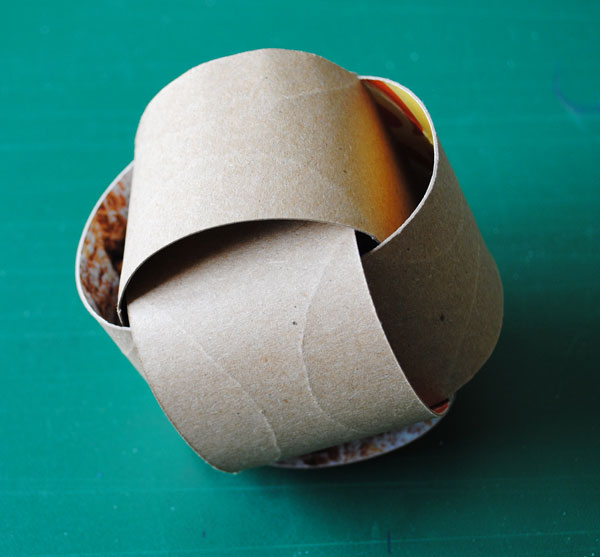 Then gently push on the scored areas to activate your folds and work your way around the orb. I found working on a side then the opposite side worked best.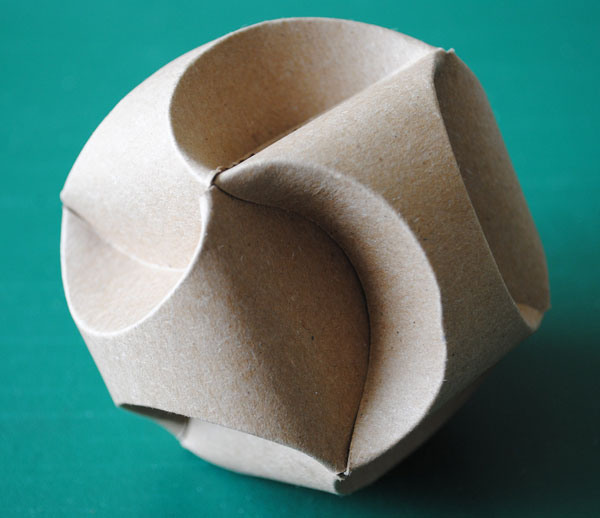 Then you can decorate however you like.
I used water color paint and paper for this blue one painting different patterns on each outer edges but tying it altogether with a simple stripe patternon all the other areas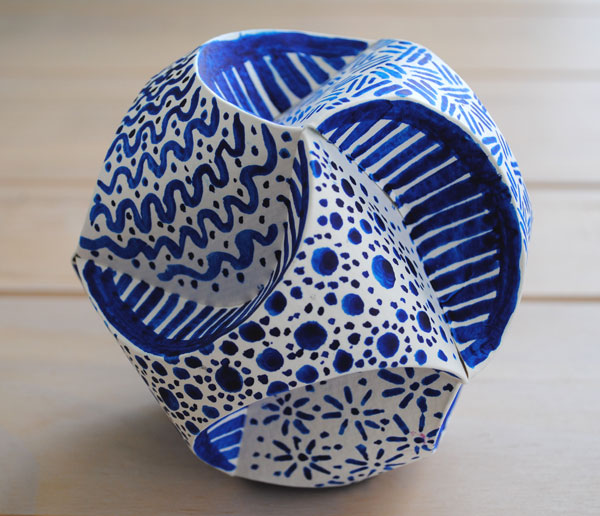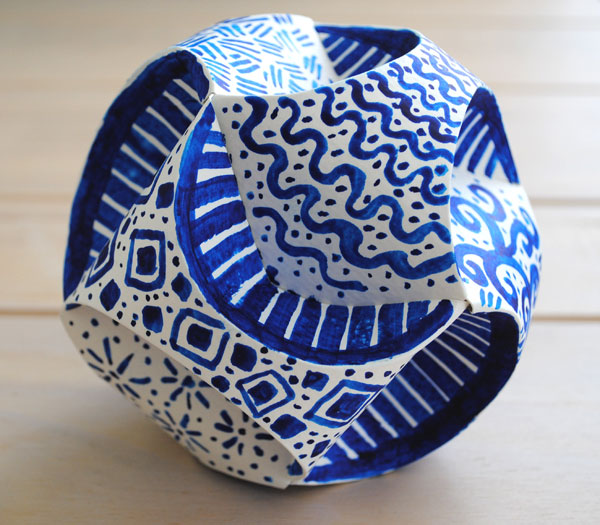 This one started life as a cereal packet and was decorated using white acrylic paint and a navy sharpie marker.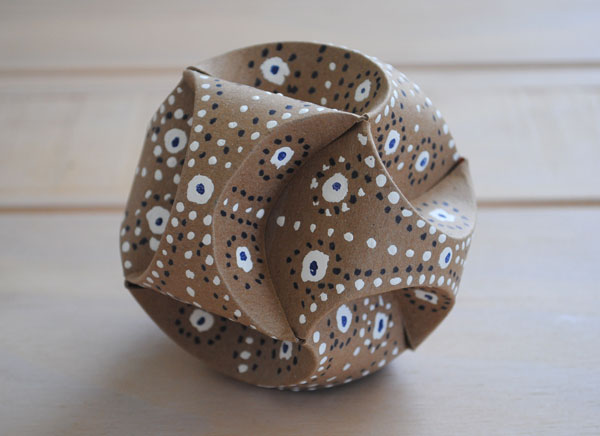 Here is another one made from the cover of my watercolor pad… why waste a perfectly good piece of substrate! I used acrylic paint and a sharpie marker.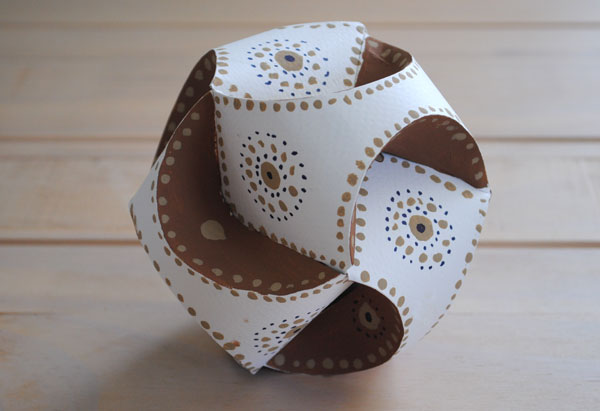 They look lovely just together on a side table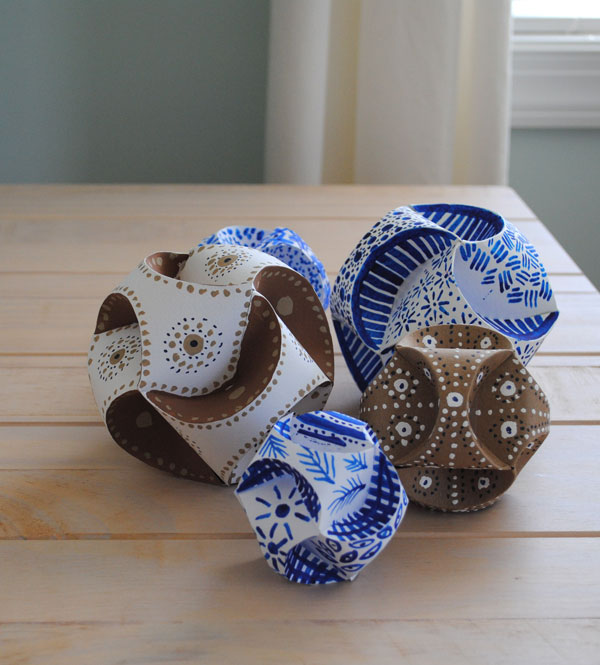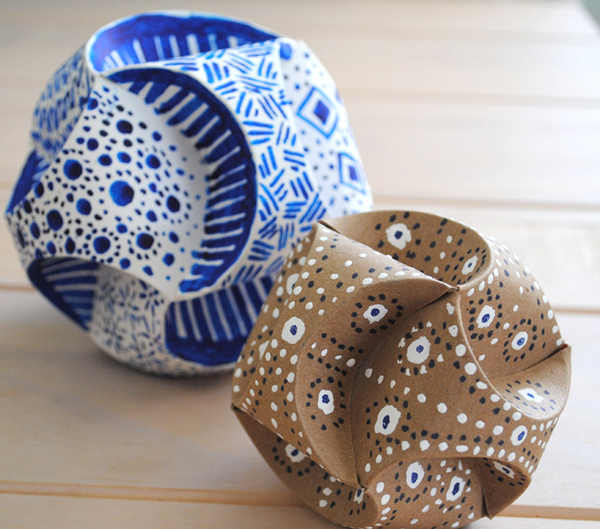 or added to my collection of decorative balls.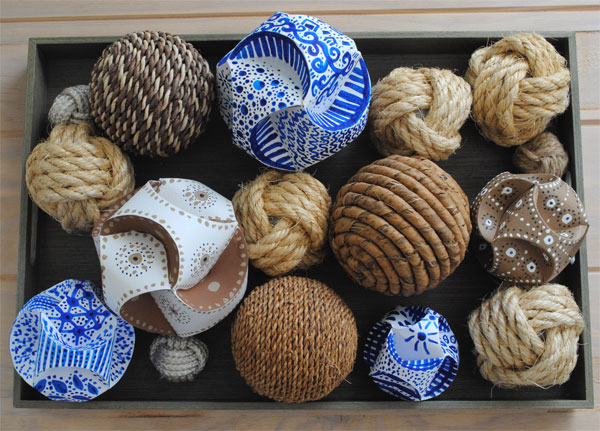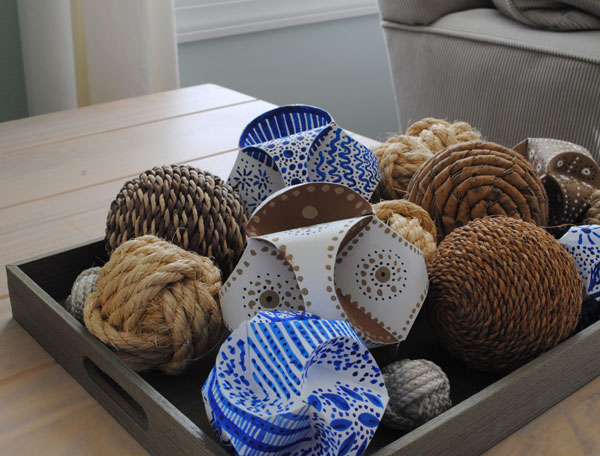 Here is a fun video where one of my readers used my template to make an orb. It shows how super easy these are!
Enjoy!
Love from
Creative in Chicago
XX
P.s if you enjoyed this post then you are going to love this post too where you can download a free template to make an Icosahedron – that's a 20 sided shape.