These days so much of my creative juices go into surface design – check out my portfolio site zoefeast.com so this poor old site has suffered quite a bit. Gone are the days where I created something beautiful once a week!
But here I am today sharing a super simple sewing project to make a sweet little kitchen apron. If you are a messy cook like me, an aprons is a must!
You will need
1 yard of fabric. I used my Verdant Vegetable design on petal signature cotton
An apron you currently own
3ft Twill Tape
Scissors
Iron
Sewing machine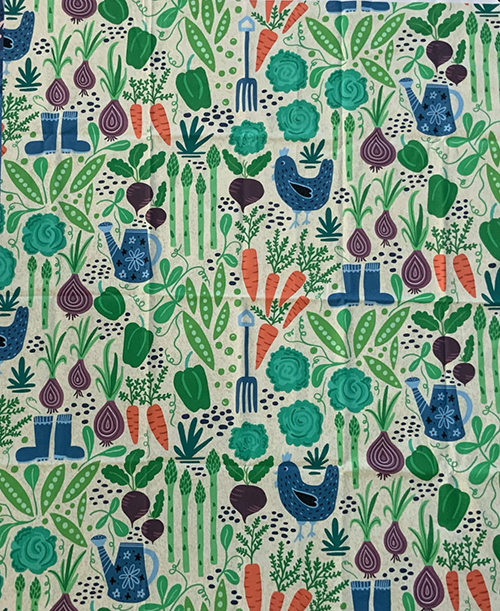 Start by folding your apron in half and fold your fabric so any design element that you want centered, lies on the fold line. I wanted a chicken to be centered so my fabric wasn't folded exactly in half. Pin your folded apron so it lines up with your fabric fold and then cut around the shape leaving about an one inch hem allowance.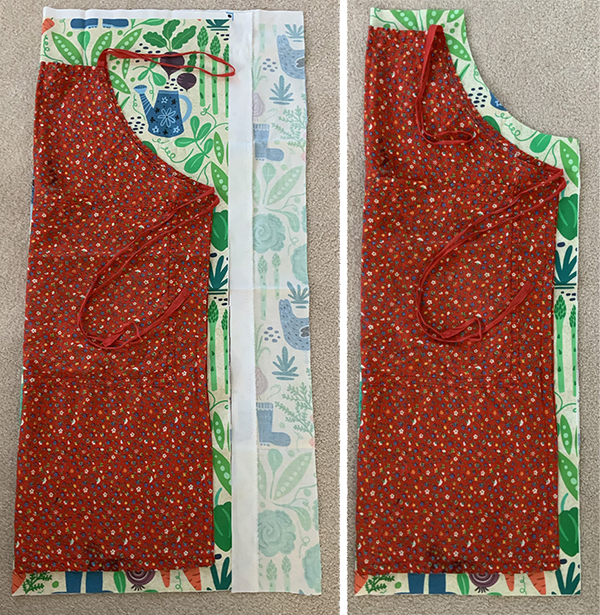 Fold and iron the edges, it helps to snip around the curved parts
Then fire up your sewing machine and hem your edges.
Cut three pieces of twill tape. I used 12″ pieces for the apron ties and a 24″ piece for the over the head bit. Sew into place. I also knotted the end of the tie pieces to stop any fray. You could sew them but I am a lazy and didn't want the fiddle or faff!
And here you have it, a super simple sewing apron.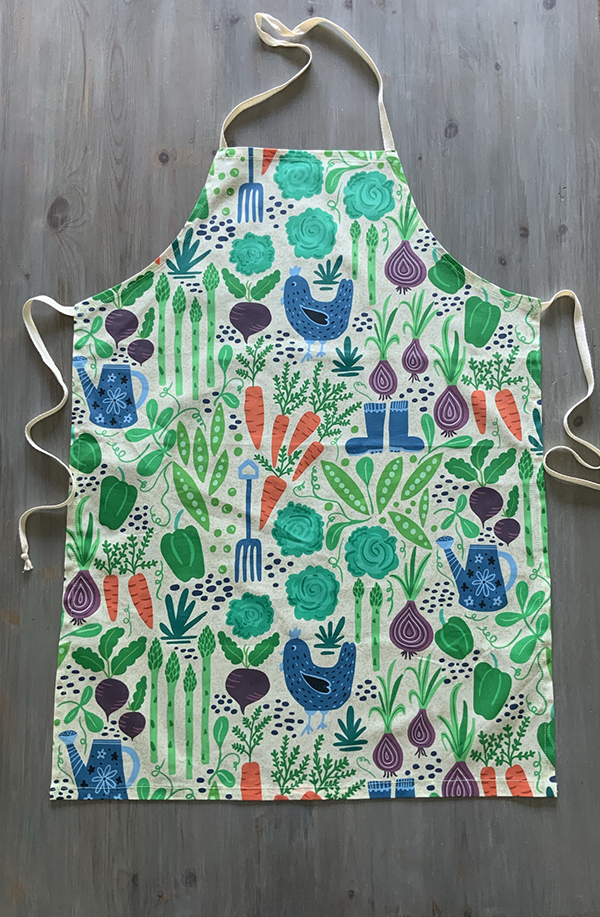 Love from
Creative in Chicago
XX