Ohhh now here is a fun watercolor project. These painting have been sat on a shelf for ages and I though it was about time I shared them with you. I wish I had photographed all the steps I went through in creating them but I was sort of in the moment and picking up a camera and documenting the progress quite often is the last thing on my mind!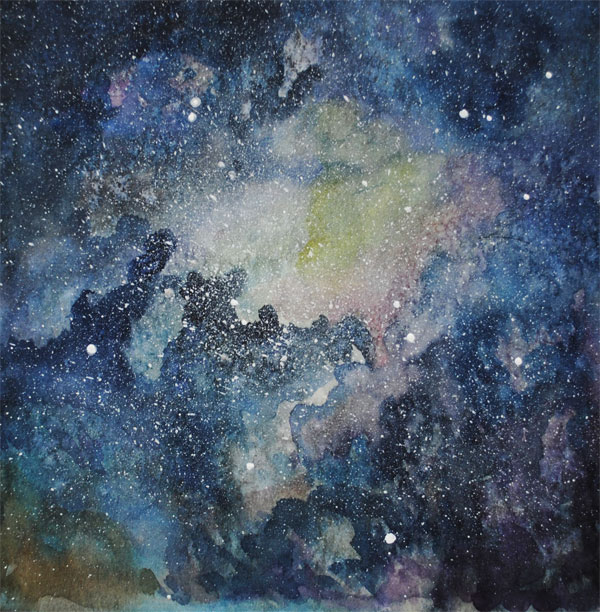 How to paint a night sky watercolor
Start by taping down a piece of watercolor paper on a stiff board with low tack tape- I used that blue decorators tape
Wet the entire area of your paper with a brush
Apply a wash of watercolor over the paper varying the colors and intensity.
LET DRY COMPLETELY!
Add some random cloud shapes using blues, purples and blacks
While the paint is wet sprinkle with salt. This produces some nice texture effects.
LET DRY COMPLETELY
Repeat steps 5-7 until you are happy with the look
Finally add star splattering using a tiny dab of white acrylic paint on a dry brush and flick it all over the painting
So one of the reasons these painting have surfaced this week is that I have just used them to create a seamless repeat pattern for fabrics and the like.
I have called it Space Dust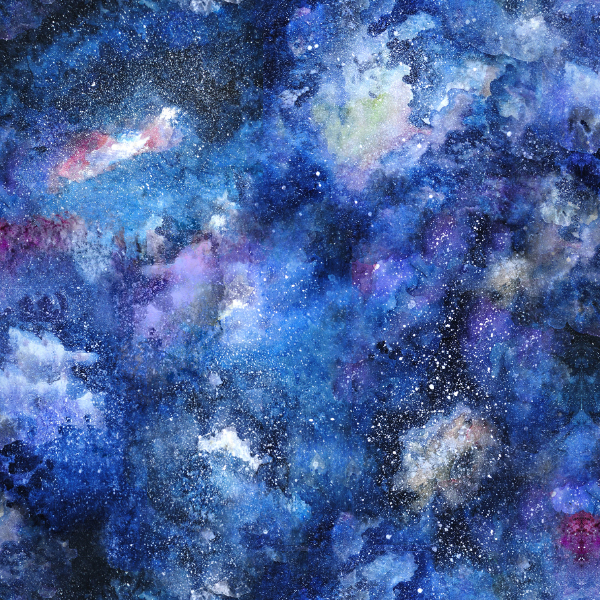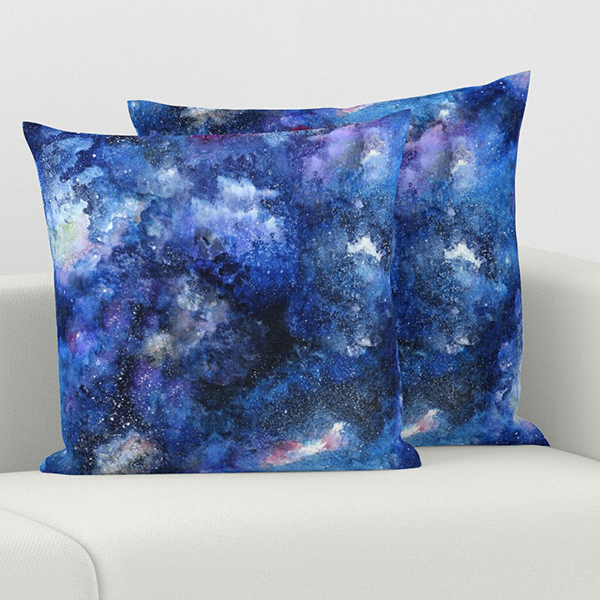 It is currently for sale on lots of different product on Redbubble
Love from
Creative in Chicago
XX