Hands up if you have mistakenly shrunk a sweater in the wash. Yeah, that's just about everyone, right? I was pretty gutted to destroy a lambswool sweater that should have been washed on cold. I've had it for years and in one careless moment it was shrunk down to mini mouse size.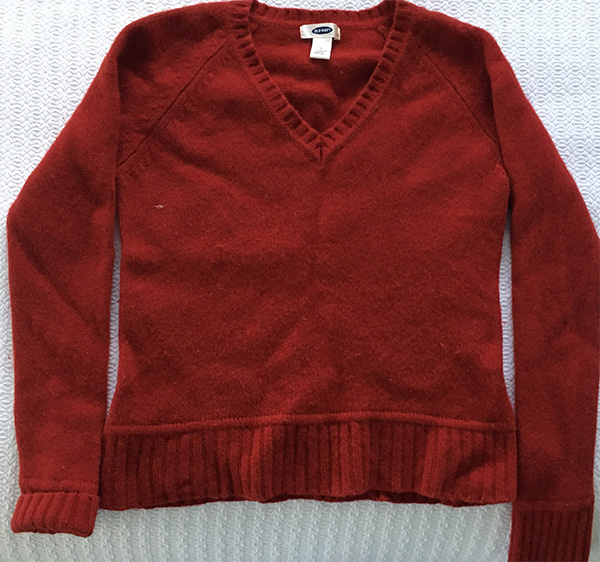 Instead of chucking it out I thought I'd make myself a hat! What a fun easy sewing project. Want to make one too? Follow along!
Start by downloading and printing out my pattern template. The template includes a single panel sized so you can print it out on a desktop printer.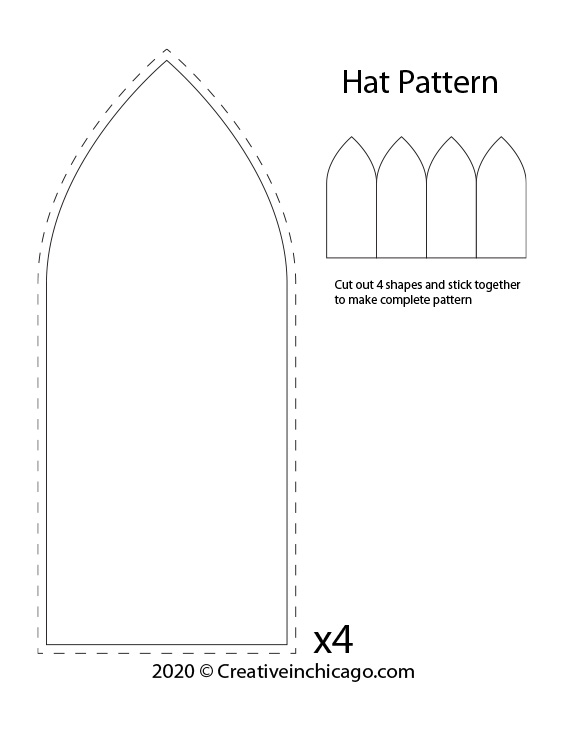 Pin onto you sweater above the bottom ribbed area and cut out.
With the right side facing in fold the two outer segments in and sew as shown. To speed things up you can use a sewing machine but hand stitching would work just as well.
Now flatten out and sew the remaining seams but stop when you reached the ribbed band. Turn right side out and then sew seam along the ribbed area.
I thought my hat needed a bit of jazzing up so I made a multicolored pom pom and sewed in on top.
These are super easy and fun to make and you really don't need any special contraptions to make them, despite what those crafty maniacs on Pinterest will have you believe.
Cut out a circular donut shape on some cardboard – you will need two.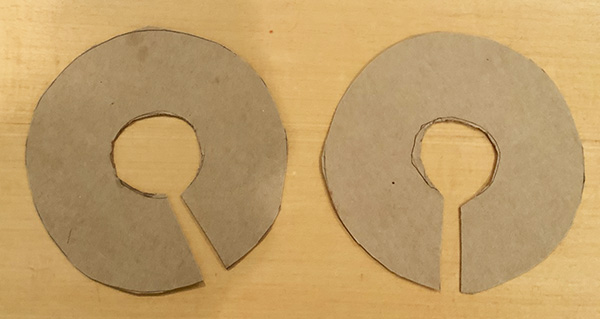 Put them together and start winding yearn around as shown. You can use multiple colors strands , single colors or a single strand of one of those fun multicolored yarns. Build up quite a few good layers so your pom pom will be nice and full.
Then take a sharp pair of scissors and carefully cut the strands so that the two donut shapes are separated.
Slide a long strand of yarn between the cardboard shapes, pull tight and tie. Remove your donuts!
Your pom pom will be a little scraggly at this point so give it a hair cut to tidy it up a bit.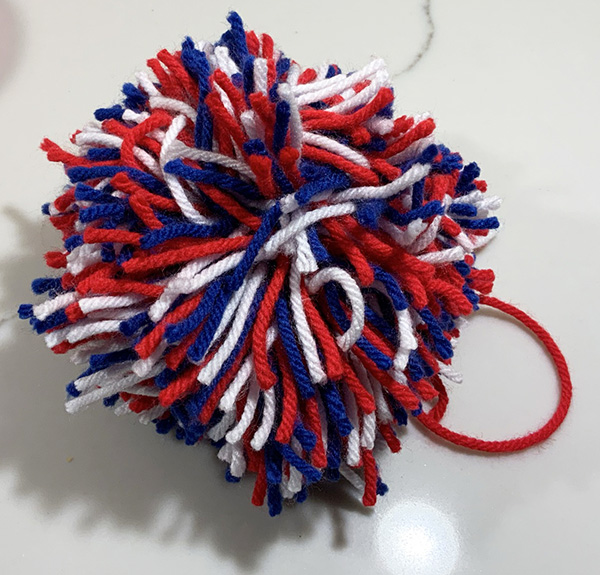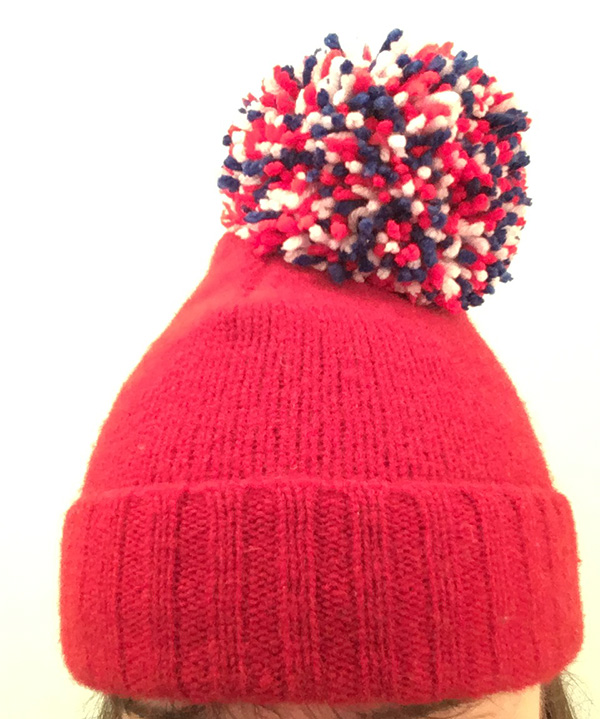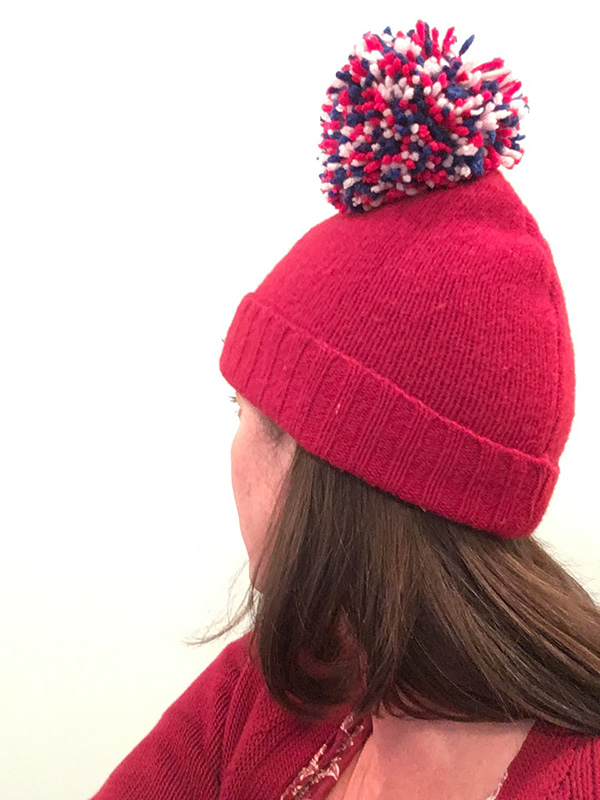 Enjoy!
Love from
Creative in Chicago
XX
p.s I've got another little Christmas craft project planned with more off cuts from my ruined sweater …stay tuned!