It's been a weird year for gardening but I got hold of a packet of cosmos seed in the spring and just bunged them in the ground. Now I have to say my Illinois garden must have death soil because it is so hard to get anything to grow let alone thrive. That is until this little packet of seeds let rip. The blooms were magnificent, they flowered all summer and in fact are still flowering. To add the icing to the cake they produced a gazillion seeds which I have harvested ready for next year.
But enough blabbing lets get down to business. I plan to give away some of my seeds as gifts but was looking for a fun creative presentation so I thought I'd give seed papers a go. What a fun project!
You will need
Seeds
Flower blooms
Flower press or a stack of heavy books
Scrap Paper
Kitchen blender
a few scraps of wood or an old photo frame
a piece of low thread count cloth
pegs
Start by collecting some flowers – I picked some cosmos seeing as I have so many of them!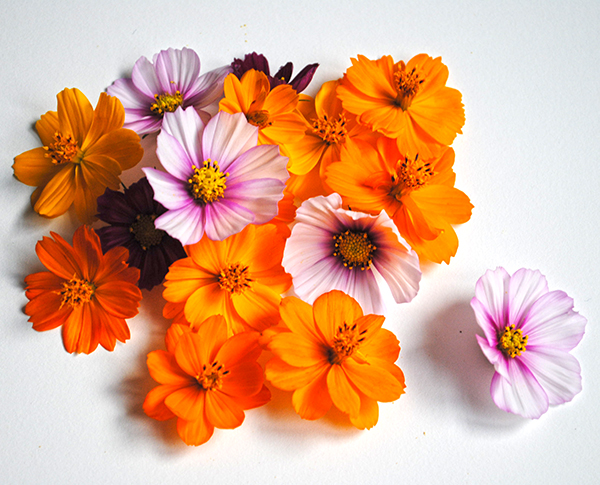 Aren't they just gorgeous!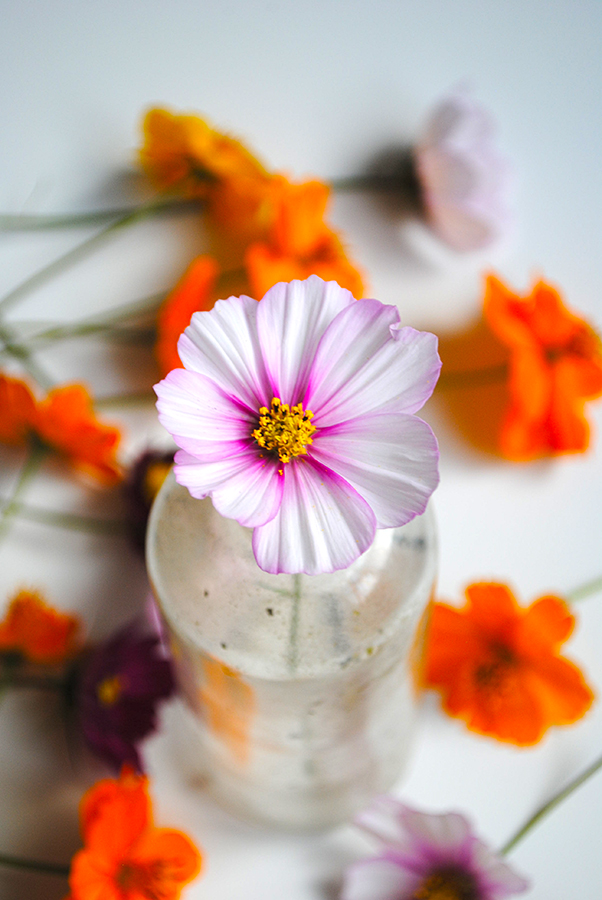 Cut the stems off your bloom to get them ready for pressing. I am lucky to have a sweet little flower press which I've had since I was a kid. The flowers are placed between pieces of a heavy weight paper and stacked into the press which is then lidded and tightened. If you don't have one just put you flowers in a heavy book and place something heavy on top.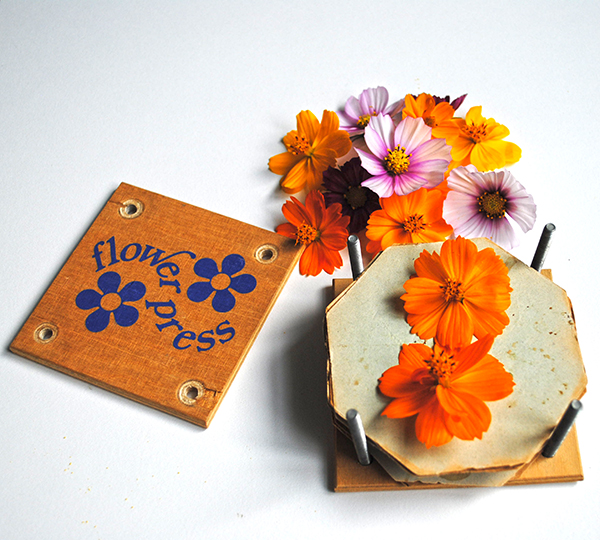 Leave the flowers to press for a day or so.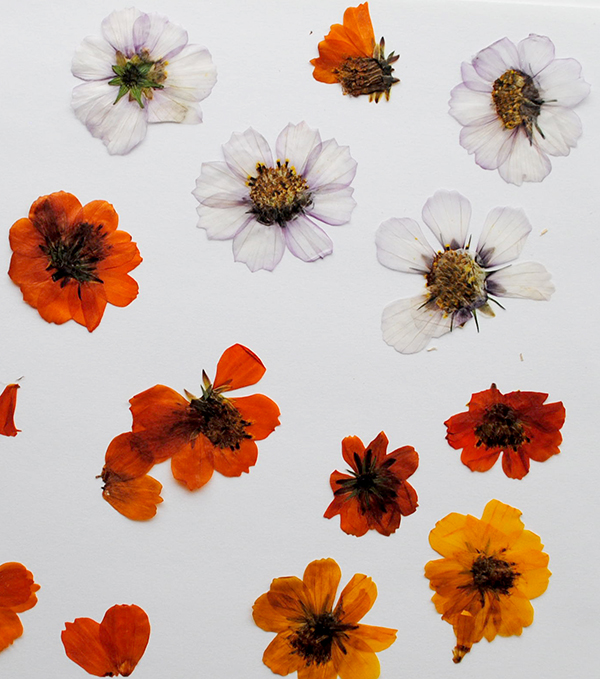 Rustle together a paper making frame by hot gluing together a few scraps of wood or you could use an old photo frame
Stretch your fabric around the frame and hold in place with clothes pegs.
Now it's time to make your paper pulp.
Start by tearing up a few sheets of paper. I used a mixture of yellow construction paper and plain old white sketch paper. Add enough water to cover an let sit for a hour until the paper is all floppy.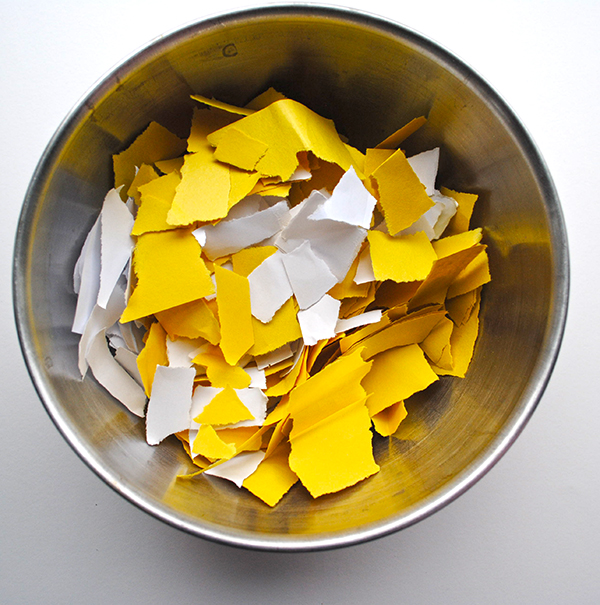 Then dump the whole lot into a kitchen blender add about a pint of water and zap it. I used an old bender for this that has really seem better days but it did the trick.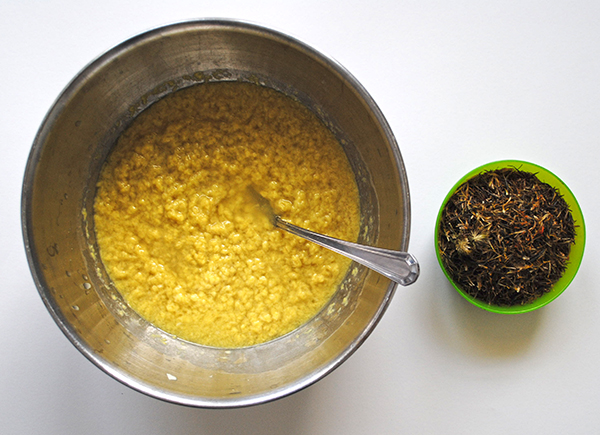 And now the fun bit starts!
Rest your DIY paper making frame on an old towel and dollop a couple of spoonfuls on pulp into it spreading it around so it fills the frame.
Sprinkle in some of your seeds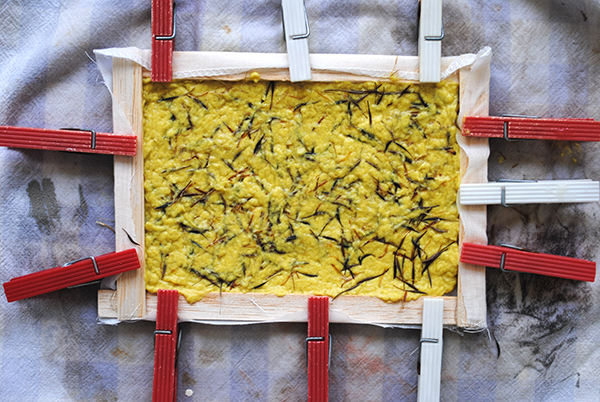 and add some of your pressed flowers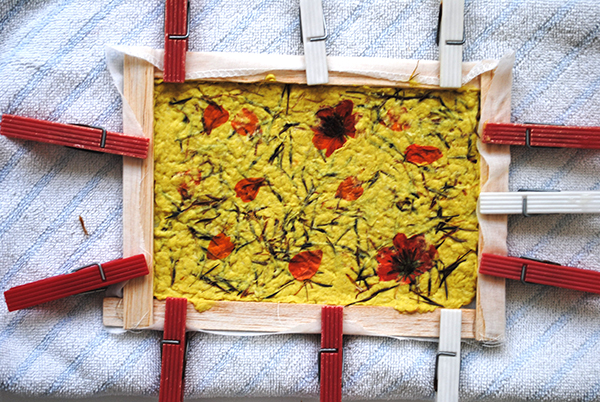 I also played around with adding the seeds first, then adding more again!
Gently squeeze out as much moisture as you can using your fingers or the back of a spoon. It helps to start with a dry towel each time you make a new sheet.
Un-peg the fabric from the frame and gently place you home made seed paper on a dry cloth. My batch resulted in four sheets of seed paper.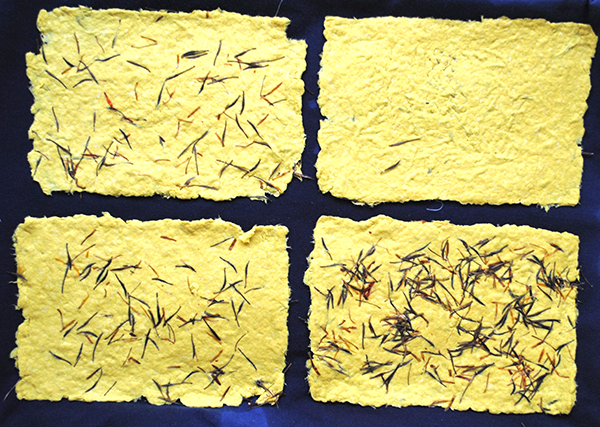 Let them dry in a warm place and just look at the results!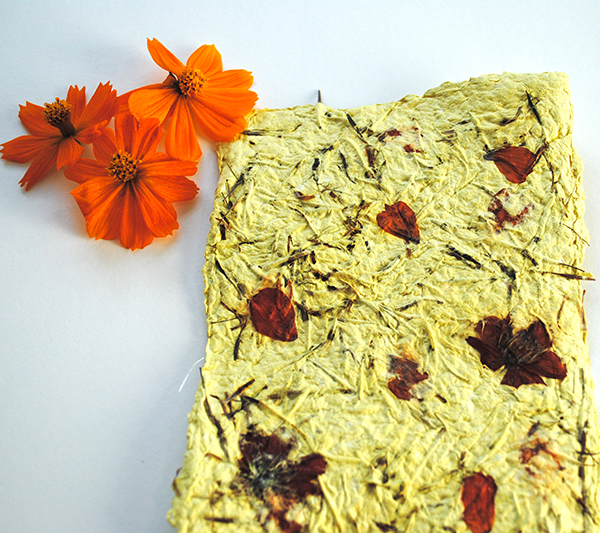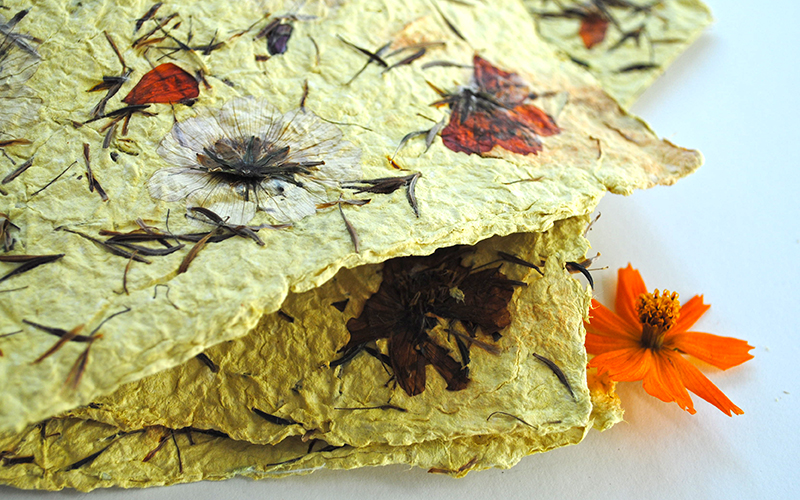 When it is time to plant simply cut or tear the paper up and cover with soil! What a fun little gift.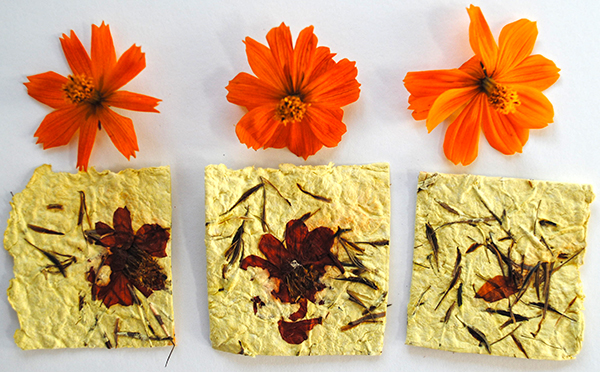 Enjoy!
Love from
Creative in Chicago
XX