As they say "Every cloud has a silver lining" and my laundry mishap resulting in a shrunken red sweater gave me some fun material to muck about with. Last week I shared with you a quick DY hat and this week I have a fun little Christmas craft project – wooden block snowmen.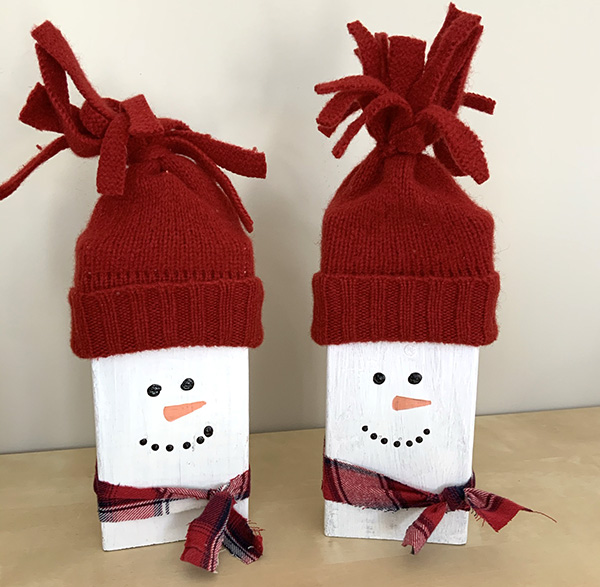 They are super simple to make.
You will need
A couple of wood block offcuts, size really doesn't matter but these measures 3.5″ by 1″ by 7.5″
An old sweater – for the hats
White paint
Black and orange paint or sharpies
A few strips of fabric – for the scarves.
Start by giving your wooden blocks a couple of coats of white paint and allow to dry.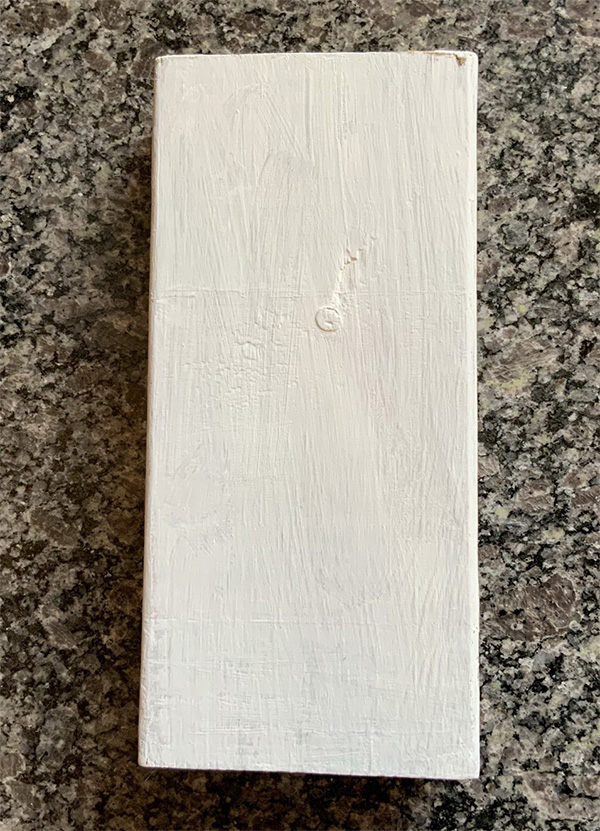 Then simple paint black dots for the eyes and mouth and an orange triangle for the carrot nose.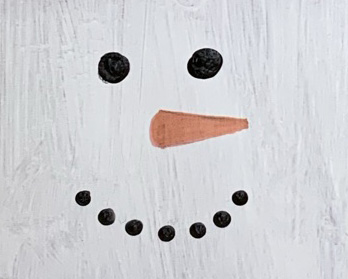 Now for the hats.
Cut the sleeves off your sweater- mine were about 7″ long. Snip the non cuff end a couple of inches to make fronds then simple gather and tie to create a hat shape.
Fold back the cuff and dress your snowmen in their fancy little hats.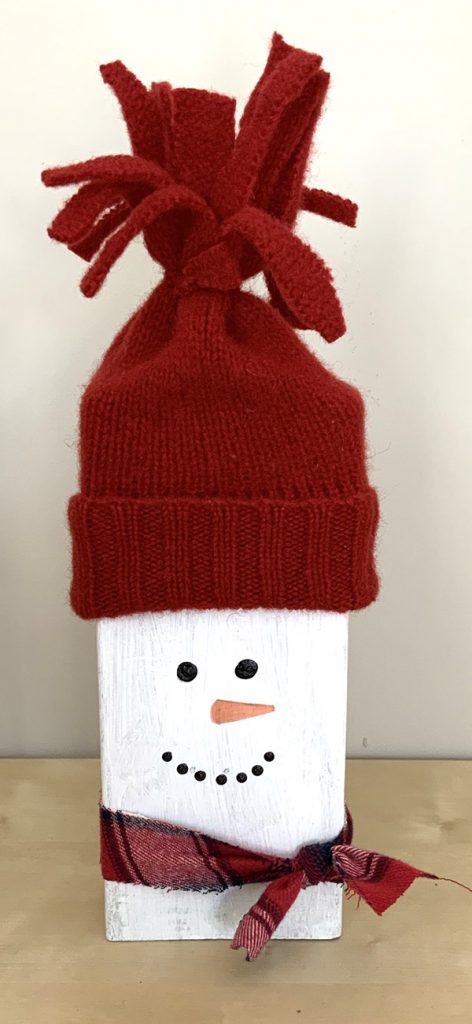 Then to complete the look add a length of scrap fabric as a scarf.
Things always look good in groups of three so I made 2 using wood off cuts and also a mini snowman using a round of wood. No room for a scarf for this little guy and a much smaller hat but the technique is identical.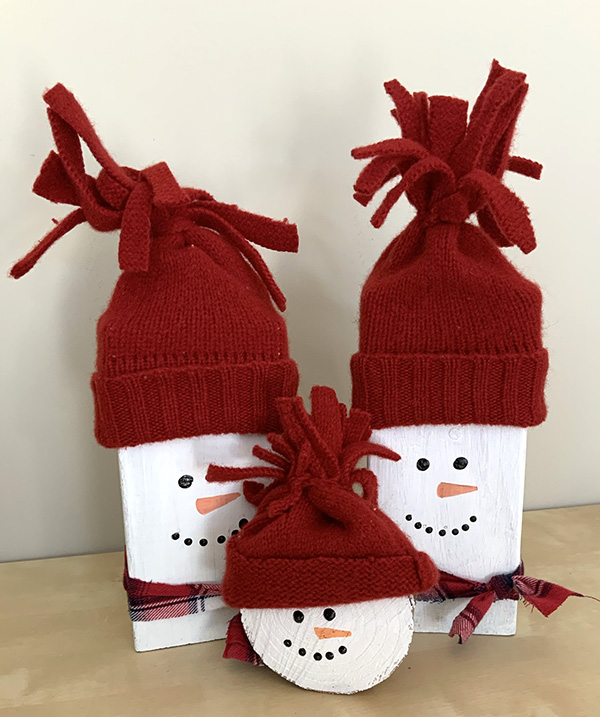 Don't they look sweet!
I have a bit more sweater to cut up so I will have to put my thinking cap on and see what else I can come up with.
Enjoy!
Love from
Creative in Chicago
XX