Looking for a fun little craft project that you can make with your kids without having to make a trip to the shops in this crazy time of Convid19 lockdown?
How about these pretty little clay flowers which if you live in Chicago, like me, will trick you into thinking that Spring has actually arrived.
To make them you will need to whip up a batch of easy peasy home made clay
This is all you need
1/4 cup of cornstarch
1 cup of baking soda
water.
The full instruction for making the clay with photographs are on a previous blog post
Roll out your clay and use a flower shaped cookie cutter to make your flowers. If you don't have one use a circular one, really any shape will do!
Lay your shapes out flat to dry and poke a little hole in the top with something like a tooth pick. They are best left overnight to dry but if you really want to speed up the process pop them in a really low oven for an hour or so.
Once dry, roll up your sleeves, don your creative hat and decorate with whatever you have on hand. Any sort of paint will work and if you don't have paint then use colored markers.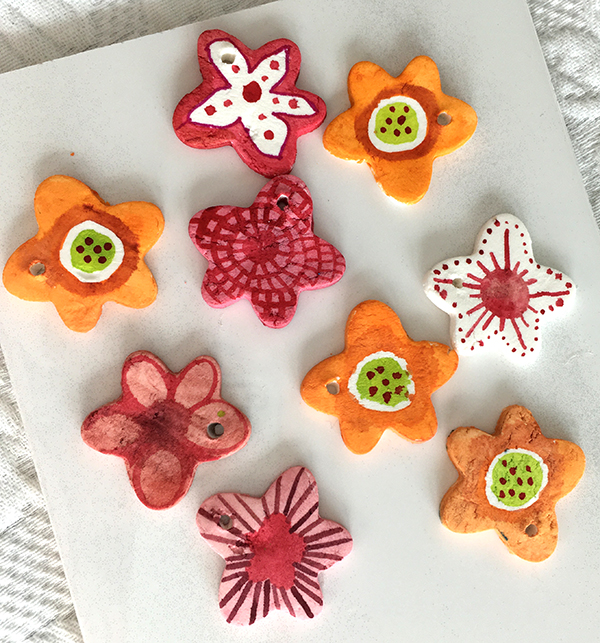 You can decorate with a solid color or pattern, they would even look good with a touch of glitter.
Then thread a bit of cotton thread through each and hang on whatever you have at hand. I used a branch that fell out of a tree in my garden!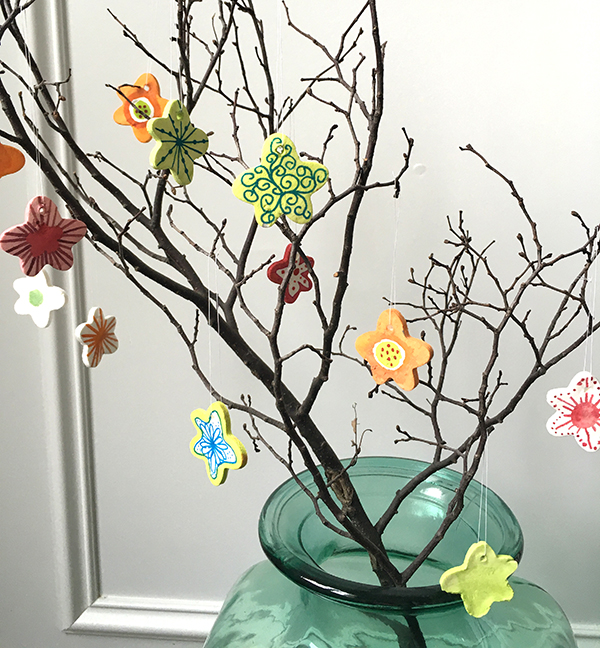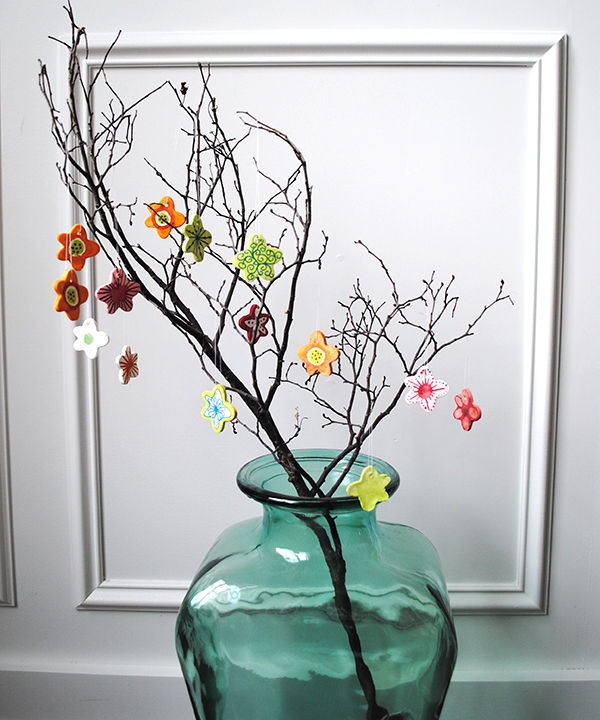 Enjoy!
Love from
Creative in Chicago
XX