I have just realized that "Creative in Chicago" is celebrating it's 10 year anniversary this year. I can't quite believe I have been creating, writing and sharing my projects with you lovely readers for that long!
Creative stuff is my passion and it has been only pleasure so it that respect it has been easy.
Over the last year or so I have been sharing with you the fabric collections I have been designing. It is something I have really got into and I now have quite a few collections.
The repeat patterns I create and intended for fabric and surface design. Surface design is the creation of artwork to be applied to products like wallpaper, gift wrap, stationery, plates and mugs, shower curtains, phone cases … the list is endless.
So I don't bombard this blog with all my designs, I decided it was time to set up a dedicated website to showcase my portfolio ZoeFeast.com
I have kept the site pretty simple and let the patterns do the talking!
And as a lovely little bonus to mark the launch of the site I also placed first in the Spoonflower Tie Dye Design challenge . I really couldn't have asked for better timing!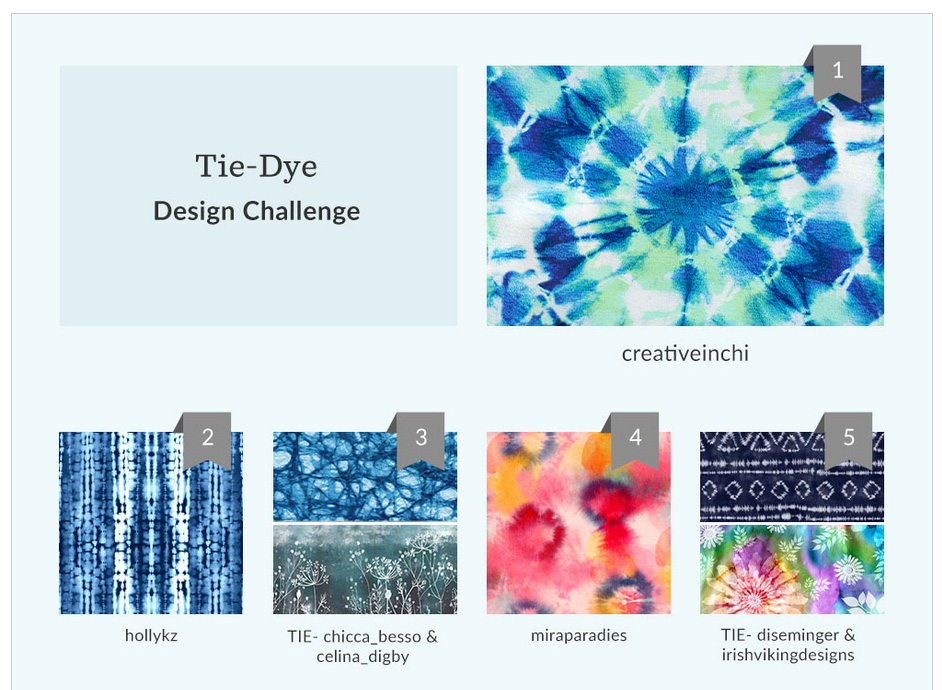 Hop on over and check it out, I'd love to hear your comments!
Enjoy!
Love from
Creative in Chicago
XX