I have not had much luck with real pumpkins at my house. The squirrels eat them within minutes of me putting them outside. So I was thrilled to bits with this lovely little gift from a friend.
She made a set of rustic wooden pumpkins by upcycling slices of wood. The wood comes from invasive Black Locust trees which are being removed as part of a habitat restoration project at a local forest preserve. I have been volunteering there for a year.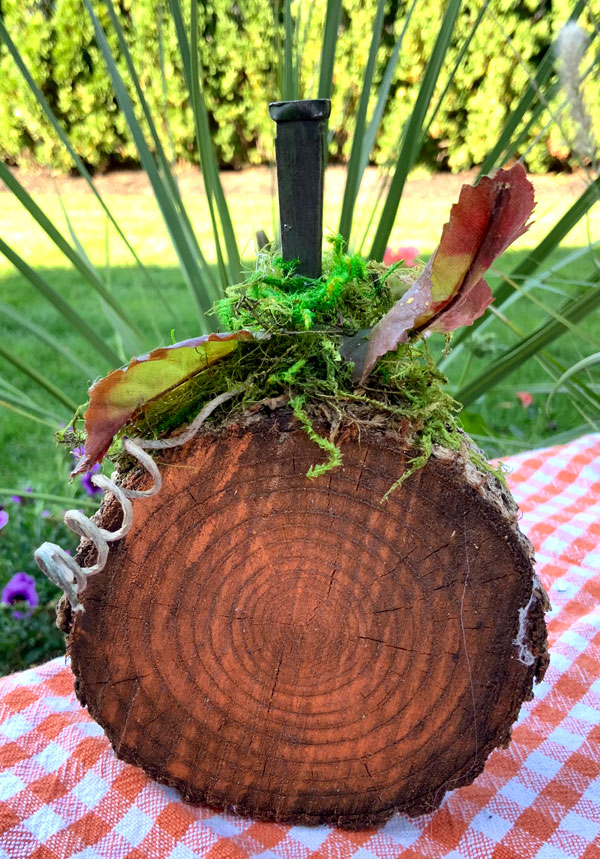 Each slice has been stained and given a wash of orange paint. The top is decorated with a green rustic antique nail, a sprig of moss and little bits of fall foliage.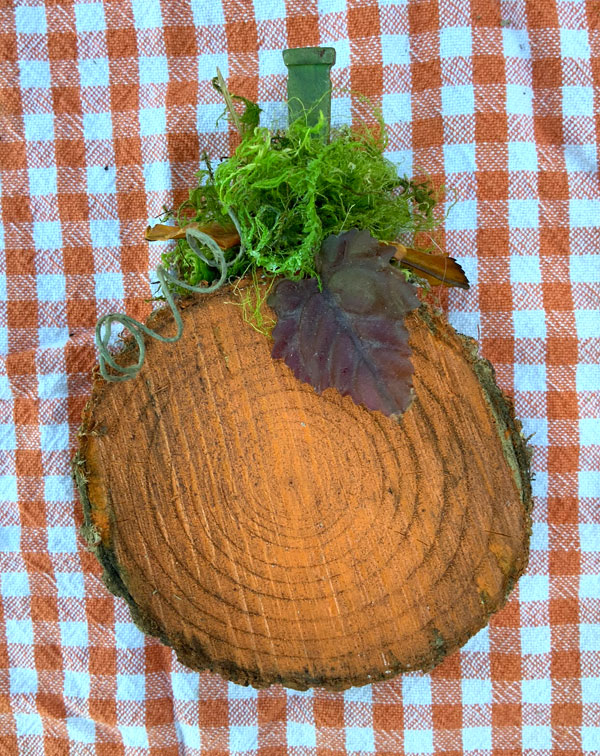 So pretty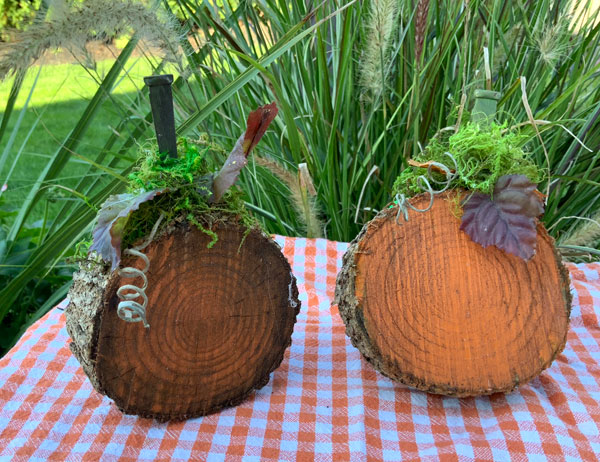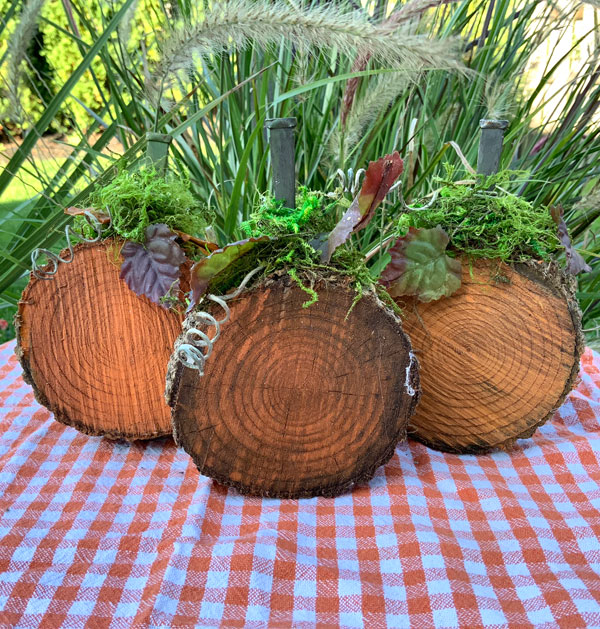 Enjoy!
Love from
Creative in Chicago
XX