My wonderful year and a half living in Pennsylvania massively rekindled my love for the outdoors and I have to admit I was gutted to move back to the Chicago area. My adventures into the wild ceased abruptly.
So I started a search for adventures of a different kind and came across a volunteer opportunity with Lake County Forest Preserve – prairie restoration. I gave it a go and have been volunteering at Cuba Marsh Forrest Preserve for a year now. I get my outdoors fix, have met a fun group of people and the sheer beauty of prairies has inspired me to create a Prairie Beauty Fabric Collection.
I mean just look at the inspiration!
All but two of my designs have all started from watercolor doodles.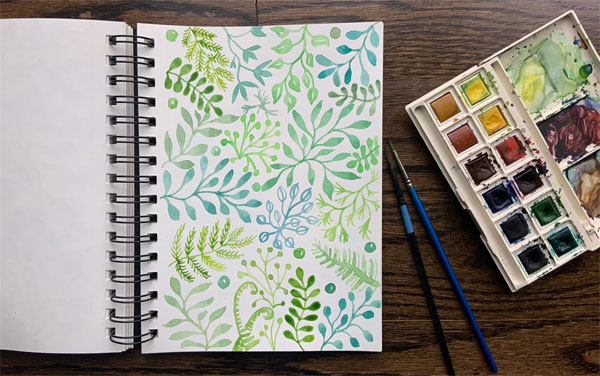 I scan them into Photoshop and do my magic to create a seamless repeating pattern.
And here is my Prairie Beauty collection, 13 designs featuring flowers and foliage inspired by my adventures. Clicking on each of the designs will take you to the fabric and products available for each print.
A wide range fabrics are available from velvet, cotton chiffon, upholstery, you name it, giving you the freedom to create whatever custom creations you like.
But if mucking about with a needle and thread fills you with dread, have no fear! The designs are also available for on-demand creation of a massive range of products too! From bedding to table linens, wallpaper to throw pillows.
Check out the whole collection at Prairie Beauty Fabric Collection.
Enjoy!
Love from
Creative in Chicago
XX