I get such positive feedback from my readers on my creations I though it was a good idea to "share the love"
Remember this watercolor painting?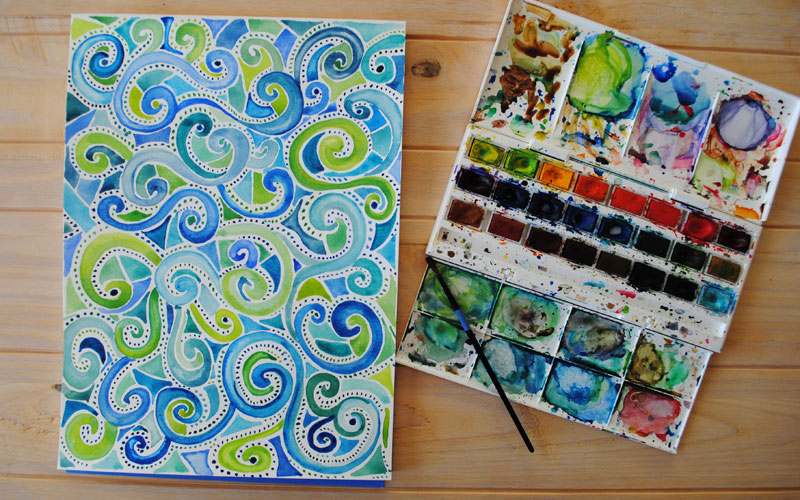 Well, I turned it into a repeating pattern and it is now available for purchase as just simple framed art or everything from a case for your phone, a throw pillow, socks and even a dress, in fact 47 products in total!
You can see the whole product range HERE but below are some of my favorites – click on each picture to go to the product page.
Shop all Swirly Spiral Watercolor Products
The prices are actually incredibly reasonable. For example the phone cases start at $15 and the throw pillow cover is just over $20 – I couldn't go make a throw pillow cover for that price by the time I'd bought the fabric, zip and thread!
I am in the process of adding a ton of designs to this platform…too many to share today but you can check out my profile HERE.
Enjoy!
Love from
Creative in Chicago
XX