Get your paint brushes at the ready! You too can paint a beautiful watercolor – abstract triangles.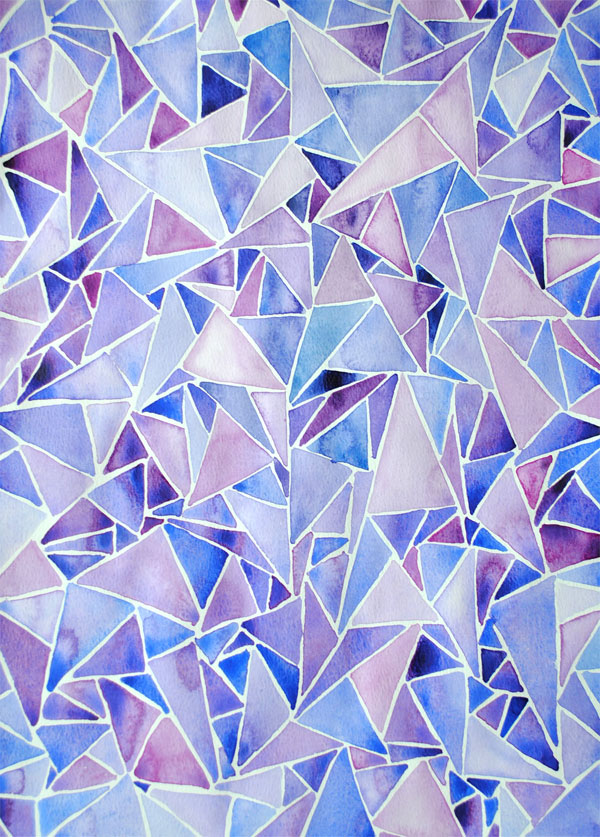 You will need
Watercolor Paper
A palette of watercolor paints
Paintbrush
There really are no rules when it comes to this painting. Every triangle can be a different color or you can decide on a hue of colors to use. I opted for blues and purples and mixed the colors as I went.
No need to sketch out anything beforehand either just start by painting a single triangle then tessellating triangles around it. Paint different sizes and use different angles to get a really random look.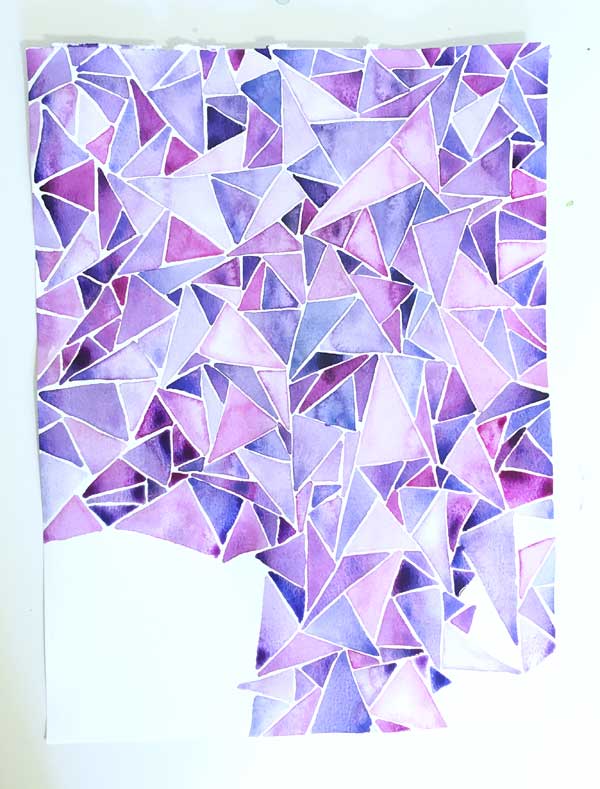 Here is a close up of how I create each triangle
Start by creating an outline

While the paint is still wet pull the color in

Add more color as needed
Go on, have a go. Its fun I promise!
Love from
Creative in Chicago
XX