Here is a really easy painting tutorial which will produce a stunning piece of art, worthy of a frame and hanging on your walls.
You will need
Watercolor paper and paints
Black pen
Black and white acrylic craft paint
Q tips
Cocktail sticks
Start by drawing some random spirals on your paper then create little segments. If this is too much I have some free line art you can download and use to trace onto your paper
Keeping the spirals white, flood color into the segments. I used various shades of green and as you can see it looks a bit sloppy, fear not, if you can hold a paint brush you can do this!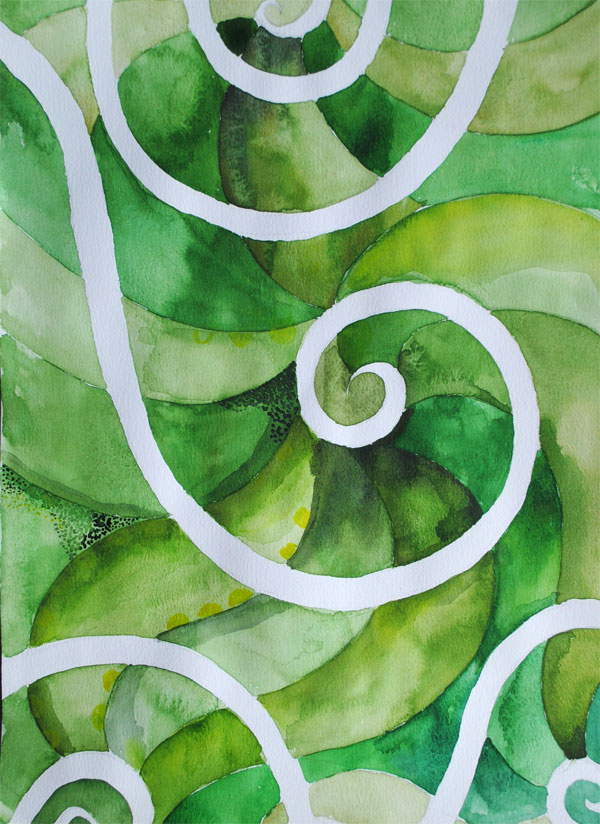 I then used a black pen to draw a simple pattern in the spirals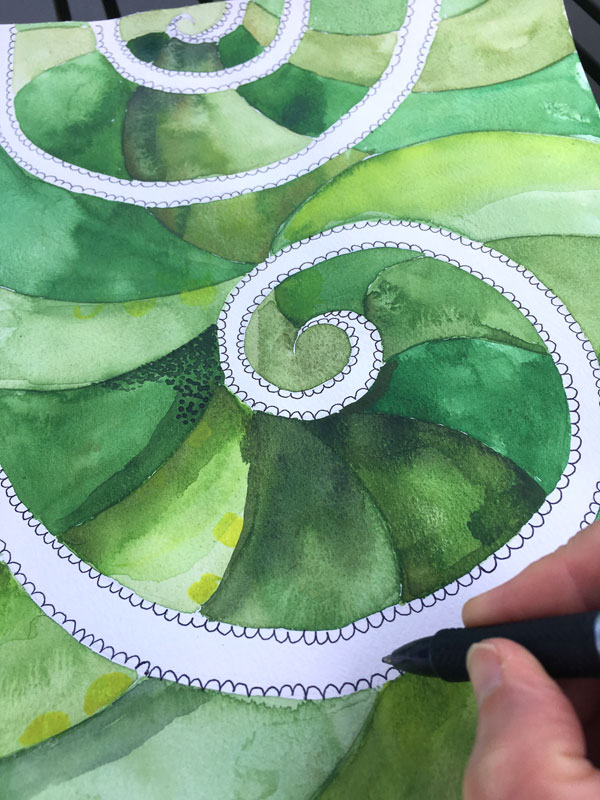 Remove the fluffy end of a Q tip so you are left with a flat ended stick. Dip into white acrylic paint and simply dot along each of the segment edges. It helps to wipe down the stick every now and then so you don't get paint build up.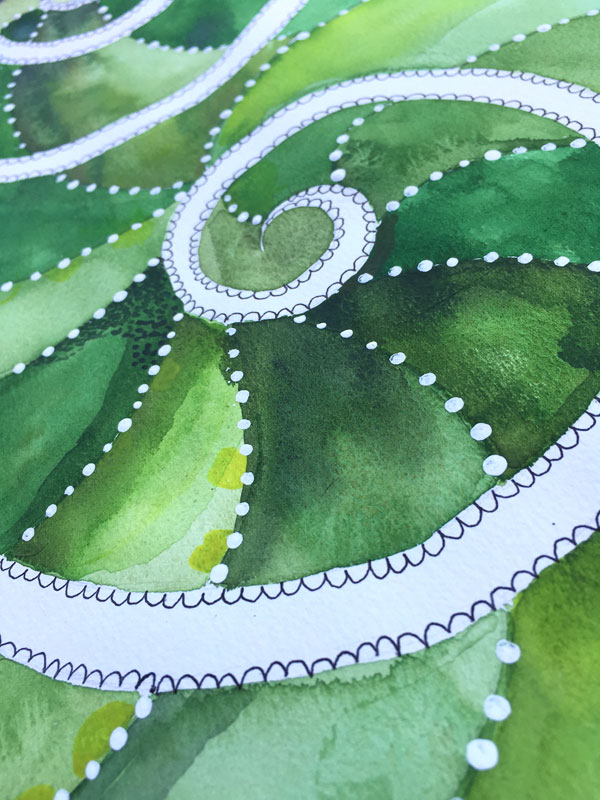 Then with a fresh Q tip, do the same thing with black paint, dotting around the perimeter of each segment and increasing the density of dots where you see fit. I also used a cocktail stick to achieve smaller dots. There is really no right or wrong here, so dot away to your hearts content.
And here is the finished piece.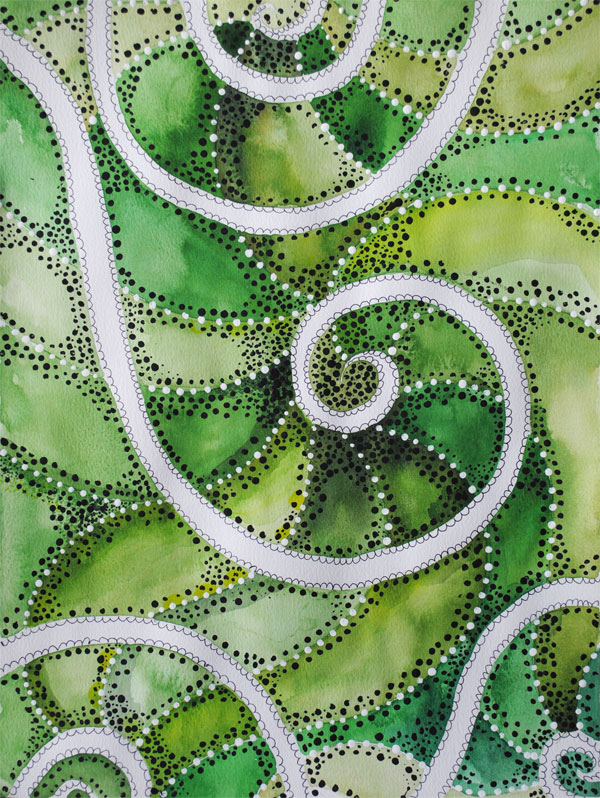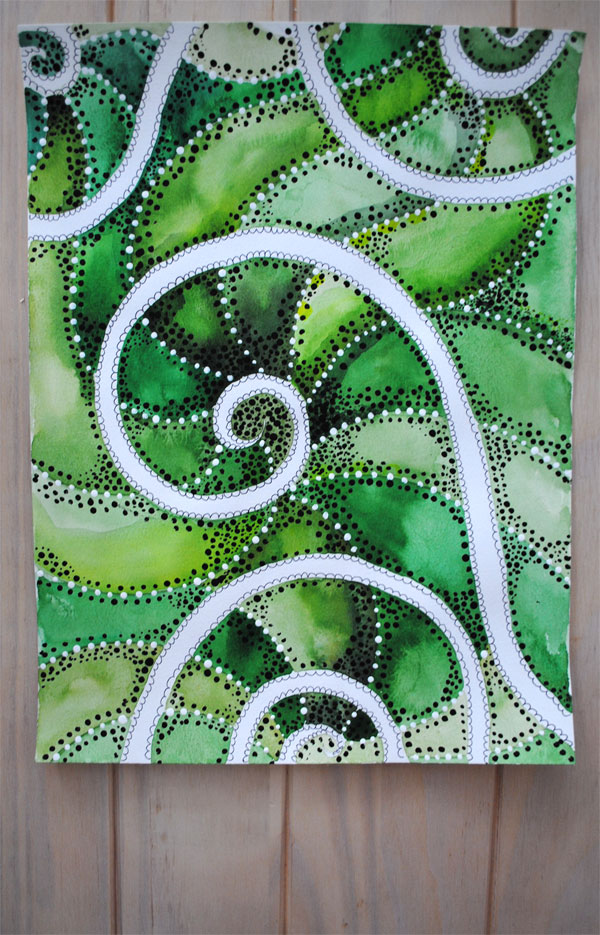 Enjoy!
Love from
Creative in Chicago
XX