This quick little creation began in my laundry room while I was waiting for my washing machine to stop. I have a jar full of clothes pegs ( or clothes pins as the are called in the USA) and I randomly plucked a peg from the pot and started doodling.
Why can't a plain old peg look pretty and what better way to spend a minute waiting for the spin cycle to finish!
One peg led to another and then I fired up my wood burning tool and burned a few little designs into the wood.
The blue pegs are a result of my Shibori tie dying – don't you just love that gorgeous indigo color!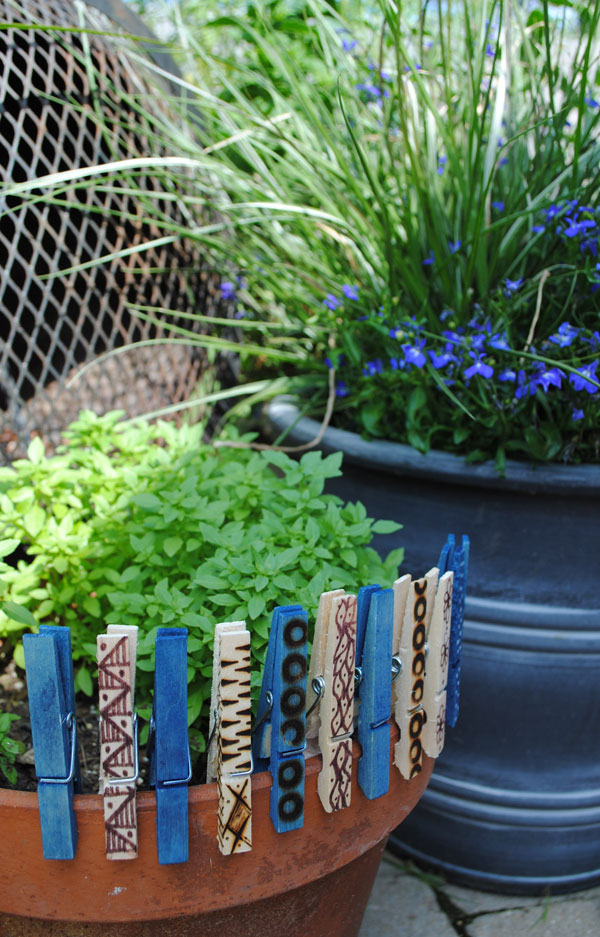 While they still function beautifully in the laundry department they are stunning little embellishments to my garden planters.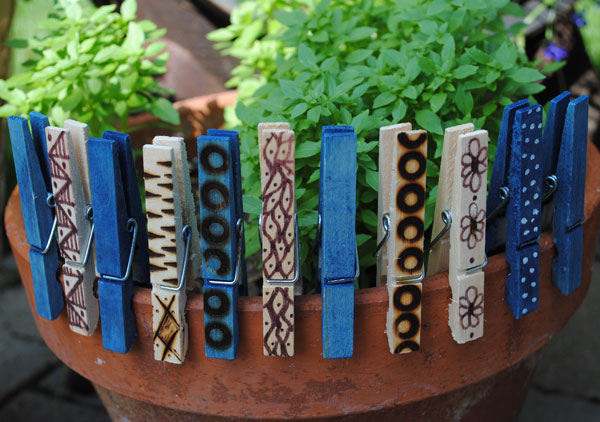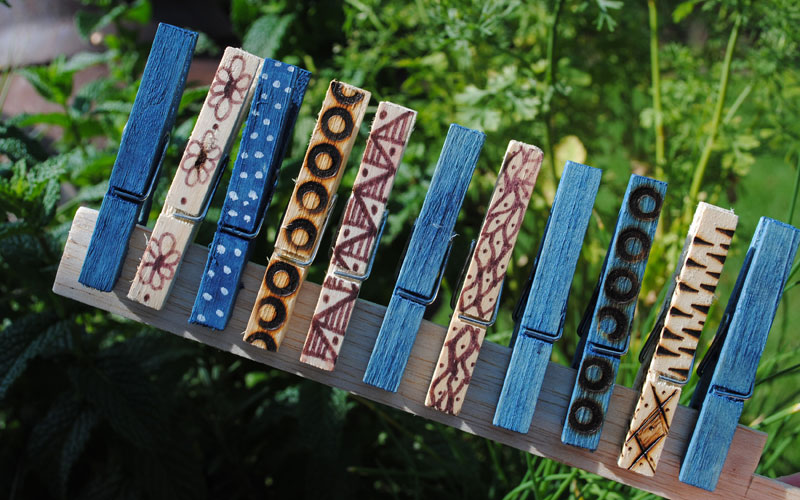 Want to make some yourself?
This is what you will need
Plain wood clothes pins, or pegs. Nothing fancy I think mine came from the Dollar store
Markers- used used a dark brown and silver one
Optional: Wood burning tool – this one would work
Optional: If you want blue pegs the best way to achieve this is to dump the pegs into a vat of dye. My blue pegs were a happy by-product of my shibori tie dye fun. I used Indigo dye but to be honest any sort of dye would work.
Using markers simply doodle random patterns – easy peasy. If you want to try using a burning tool experiment with the different tips.
Enjoy!
Love from
Creative in Chicago
XX