Here is a little abstract painting I whipped up on a 12″ by 12″ canvas. I used water soluble oils and a palette knife to apply the paint.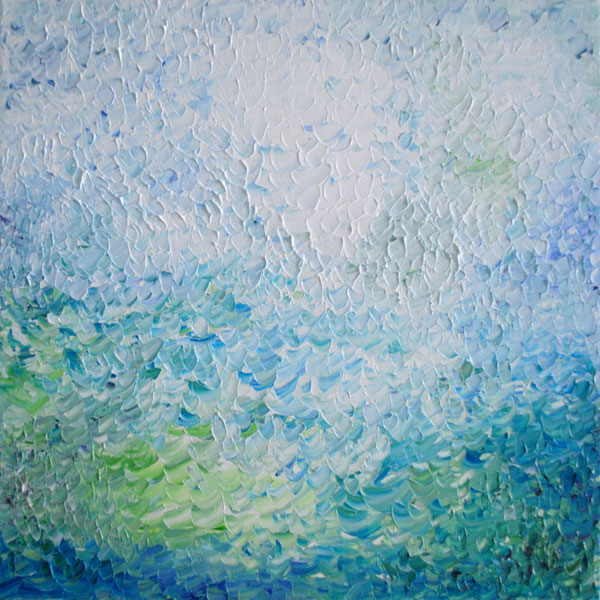 I was going for a soft calm feel and had the thought of water in my head as I dabbed on the paint and created a very rough gradient with darker colors on the bottom working up to lighter. The paint goes on quite thick and takes ages to dry but the end result is gorgeous.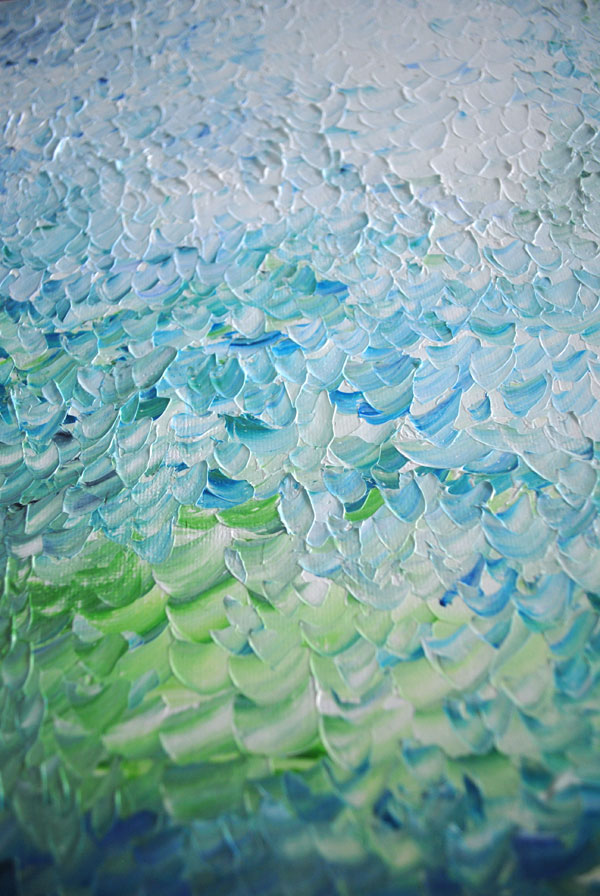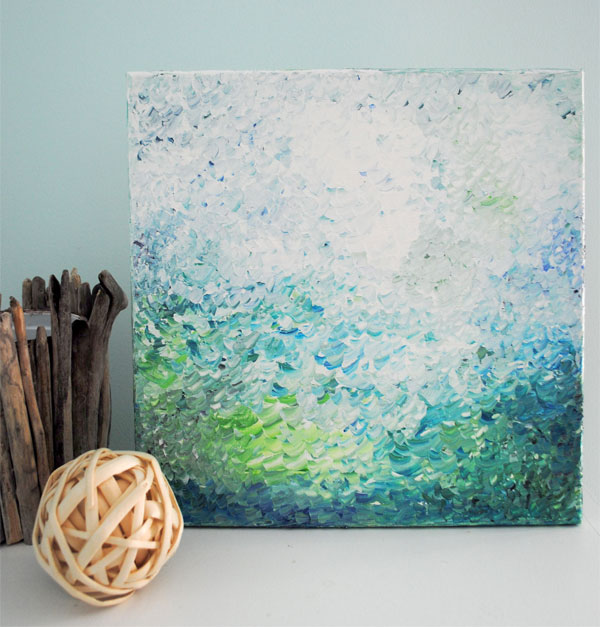 An easy piece of art to create which would look perfectly at home in coastal decor themed room.
Enjoy!
Love from
Creative in Chicago
XX