Our little town house here in Pennsylvania doesn't have much of a garden, we have quite a large corner lot but little in the way of flower beds. All of my gardening tools are still in storage, so aside from going out and buying a duplicate set, no new beds are going to be dug! We do however have two little beds outside the front door and I couldn't help myself but give them a bit of love. I have planted a beautiful knockout rose, some small fountain grass and filled the rest of the space with bedding plants. I am currently watering them using a 2 gallon milk jug … because guess where my watering can is?!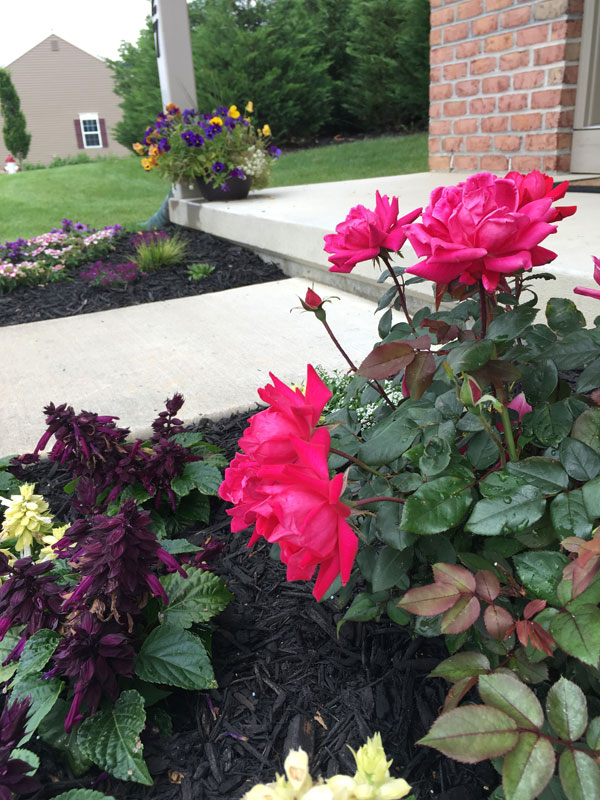 This is how it looked a few weeks ago.
However last week I was dismayed to see my beautiful rose was covered in nasty green aphids.
I am all for using the natural approach to dealing with garden pest ( remember my home made deer repellant ) so after a little research I had whipped up a simple home made spray for getting rid of those bugs.
Recipe
1 pint of water
1 tsp dish detergent
few drops of vegetable oil
splash of vinegar
Most of the recipes I found were for huge batches but I only had a small spray bottle so I pared everything down. Add all the ingredient to your  bottle and give it a good shake to make it nice and foamy. Then simply spray away, preferably in the early morning so the roses don't get burnt.
Within a day of doing this all the aphids were gone…it is a wonder liquid!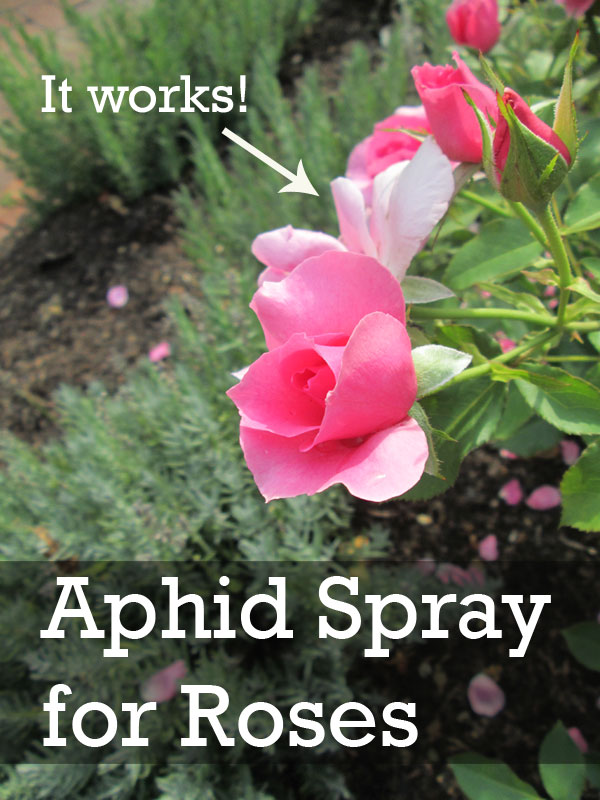 Love from
Creative in Chicago ( now living in Pennsylvania!)
XX