The local pick your own strawberry fields are now open and I couldn't help myself but pay one a visit this week. I went to Myers Strawberries and discovered a new covered bridge on the way … just to complete the Lancaster County experience!. A short tractor ride and I was delivered to a bountiful strawberry patch.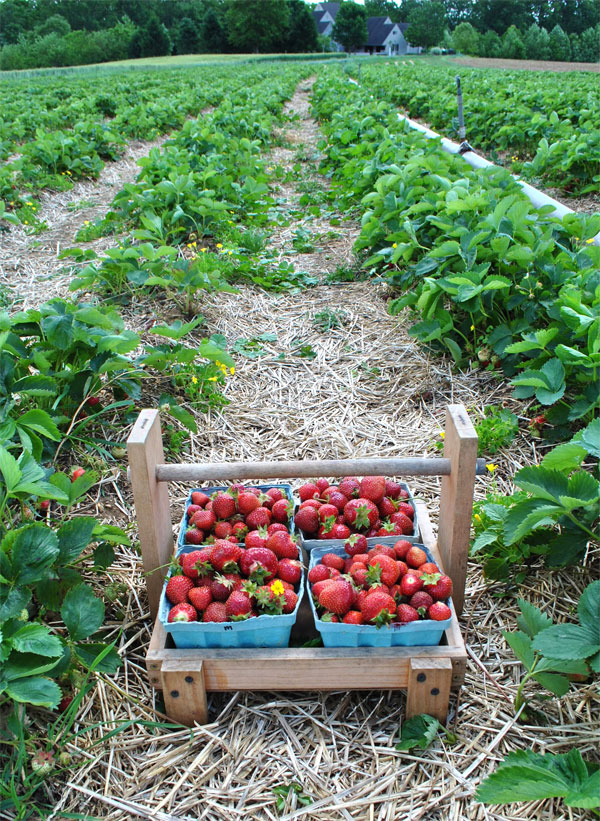 Just look at those sumptuous berries!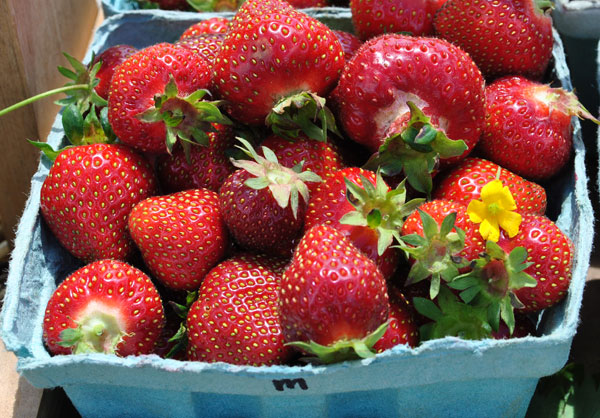 I picked 4 quarts (and probably ate another half ) and decided to have a bash at making strawberry jam with half of my haul. My Mum is an expert jam makers and after a quick Face Time call, I was armed with tips and tricks and ready to have a go. It was surprisingly easy.
Strawberry Jam Recipe
You will need
7 glass jars with lids. I used these
12 cups of strawberries
4 cups sugar
1 packet of pectin. I used this one
Start by washing your jars and lids in hot soapy water. Rinse them in clean water and put them on a baking tray. Set the oven to 350 deg F and bung them in. This not only dries them but also sterilizes them. While the jars are doing their thing make the jam.
Chop all of your strawberries in half and put them into a big pot. Add the pectin and 1/4 cup of the sugar. Heat to a vigorous boil that continues to boil even when stirred. Add the remaining sugar and continue the vigorous boil for a few more minutes. To test if the jam is of the right consistency put a small dollop on a plate that has been in the freezer and return to the freezer for 1 minute. If the mixture stays separated when you run your finger through it the jam is done.
At this point there is a foam on top of the mixture, this can be skimmed off but I didn't bother.
Remove a jar from the oven and carefully fill it using a small ladle. Screw the lid on tight and continue until all your jars are full.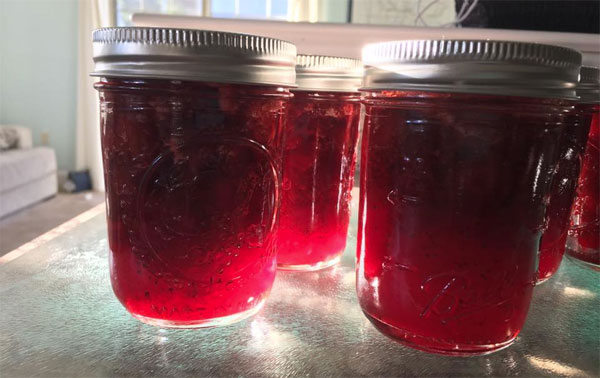 Now I couldn't  just leave those jars naked could I!
I created a simple label for the top of the jar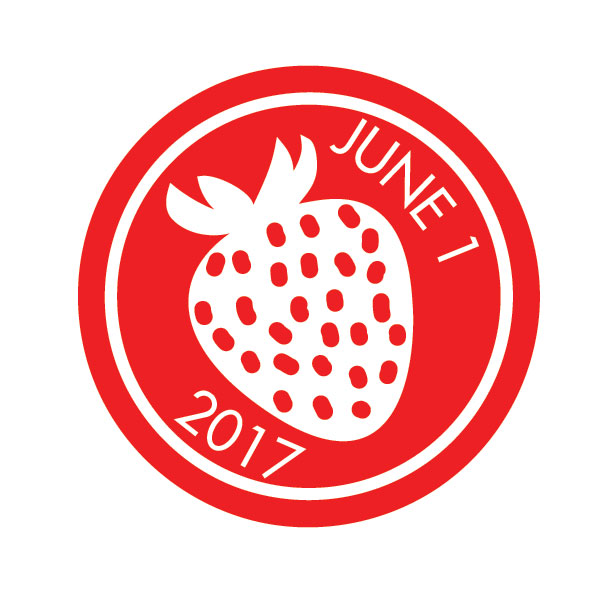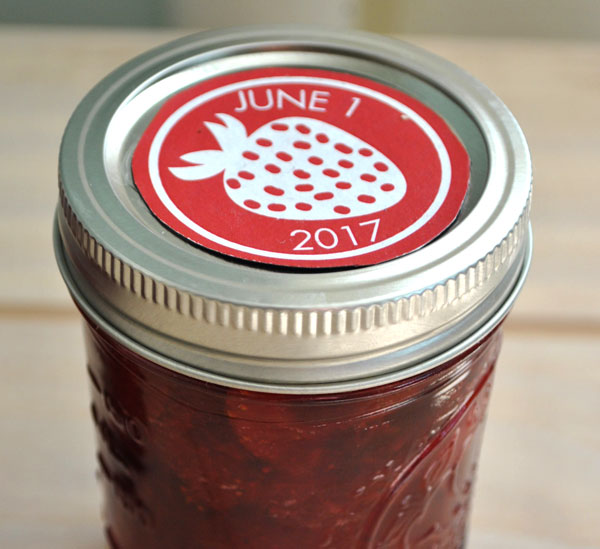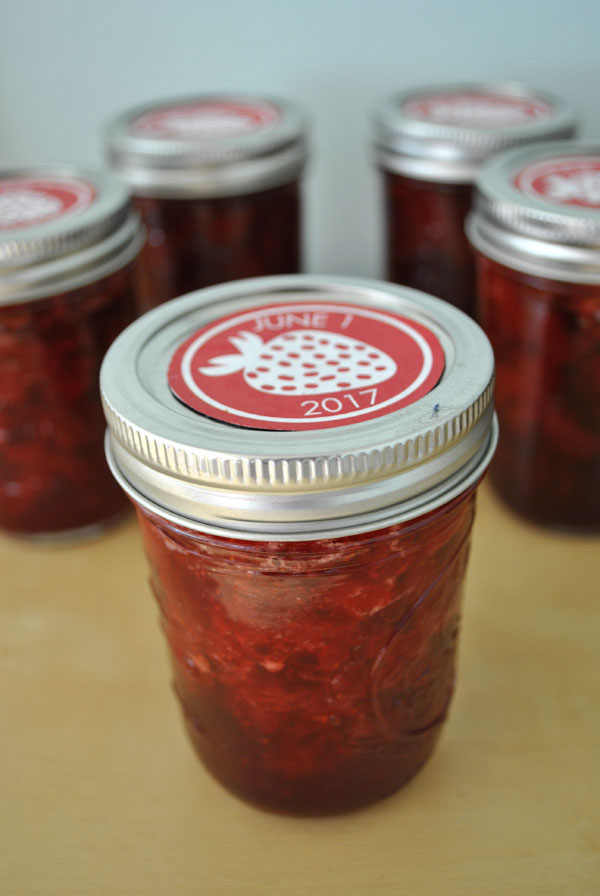 and while I could share this with you it wouldn't be very useful because of the date. So I modified it so the date can be easily written in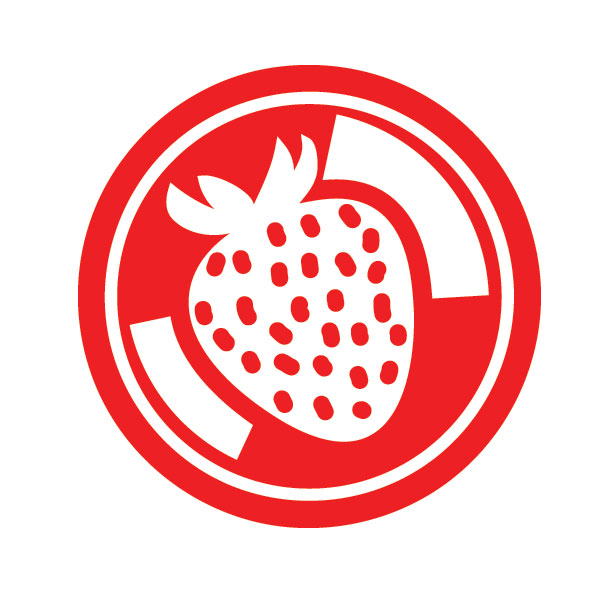 and have a whole sheet neatly prepared that you can download and print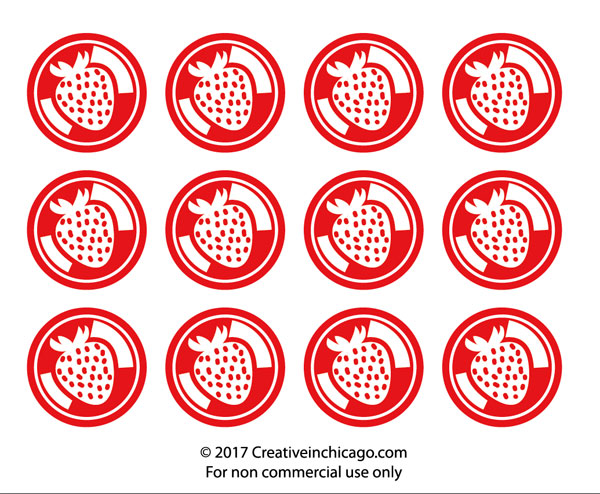 Enjoy!
Love from
Creative in Chicago (now living in Pennsylvania!)
XX