So the beginning of my year has not exactly been uneventful.  Remember that post back in November "Great House for Sale", well the lovely Chicago house has been sold…to the first people who looked at it on the very first day it was on the market. It must be all the lovely decorating I have done over the years … it was not a particularly lovely house when we moved in!
So the first week of January saw us knee deep in packing boxes and removal men and in true Chicago fashion we had a high of 8 deg F the day they loaded … the front door was wide open all day. Yikes! So 2 days packing, 1 day loading, 2 days driving, 4 states, 1 time zone, 2hrs of white knuckle driving in blizzard conditions, 729 miles and one successful house closing. Bye bye Chicago hello Lancaster Pennsylvania!
Home is currently our little townhouse which while really quite lovely, can not accommodate our stuff (which is in storage) and lacks the outdoor space for afternoons of lounging in the summer. So we are on a house hunting quest.
My first few weeks here have been very busy – moving state is like moving country – and my web and graphic design company, Indigo Image needed setting up correctly so I can continue to work (I am now the Lancaster PA web designer!)
But exploring a new area is always fun. Pennsylvania is so beautiful… the rolling hills, the pretty farms.
…and the markets are fantastic.
I have never seen bacon like this before.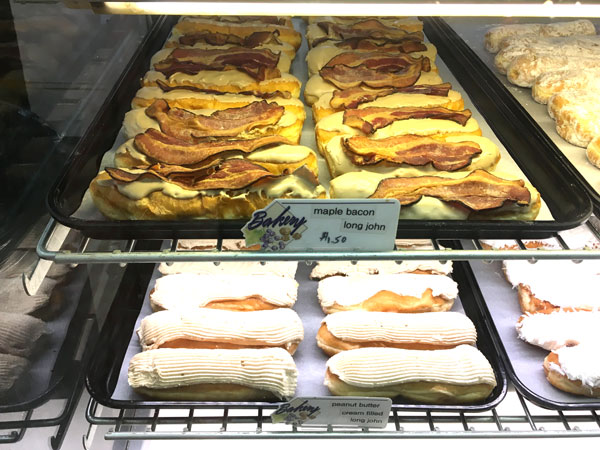 Any root vegetable you want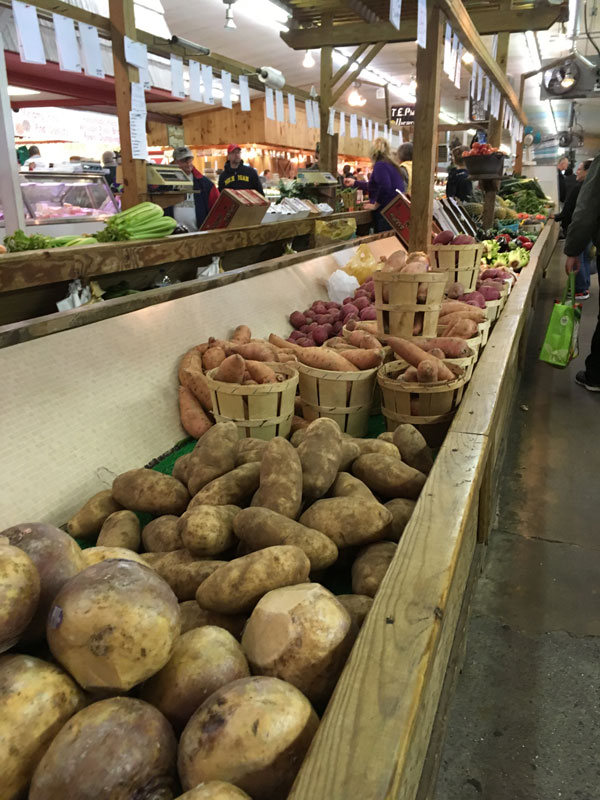 Fantastic Amish made pickles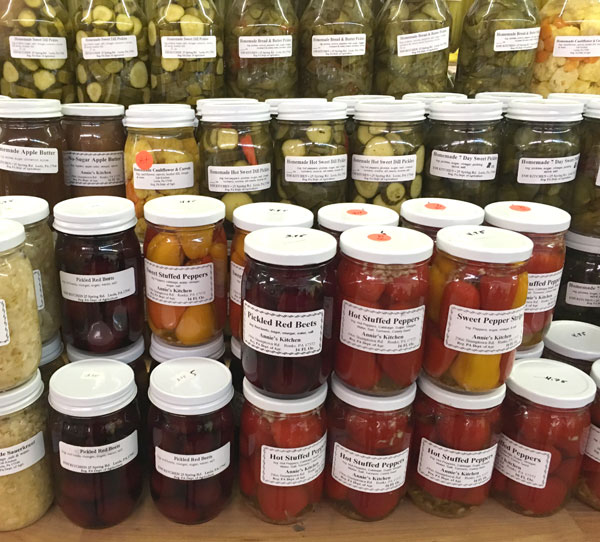 And a rainbow of soaps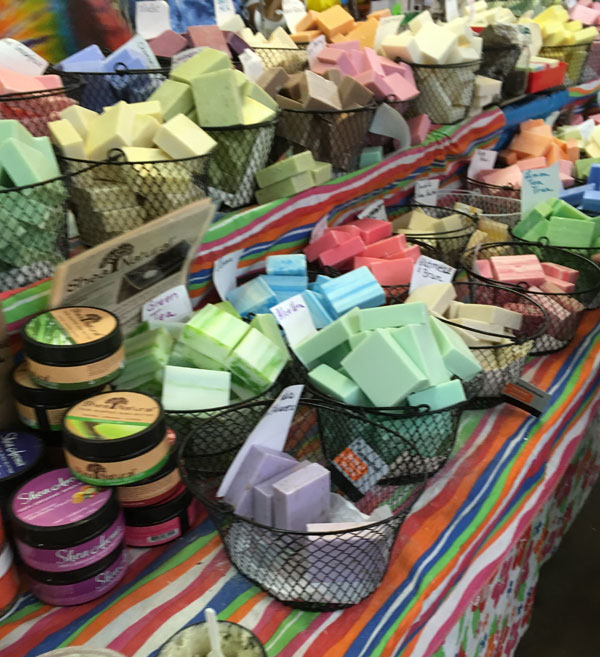 More adventures await!
Love from
Creative in Chicago
XX