Just over a month ago I moved house… and let me tell you that process produces a tremendous amount of trash in the form of packing materials Although most of it got recycled I held back on a few choice pieces of cardboard and some packing paper.
Most of our stuff has gone into storage and while our lovely town house is beautifully decorated, it is missing a bit of wall art. Nothing that can't be fixed by a creative use of cardboard and a bit of paper mache.
Behold a lovely new sea horse I have named Sebastian. I am sure he will be good friend with Sally the driftwood sea horse who is currently in hibernation, somewhere in Ohio I believe!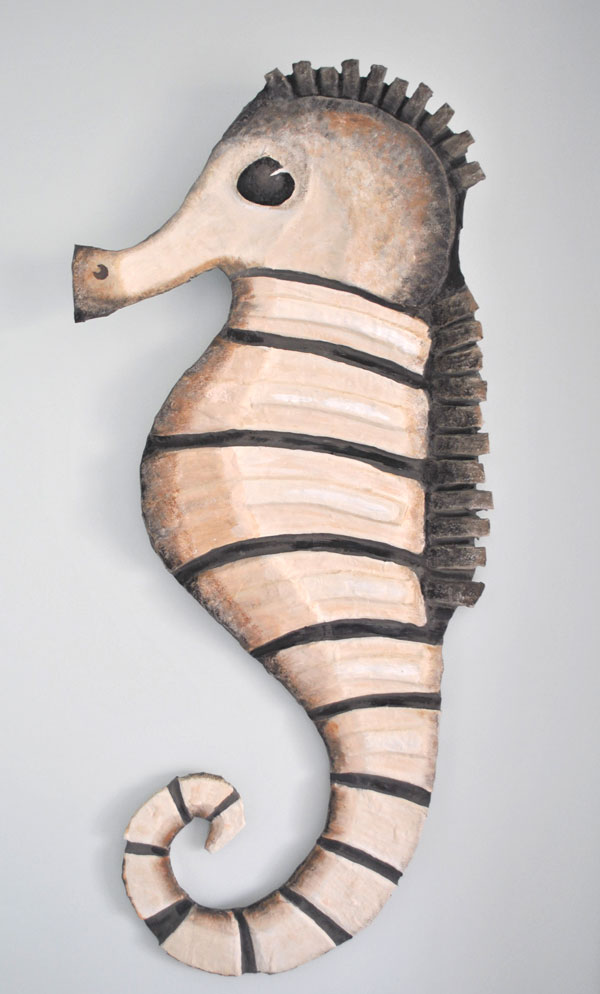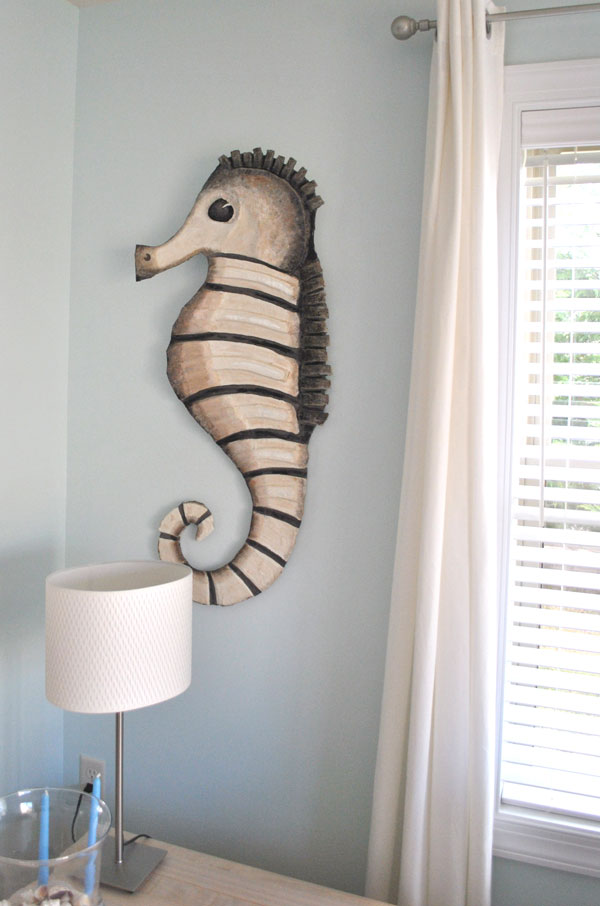 This project did take a little longer than I anticipated but is not at all difficult and if you would like to make one too this is what you will need.
Project Supplies
Large pieces of cardboard
craft knife
hot glue gun
Waste paper for papier mache – packing paper was great for this but old newspaper would work just as well
Elmers glue or any white PVA glue
vinegar
Plaster of Paris
selection of acrylic craft paints. I used just four colors
Directions
Start by sketching out your sea horse shape and any embellishments you'd like to have.
Using a craft knife cut it out. Then by using your first cutout as a template cut out another identical shape but this time cut out the embellishments.


With a hot glue gun stick down the embellishment pieces to creature a 3d texture. I ended up with some areas with 3 thicknesses of cardboard. Punch a couple of small holes and thread some string through to create a means to hang when your masterpiece is done.

Add several layers of paper mache ( paper layer stuck down with paper mache paste) to soften the hard edges of the cardboard. I experimented with several paste recipes but this one I got from Ultimatepapermache.com was fantastic and is the one I recommend.Mix together:

1/4 cup white glue (Elmer's Glue-All® or any PVA glue)
1 tablespoon cold water
1 teaspoon vinegar

Then mix in:

1/4 cup (60 ml) plaster of Paris

Finally paint …really however you like. I used just fours colors, black white and two tones of brown. I used a dry brush technique to create the feeling on stone.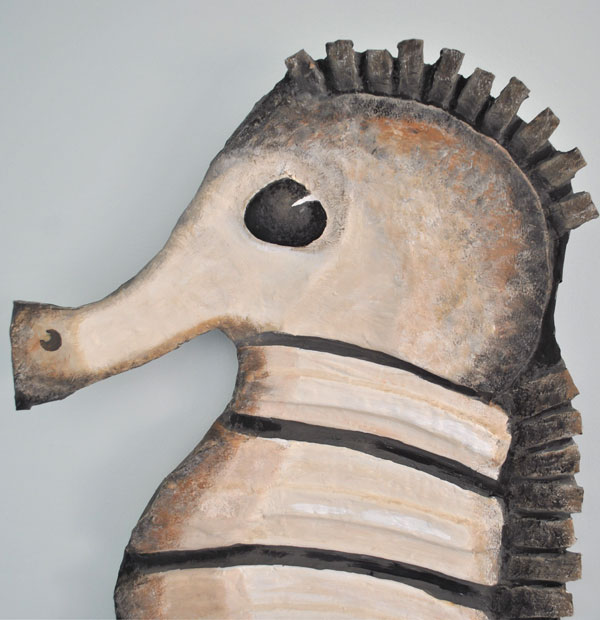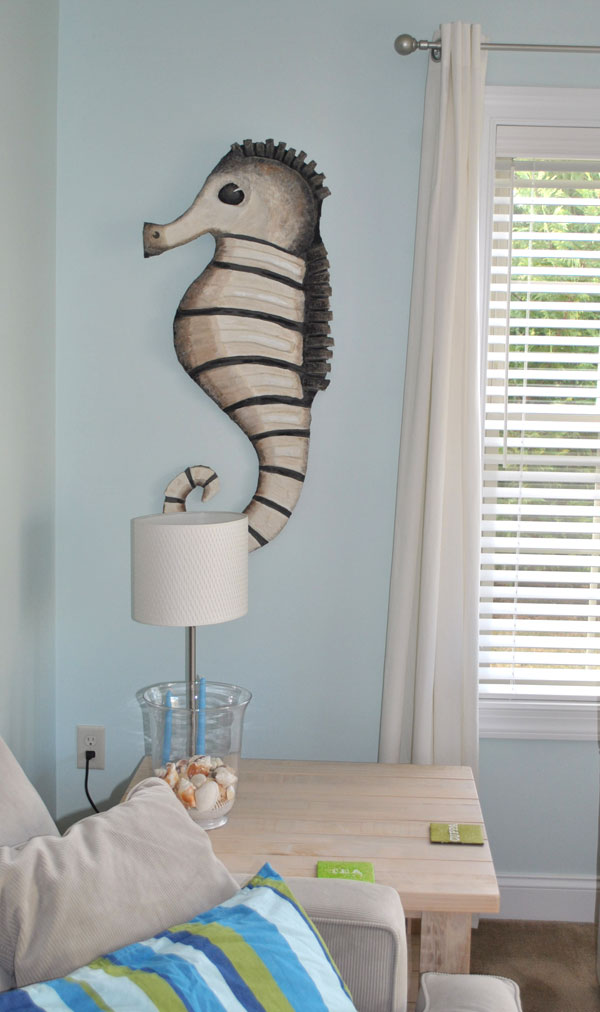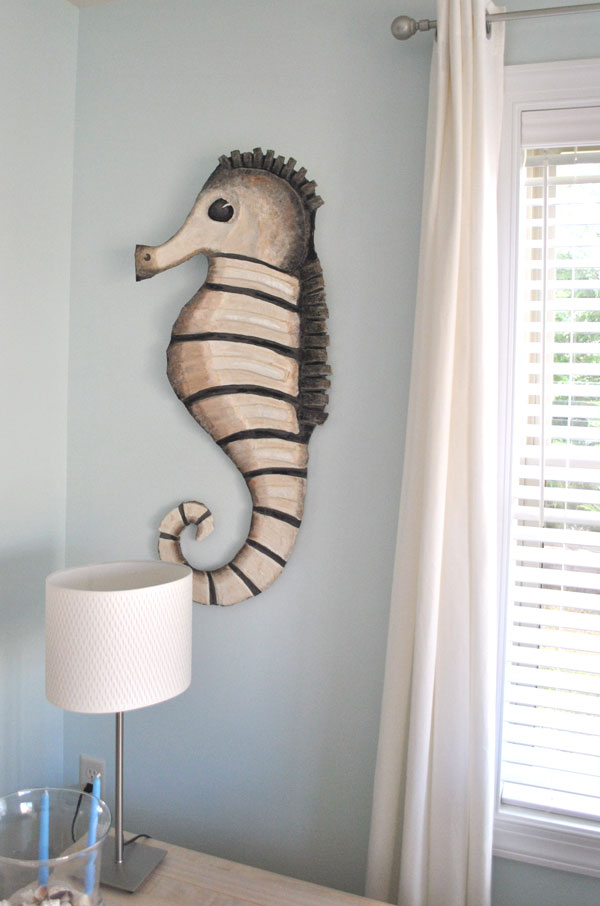 Love from
Creative in Chicago
XX