Who doesn't like a sweet treat every now and again.
I whipped up these sumptuous chocolate truffles to take to a Christmas party and they were a big hit. They are ever so simple to make, taste divine and look amazing.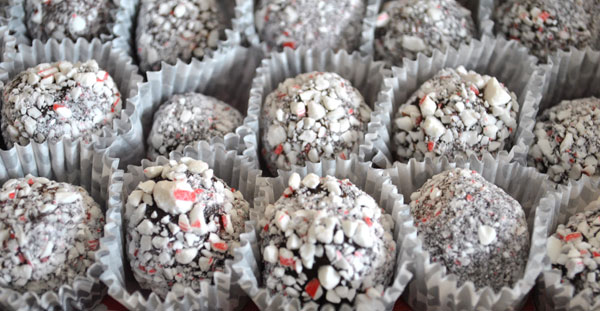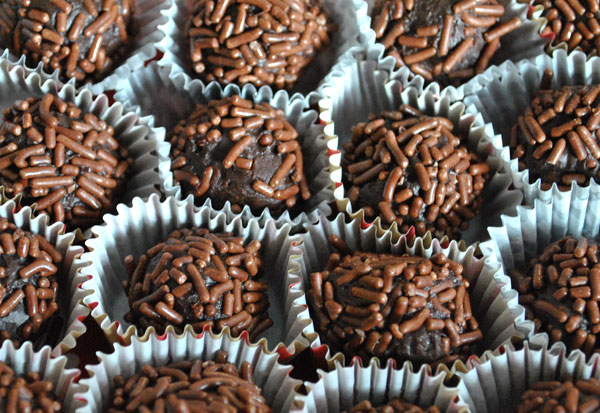 I made two flavors, chocolate mint and chocolate orange.
Ingredients:
Chocolate Mint Truffles
12 oz dark chocolate (chips work fine)
1/3 cup of heavy cream
1/2 tsp peppermint extract
6 peppermint candy canes
Chocolate Orange Truffles
12oz milk chocolate (chips work fine)
1/3 cup of heavy cream
1tsp orange essence
chocolate sprinkles
Combine the cream and chocolate in a sauce pan over a low heat and stir until the chocolate is melted and you have a smooth mixture. Add the flavoring. Pour mixture into a shallow dish and pop in the fridge for about an hour.
Scoop about 1/2tsp size dollops of the mixture and roll into spheres. Then roll into the coating of your choice. For the mint ones I blasted the candy canes in a food processor to make a minty sort of dust.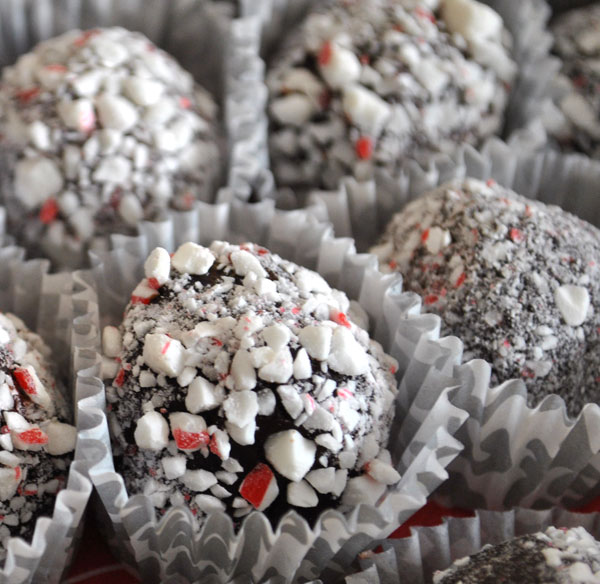 They are so yummy and I think elastic pants will forever be my friend.
Love from
Creative in Chicago
XX