This weekend one of Miss Chicago teen's best friends celebrated her birthday. They are both huge Twenty One Pilots fans so Miss C.T. decided to bake her a special birthday treat.
She recreated the Blurryface album cover.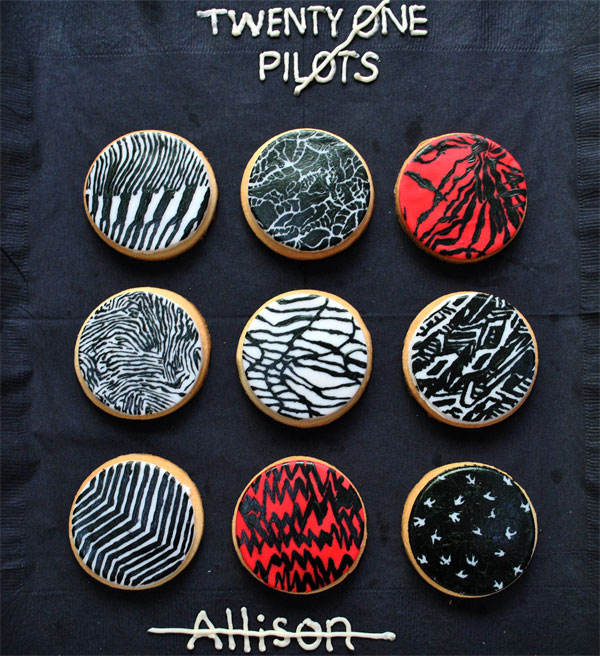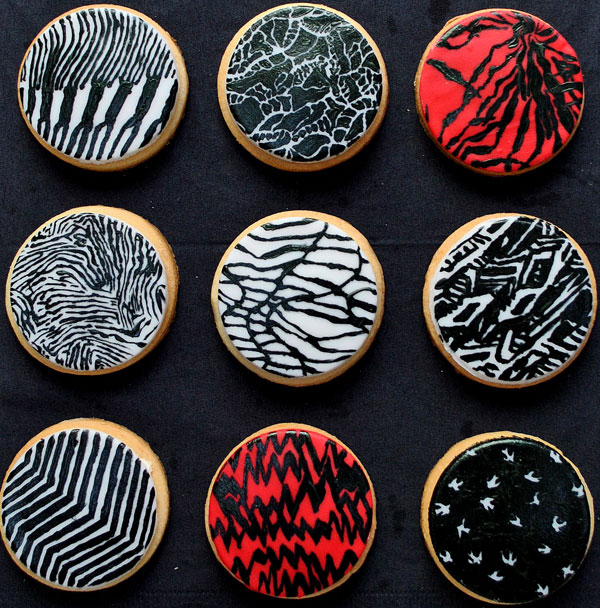 The detail she managed to get on these birthday cookies was amazing check out the actual album cover
If you have patience and a steady hand you can make them too!
What you will need
9 sugar cookies – home made are best!
White fondant
Red gel food coloring
Black gel food coloring
Fine new paint brushes
Print out of the Blurry Face Album cover …try looking here
Start by taking a portion of your white fondant and coloring it red. The best way to do this is to put both fondant and a few dabs of color in a sandwich bag and work it all in by squishing it around. This saves you getting red hands!
Roll out both your white and red fondant and use a cookie cutter to cut out circles in a size that will fit nicely on your cookies. Then using your black gel food coloring start painting in the designs.
Display them on a simple black napkin and do a pit of piping with butter icing to complete.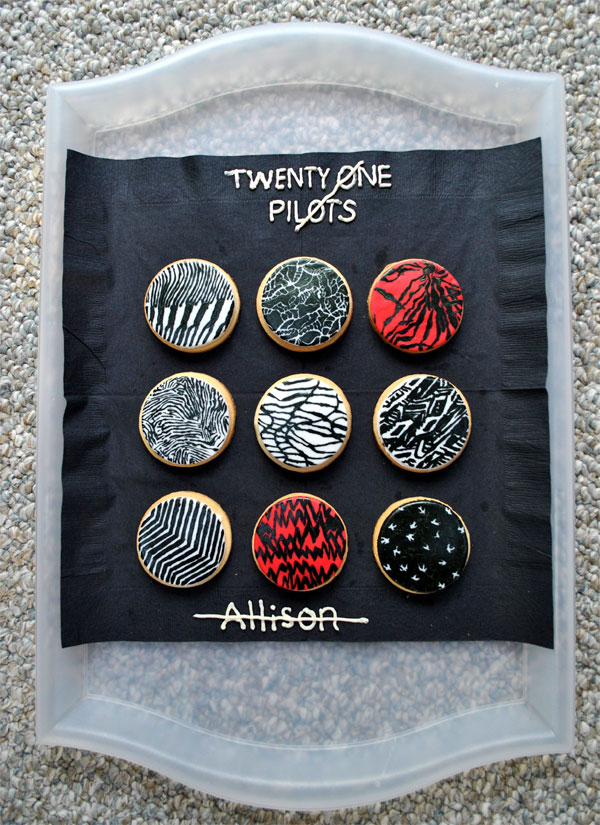 Love from
Creative in Chicago
XX