Give me a tin can, a scrap of plain fabric and a pot of blue ink and I have a weird compulsion to make something!
Start with a clean tin can…this had black beans in it
Cover it in fabric ..full instructions on how to this are HERE
Then simply dab drops of ink onto the fabric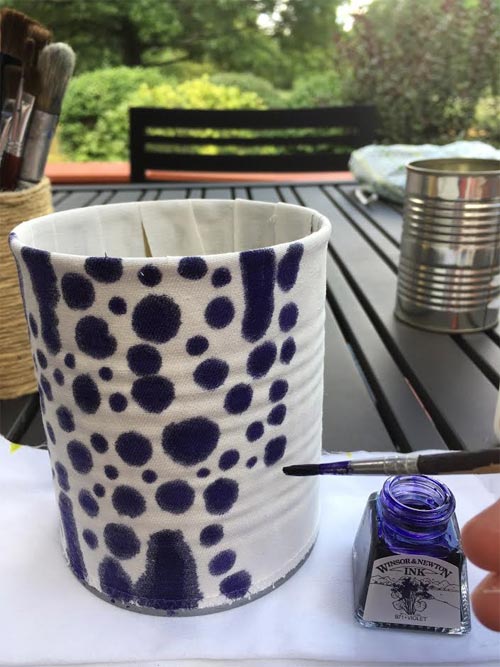 Cover another tin can and add small dots on glue …these act as a resist.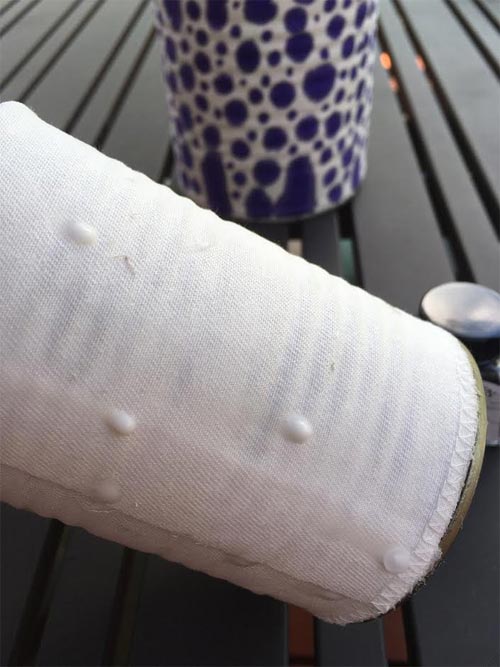 dab ink around them.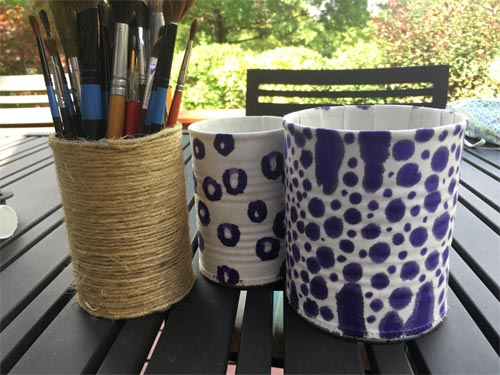 …and you have some pretty containers to store whatever floats your fancy!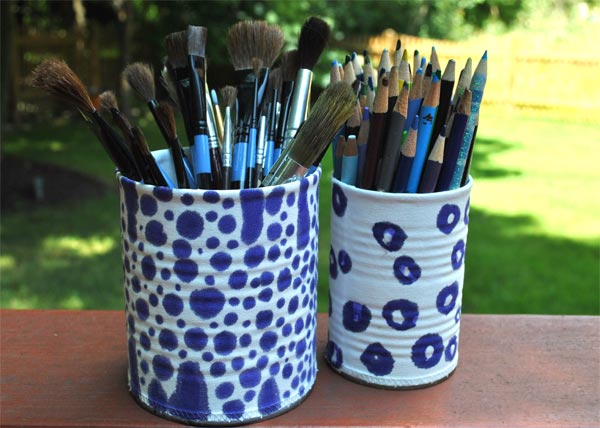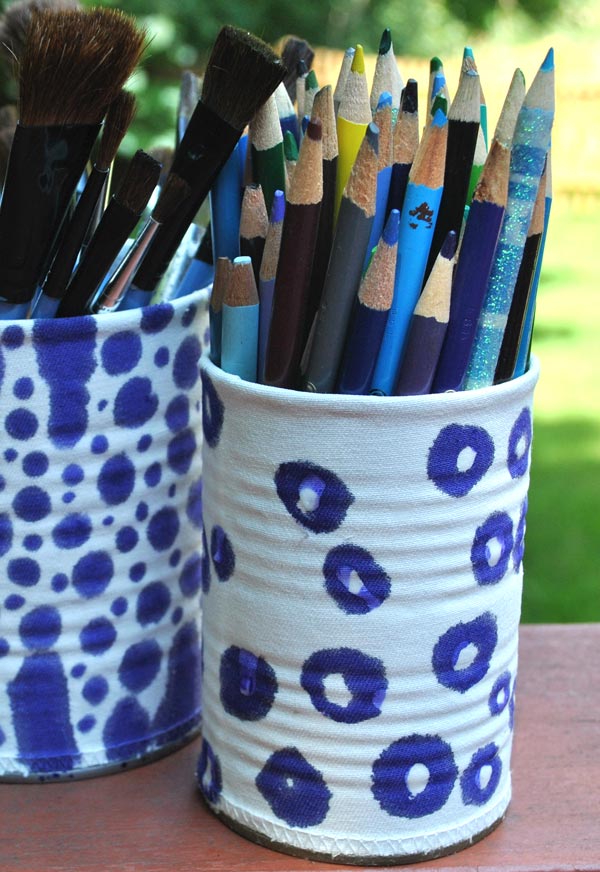 Love from
Creative in Chicago
XX