Earlier this week I shared with you my fun with Shibori tie dying and promised I would show you how I created each design …so here we go
Quarters
Place quarters in lines on your fabric and secure in place with elastic bands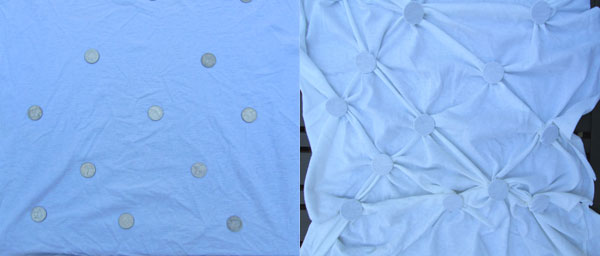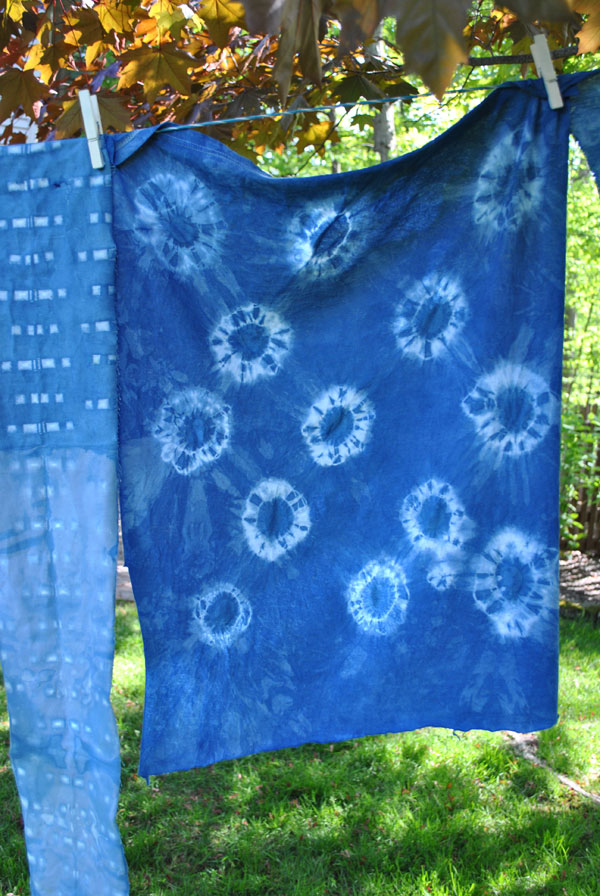 Golf Balls
Secure golf balls on your fabric with big fat elastic bands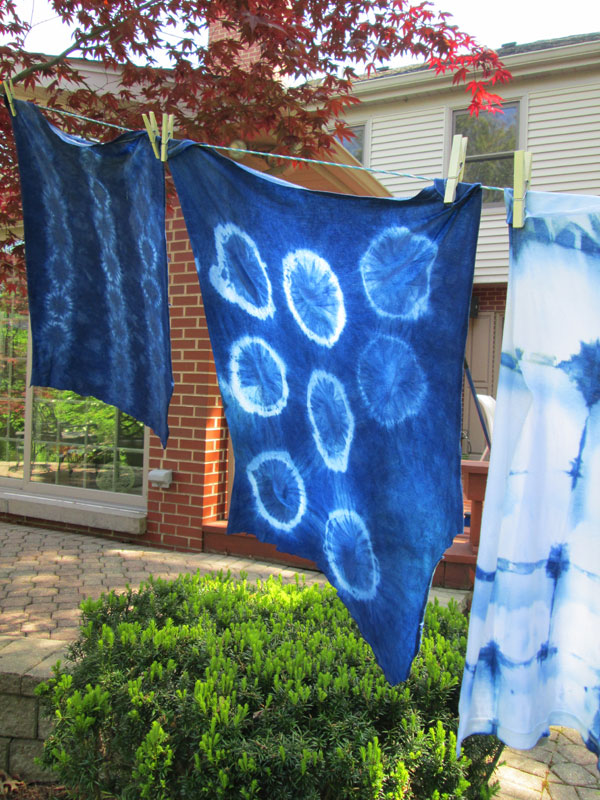 String Gathers
Gather sections of fabric- you can mark them with pins to get a more uniform pattern and make little towers about an inch tall. Wrap these towers with string.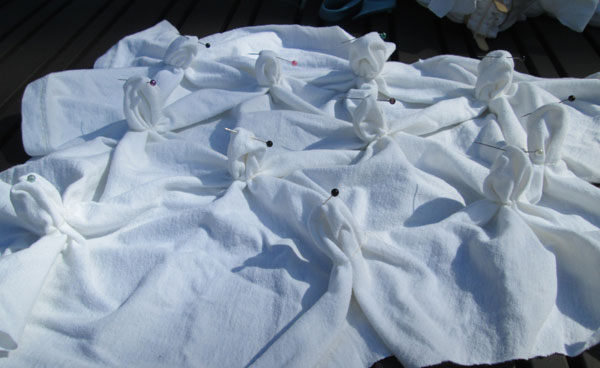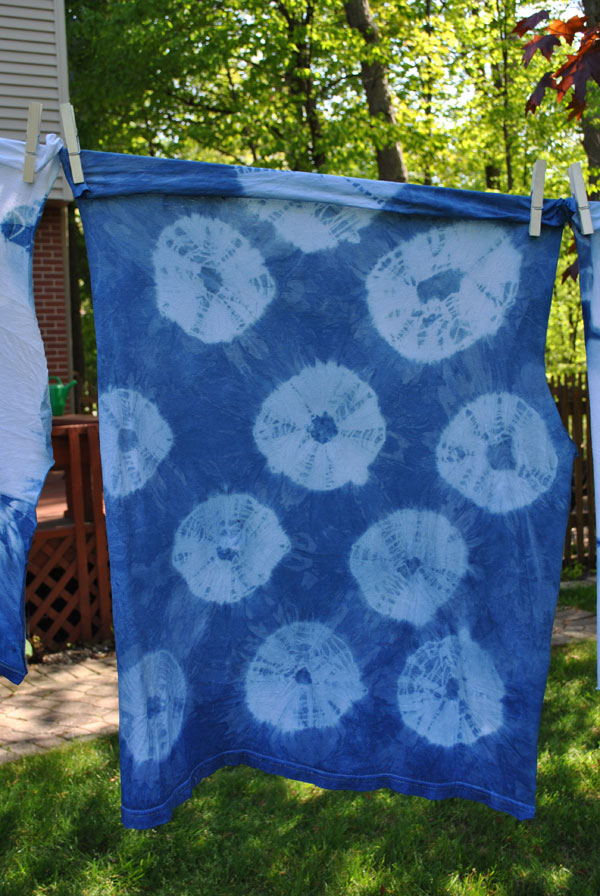 A Big Circle
A single golf ball in the center of the fabric gathered together with a few spaced out elastic bands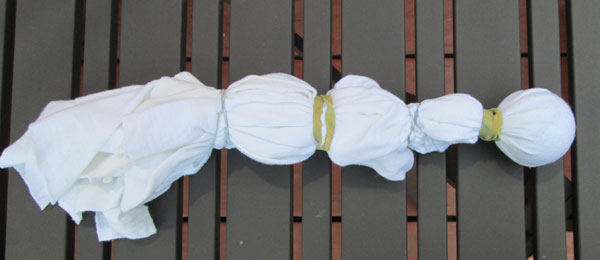 Accordion Fold
Fold your fabric like a fan and secure with elastic bands spaces a few inches apart.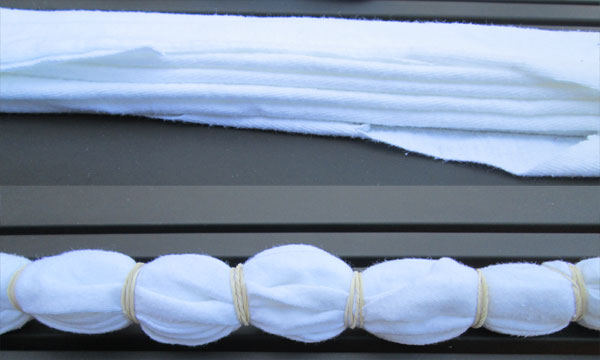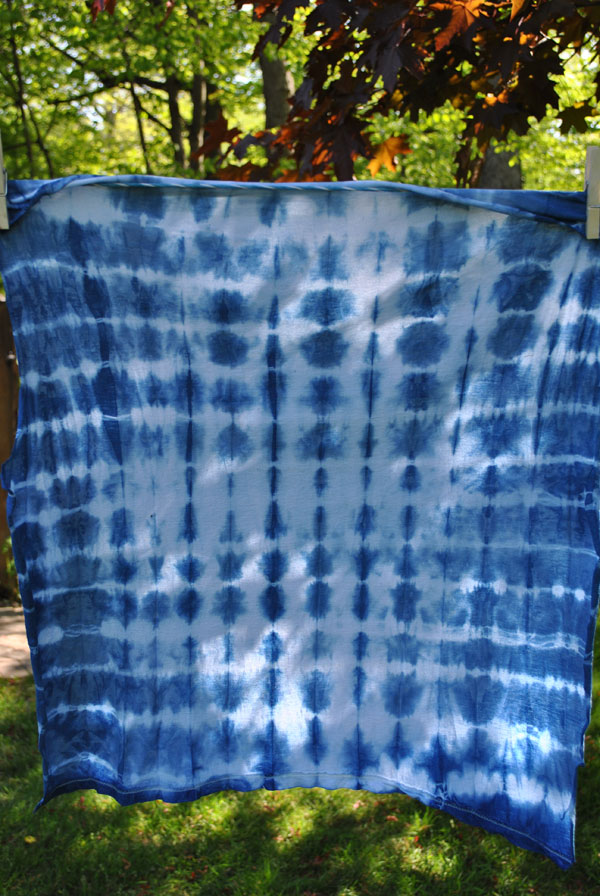 or create loops in the accordion stack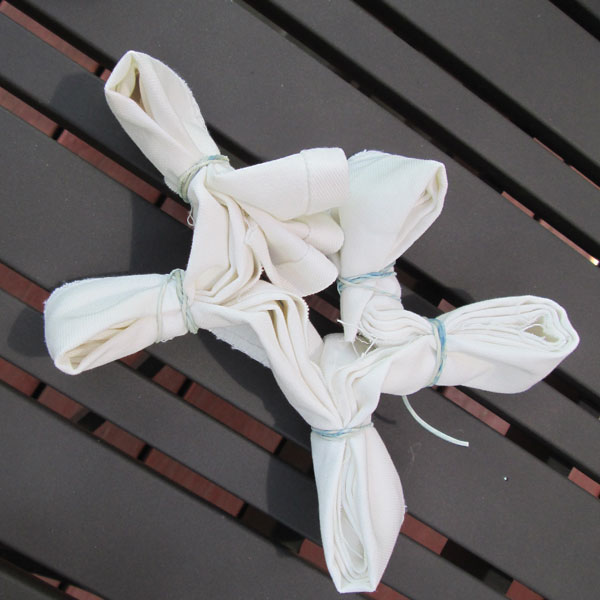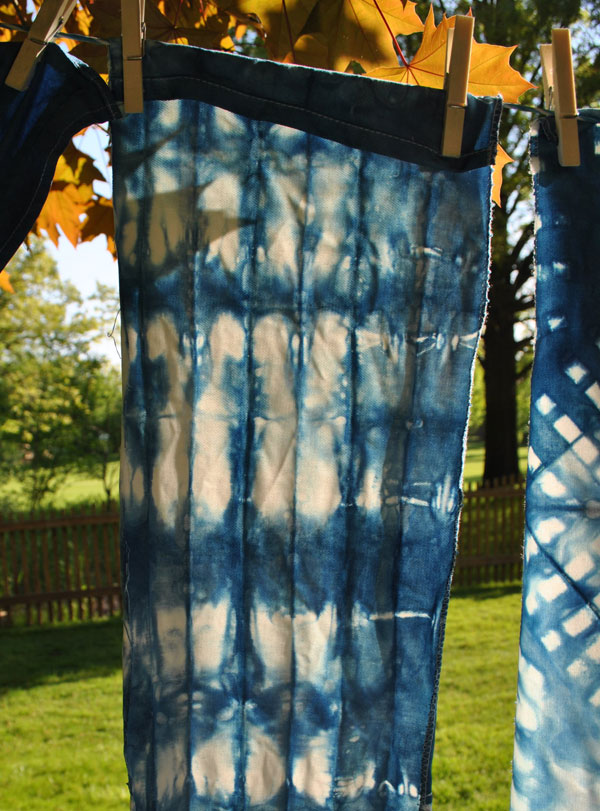 Side Circle
Pinch up a area of your fabric offset from the center. Secure with string and twist the rest of the fabric into a sausage shape and wrap with string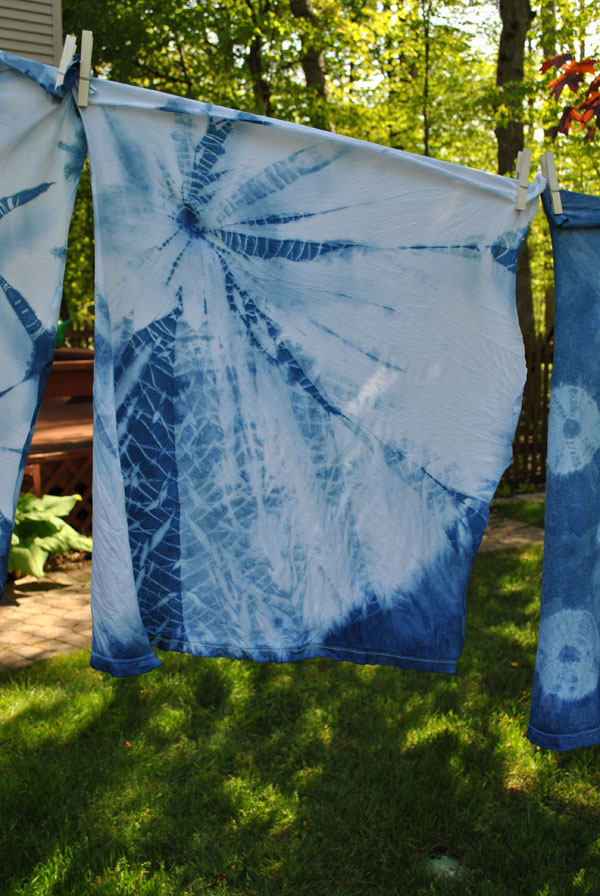 Triangles
Accordion fold your fabric so you have about 3″ folds. The fold your "folded fan" into triangles. Secure with elastic bands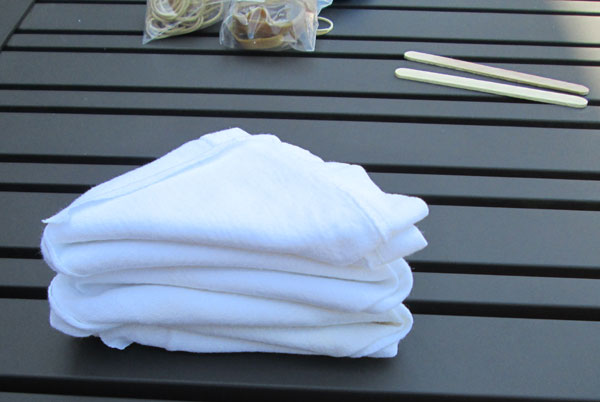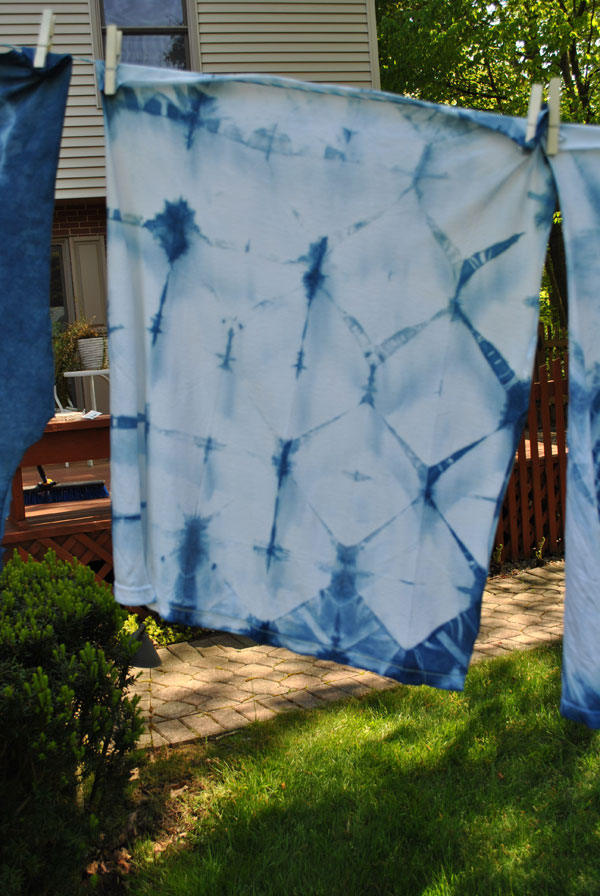 Squares
Accordion fold your fabric so you end up with a 4″ wide stack. The accordion fold your stack. Add a piece if wood to both sides and secure with elastic bands.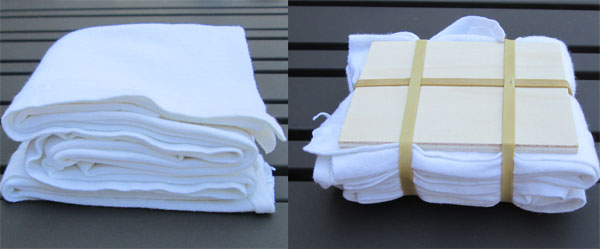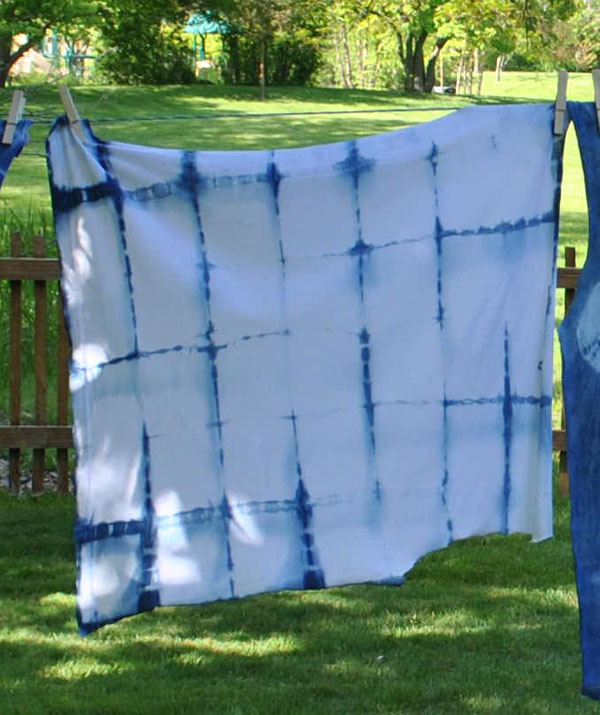 Tacked Circles
Create simple folds on your fabric and tack a semi circle pattern. Once you have all you fabric stitched pull your threads tight to bunch up the fabric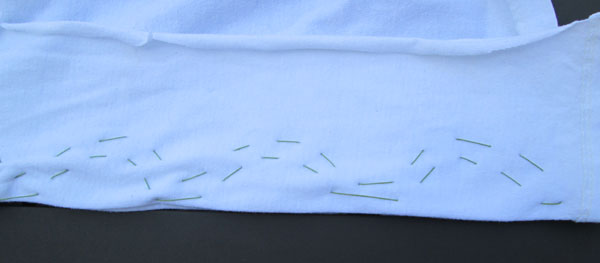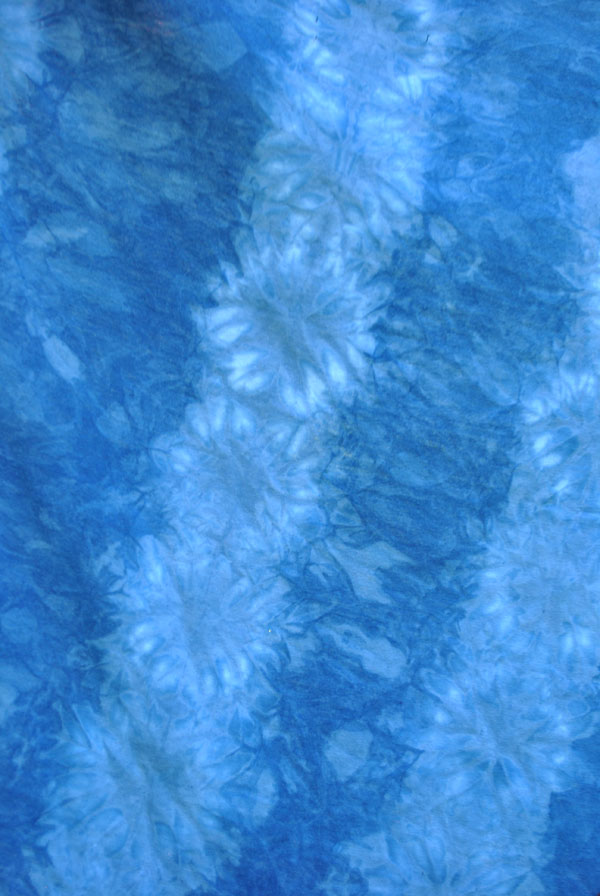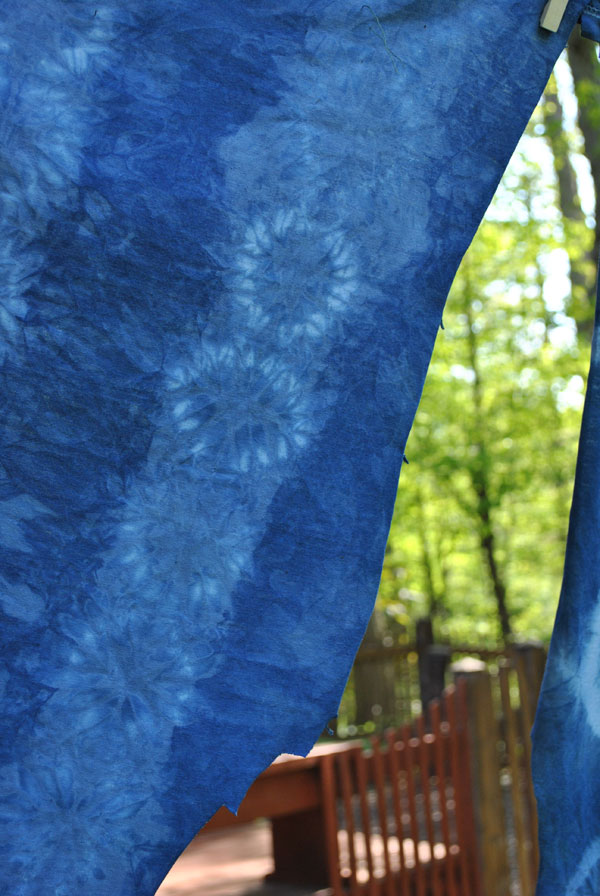 Stitched Lines
Tack some simple lines and pull stitches together to bunch up the fabric.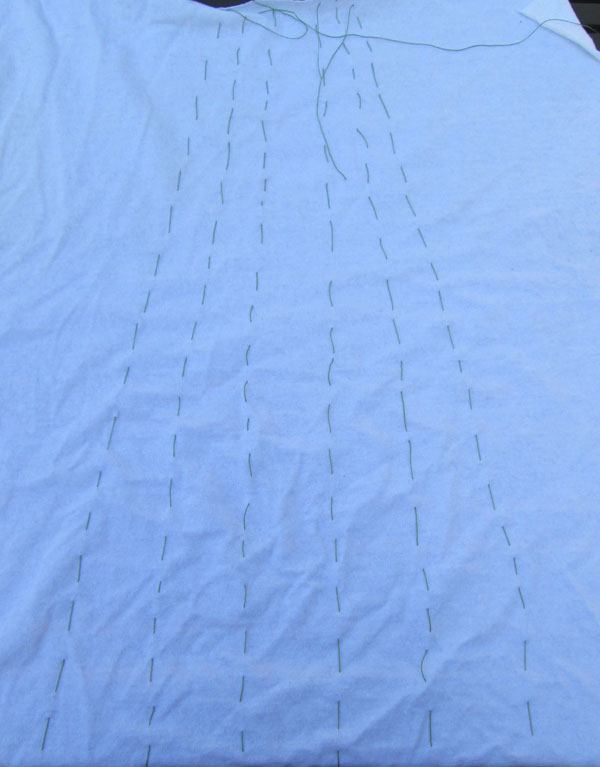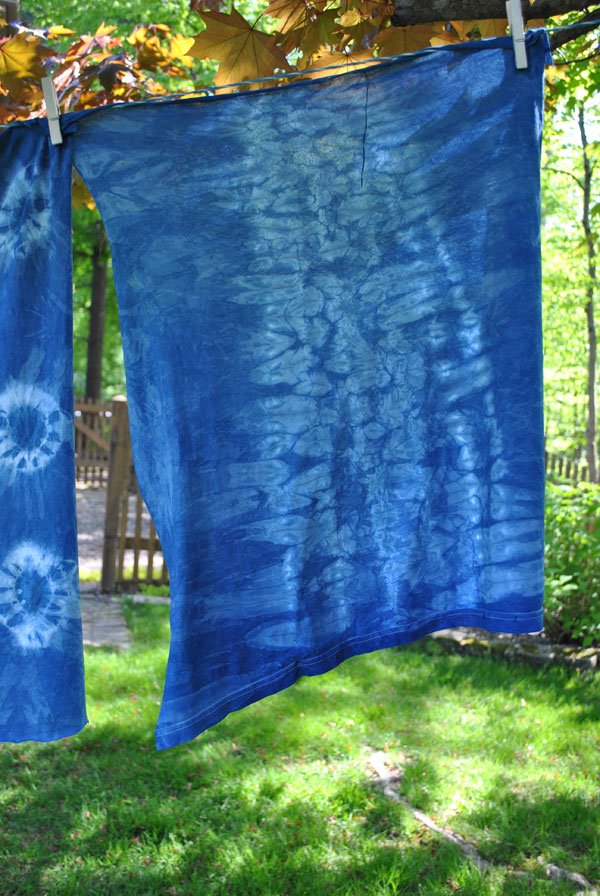 Cyclinder
Fold then wrap your fabric around a cylindrical object.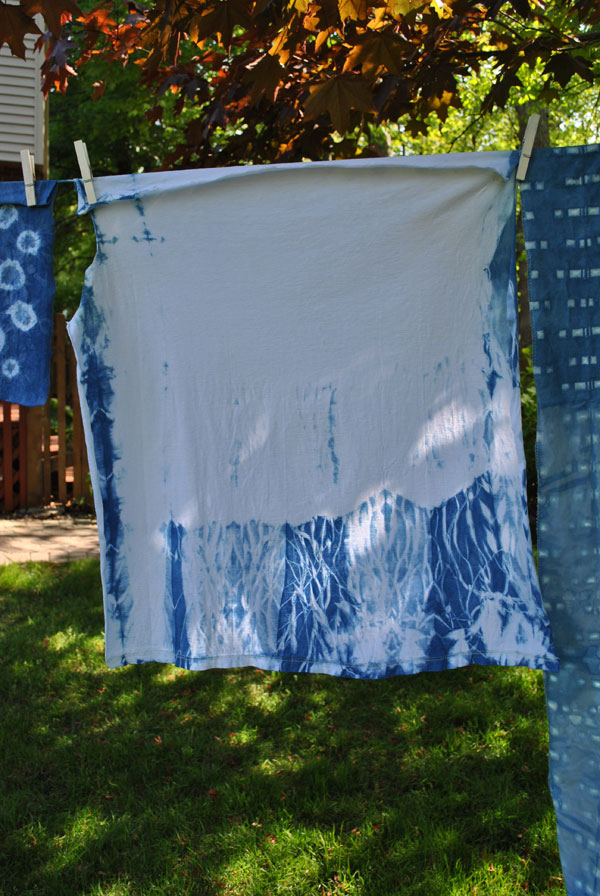 Pegs
Create a single fold in your fabric and pin wooden pegs along the edges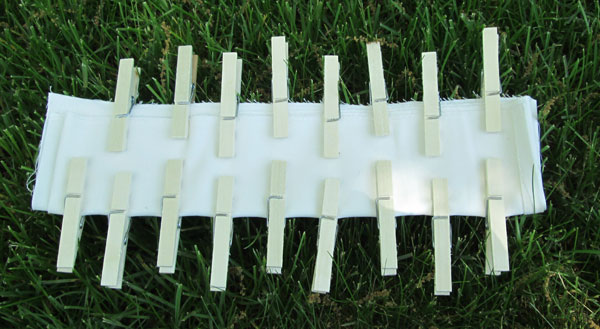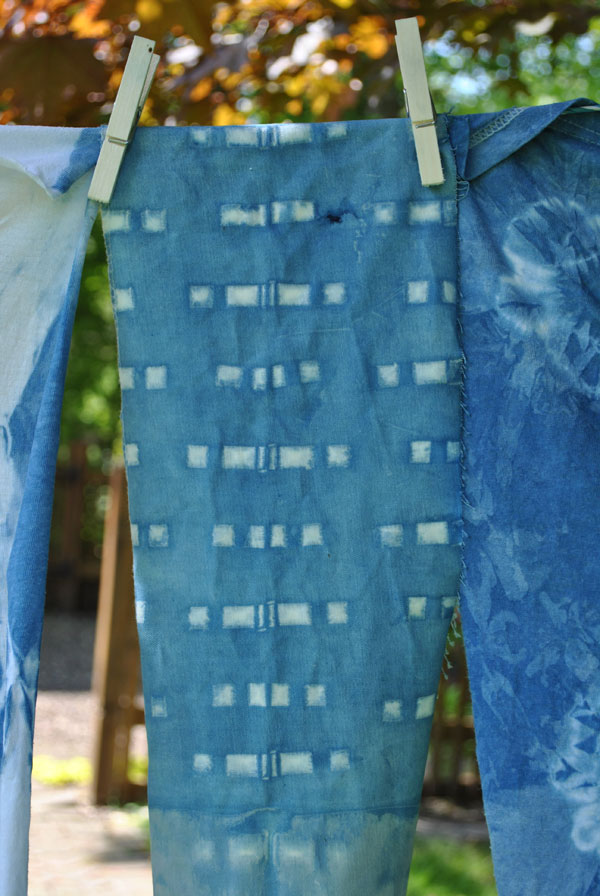 Or on wider fabric try accordion folding on wider fabrics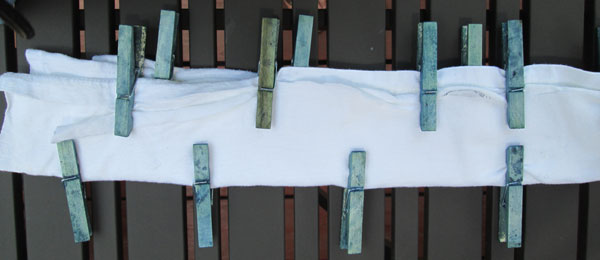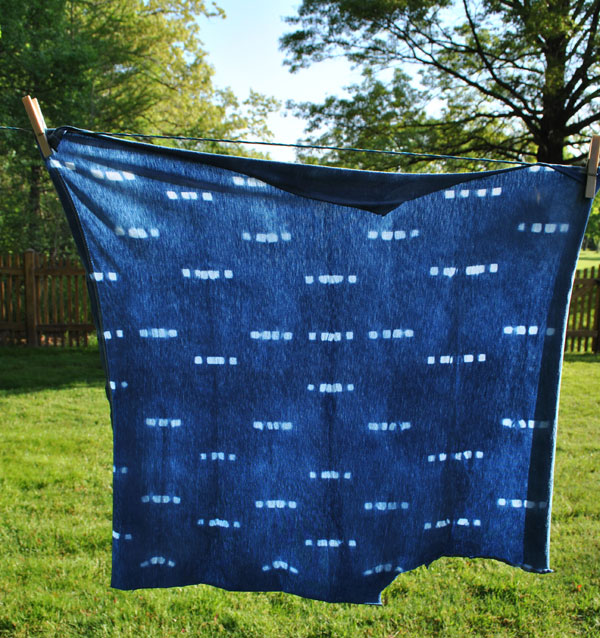 Or a simple triangular fold and pegs along all the edges produces stunning results.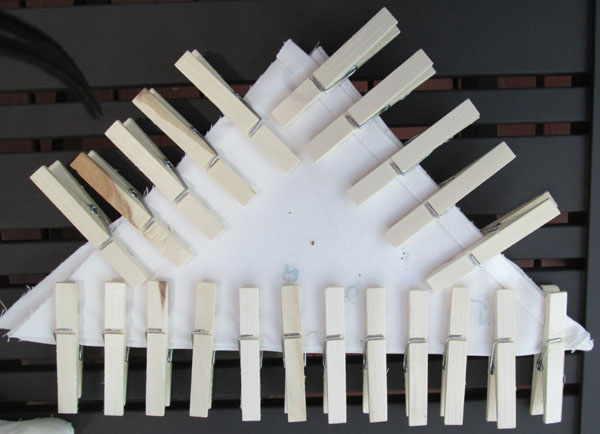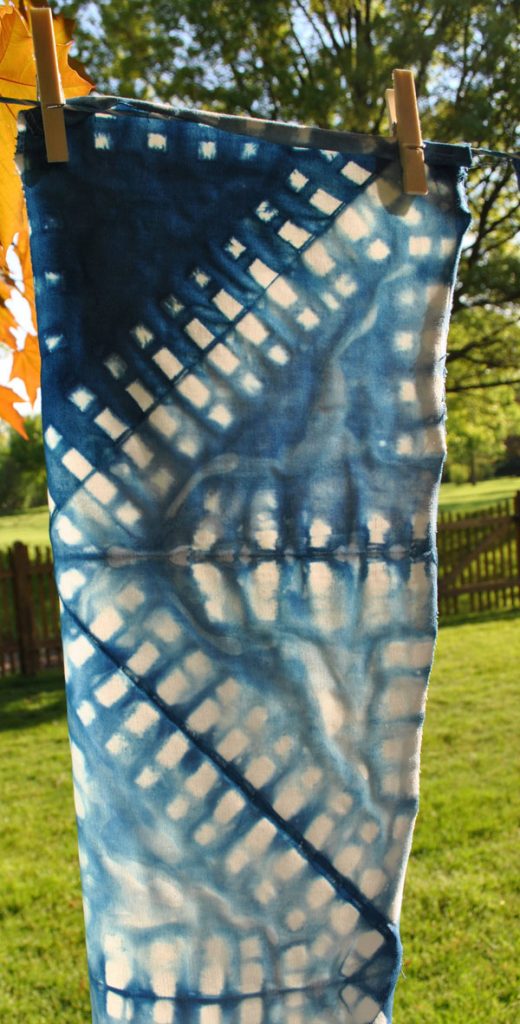 I found this whole process very addictive and it was hard to hold myself back from dying anything I could find in my house!
Oh and by the way if you are looking for an interesting use of all those blue clothes pins that are a happy by-product of this project, then take a look at this idea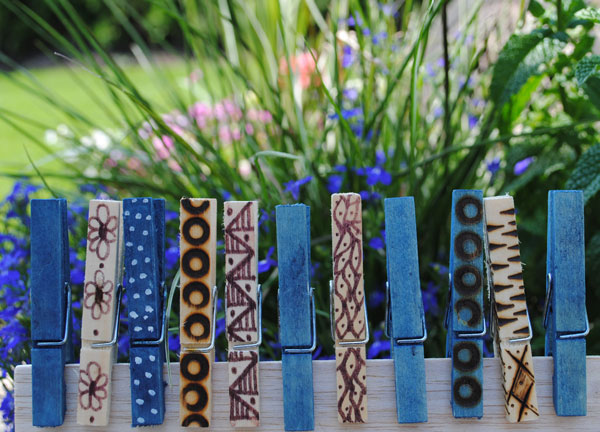 Update!
Love the look but can't be bothered to make your own? then I have some good news for you. I turned all my designs into repeating patterns and the fabric is for sale in my Spoonflower shop . One of them even won a Spoonflower design challenge!
Love from
Creative in Chicago
XX