Following the huge success of my wood art auction last month, I am running another auction! This time I am offering two pieces.
Flowery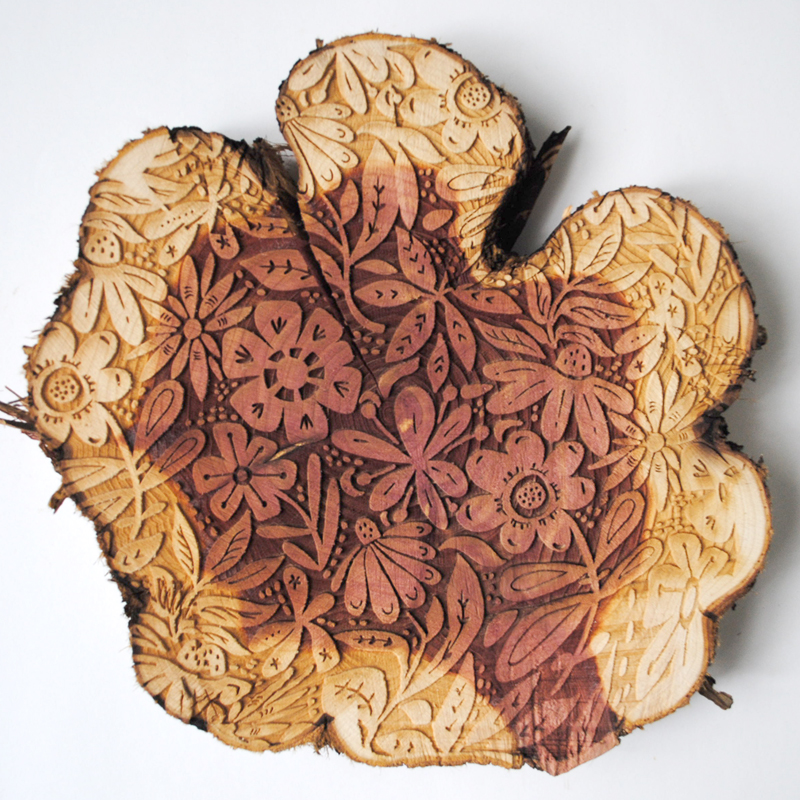 Flowery features folk art style garden florals etched into a gorgeous piece of raw edge juniper wood. The wood has bark, knots and natural imperfections. A one of a kind piece of art!
Busy Dam Beavers
Sweet whimsical busy beavers gathering sticks to make their dams on a beautiful piece of raw edge cottonwood. Cracks and bark are embraced
Make one or both of these your own!