I recently discovered my local library opened a Makers Place and just before Christmas I visited and had a tour around. It is filled with an amazing selection of creative gadgets, from 3d printers to quilting machines but what really caught my eye was their Laser Engraving machine. I can't tell you how excited I was to try it out.
My volunteer work at a local prairie has given me access to some lovely raw wood that would otherwise be disposed of, in our efforts to restore the habitat back to wild and diverse prairie land. The guys I work with were more than happy to chainsaw up some slices for me!
Lovely bits of "blank canvas"
I had a look through my ever growing portfolio of patterns and picked out a floral design to "etch" onto my wood rounds and did a bit of color tweaking and masking and converted the design into simple circles.
You can download the first design for free … for personal use only I might add!
I loaded the designs onto a jump drive, jumped into my car and after a quick lesson, got lasering!
Oh my goodness how I love how they turned out!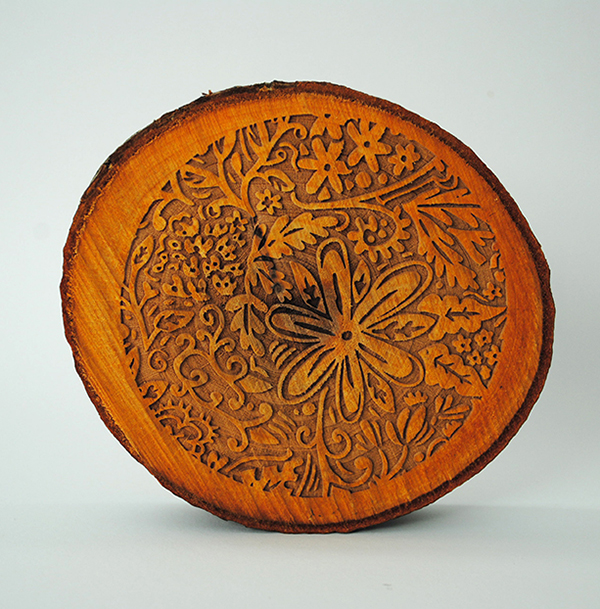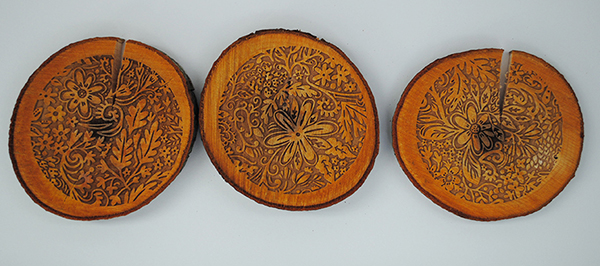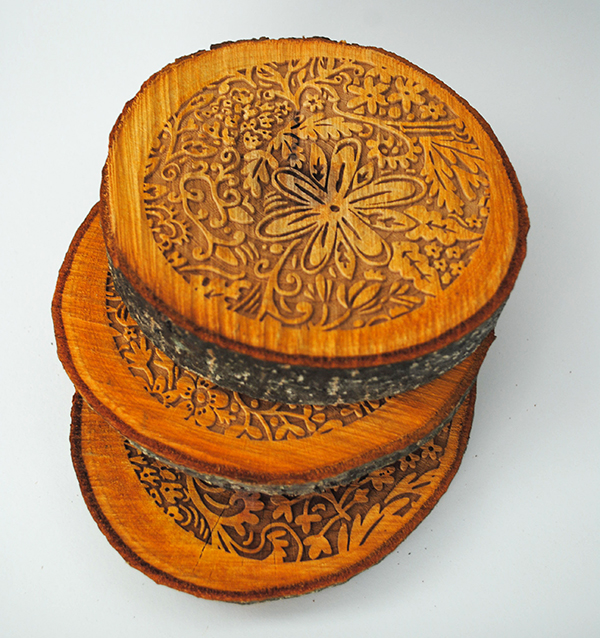 The wood I used was very fresh and not at all seasoned which is why it split quite dramatically as it dried out but who cares… aren't they just gorgeous! I was so excited by the process I have even made a video!
Now me being me I couldn't just leave them au naturel!
I did a bit of dabbling staining and white washing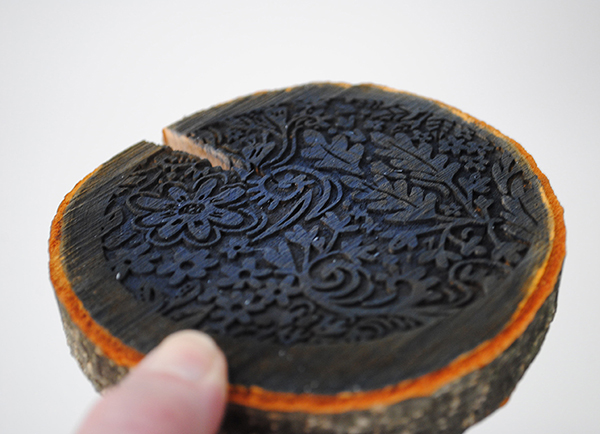 I used a very watery acrylic paint to "stain" the entire piece then white acrylic paint dabbed on with a flat paint brush for the relief areas.