Looking for a fun and easy Halloween craft project? How about these fun wooden blocks decorate to look like pumpkins and candy corn made by a friend of mine.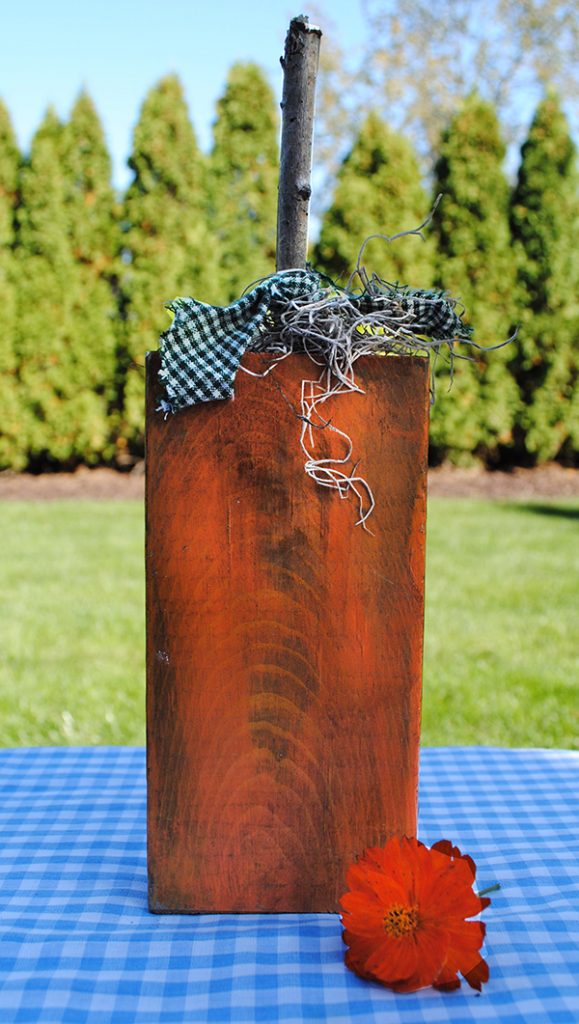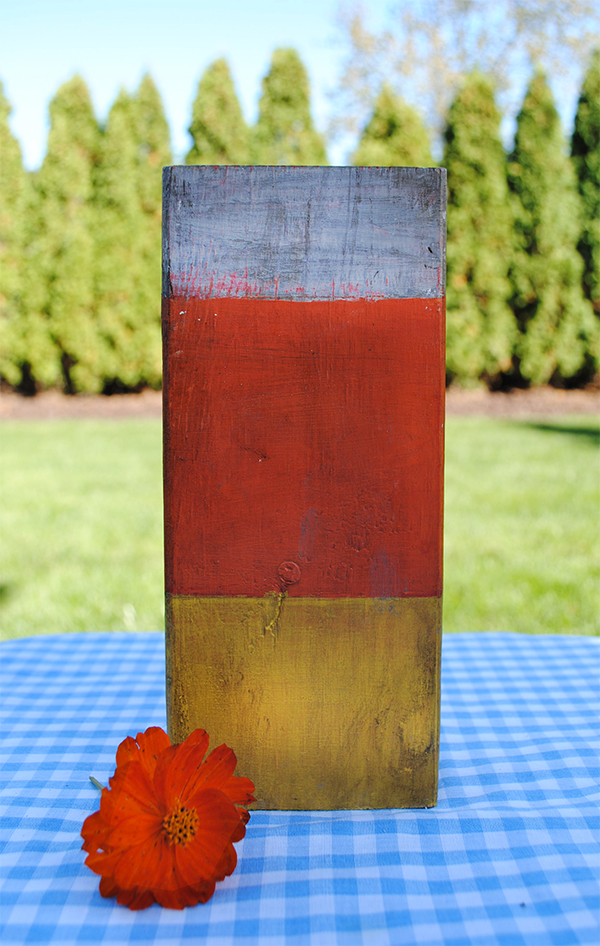 You will need.
A few off-cuts of scrap wood. The size doesn't really matter but just to give you an idea these measured 3.5″ by 1″ by 7.5″
Acrylic paints in grey, white, orange and yellow.
Paint brush
Sandpaper.
For the the pumpkin a simple twig and a small scrap of fabric
Start by sanding down your blocks to knock off any splintery bits.
Make a wash of grey by mixing a squirt of gray paint with water. Paint each block liberally and allow to dry.
For the pumpkin block paint with orange acrylic paint and once dry give it a light sand so the grey wash underneath shows through a little. Hot glue a twig to the top and tie a little ribbon of rustic fabric around it to complete the look.
For the candy corn block paint stripes of white orange and yellow and once dry sand down lightly so the grey wash underneath shows through.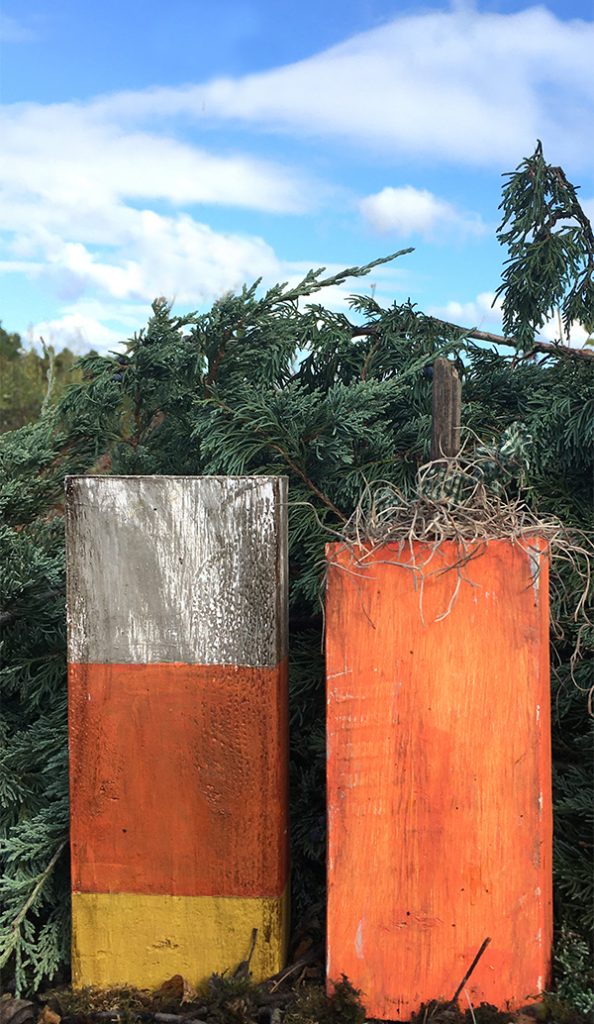 Love from
Creative in Chicago
XX