For the last few months I have been keeping myself entertained/busy/sane by entering weekly Spoonflower pattern design challenges. I have to say in that time I have been pretty successful. I won one of the challenges and have placed in the top 10 three times, here, here and here. These challenges draw anywhere from 600 to 1000 designs.
Every week the design prompt is different and the ideas that are presented are amazing. No matter what the prompt there is always a design that features cats … what is it about cats and fabric?
I am dog more that a cat person but I gave myself a personal challenge … create a cat pattern.
And this is what I came up with "Cats Cats Cats Cats Blue Speckled" Big cats, medium cats, small cats and tiny cats. It is a blue speckled cat universe.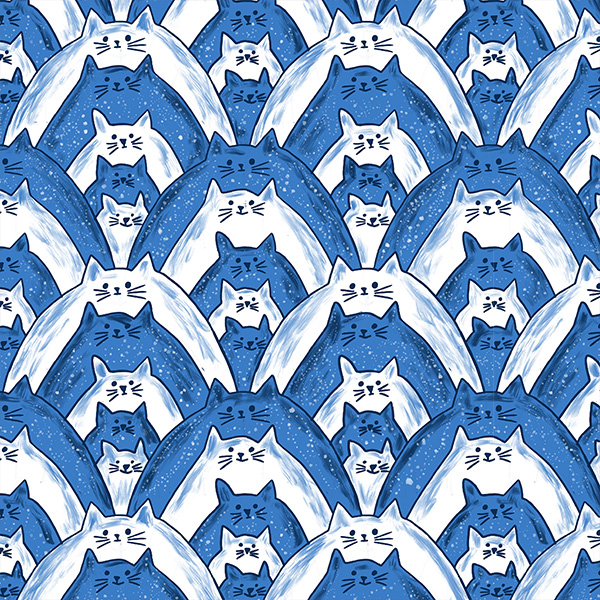 It can be purchased as a fabric or all sorts of ready made products. I particularly like it made up as a face mask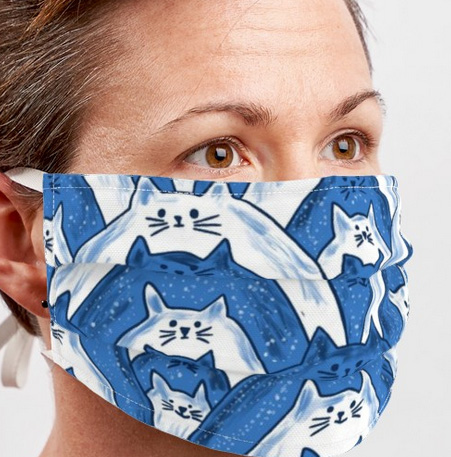 it also looks fab as a throw pillow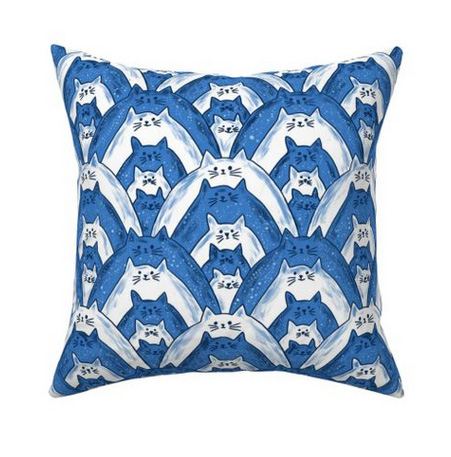 And how about a bit of fun at your dinner table with cat napkins
Interested in more of my pattern designs? Check out my surface design portfolio zoefeast.com .
Love from
Creative in Chicago
XX