There is nothing like a trip back to the UK for me to realize how far off Spring is here. The UK, while wet, had daffodils blooming, green grass and blossom buds in places. Here in Chicago the grass is brown and dead but at least it is not covered in snow so roll on Spring!
It's thoughts of blossom and warmer days that have been the inspiration behind my new fabric collection "Springtime". It features blossom trees, spring flora and fauna in fresh pinks, blues and greens, and offers 14 coordinating fabrics. Click on any of the designs below to visit.
Three of the patterns are designs I created for the weekly Spoonflower design challenges and although they didn't reach that coveted first place they were all well received and placed in the top 100.
Modern Mirco Quilt : Ditsy Night Garden : 62/680
Illustrated Spring Flora and Fauna: Among the Petals : 31/855
Art Nouveau Wallpaper : Floral Climber : 26/581
The designs can be printed by the yard onto a lovely variety of fabrics, from simple cotton to luxurious velvet Or the collection can be used to create a cheater quilt by designing a fill a yard project.
This is a nifty design tool offered by Spoonflower as an easy way to create a quilt without any of the hassle of precision cutting and sewing.
How to Make a Cheater Quilt
Start by selection the Springtime Fabric collection and select a template, there are two good options for creating quilts the 1 year and 2 yard. To make a bigger quilt you could always create multiples.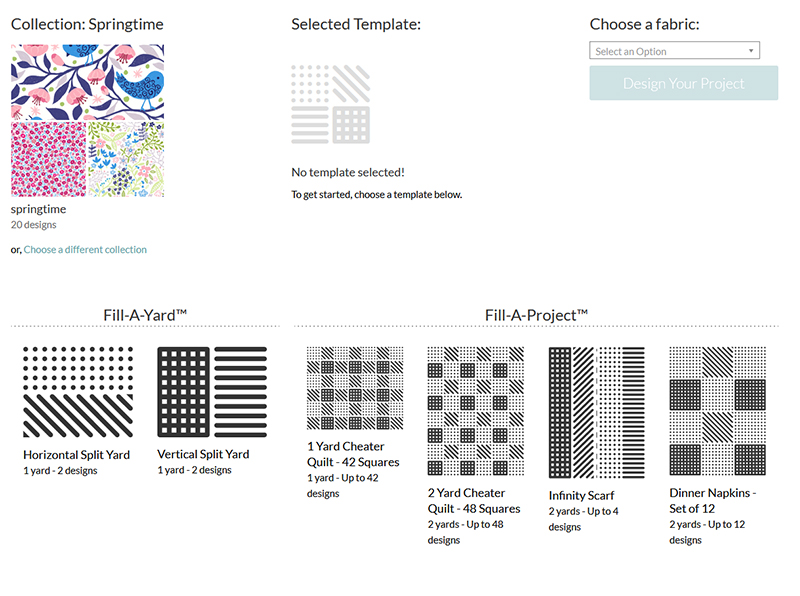 You start with a blank canvas of squares and the patterns in your fabric collection. Simply click on a pattern then the square you'd like to fill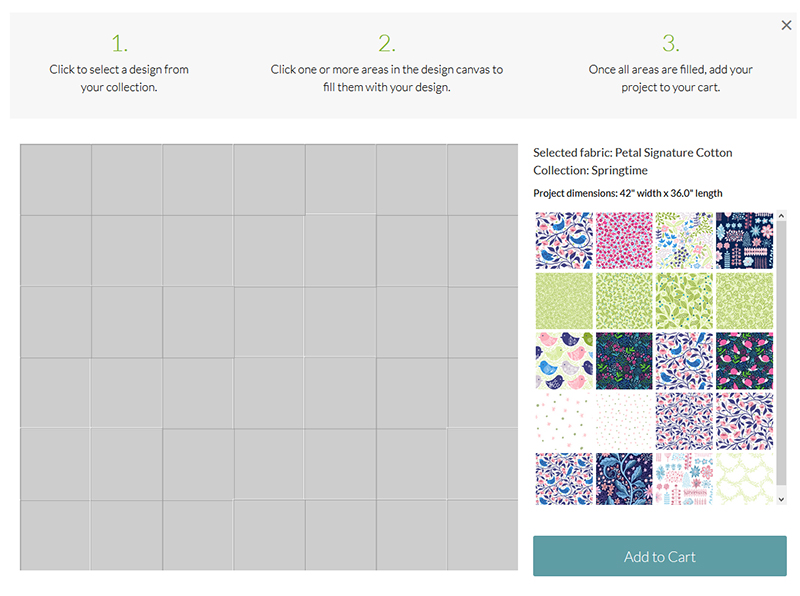 Mistakes or design edits are very easy to do and then end results are fabulous and oh so easy! Here are a couple of designed I rustled up in mere minutes.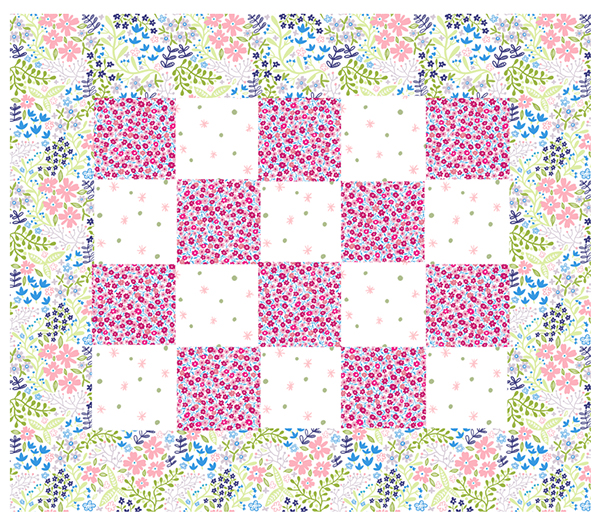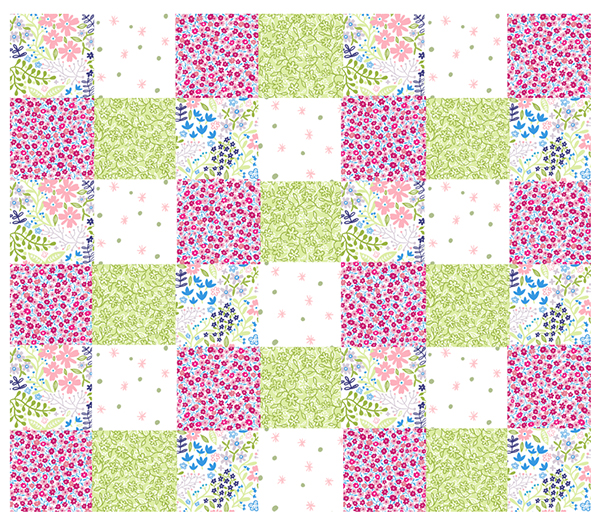 Enjoy!
Love from
Creative in Chicago
xx