With temperatures cold enough to cause "expletives" outside I am willing on those Spring days which, lets face, it are month and months off.
So today I am bring Spring indoors with these sweet little clay birds that can jazz up any sad and lonely house plant.
They are made from a DIY air dry clay and a custom bird cookie cutter. I am betting you don't even have to brave the cold for the supplies because you probably already have everything you need.
Bird Cookie Cutter
Start by making your cookie cutter. The video below is super easy to follow but I used a pop can instead of flashing and it worked perfectly.
The cookie cutter I made was just about 1.5″ wide.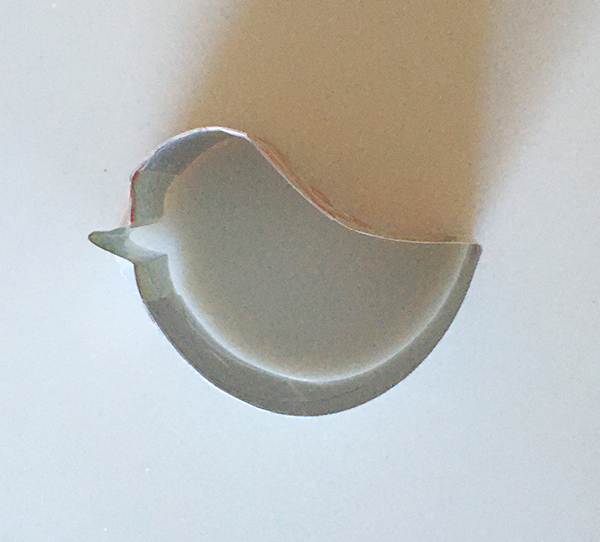 DIY Air Dry Clay
For the clay you will need
1 cup Baking Soda
1/4 cup cornstarch
3/4 cup water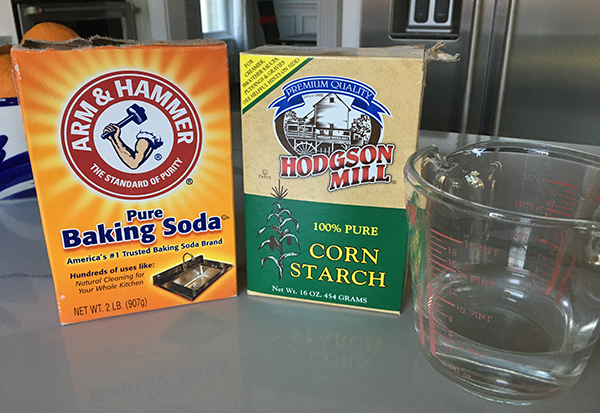 Add all the ingredients into a saucepan and bring to a boil stirring constantly. Once it has come to the boil turn down the heat but continue to stir until the mixture thickens until it is too thick to stir. Remove from the heat and let cool slightly before forming into a rough ball.
Your clay is now good to go but it is a good idea to keep it covered with a damp paper towel as you work to stop it drying out.
Roll out a batch of clay with a rolling pin and use your bird cutter to cut out the shapes.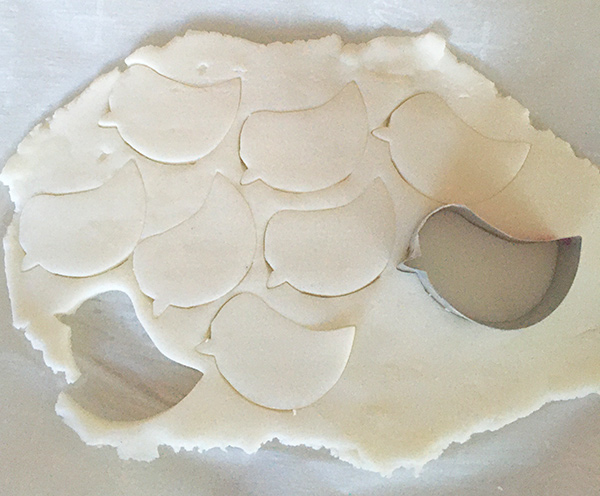 Dry over night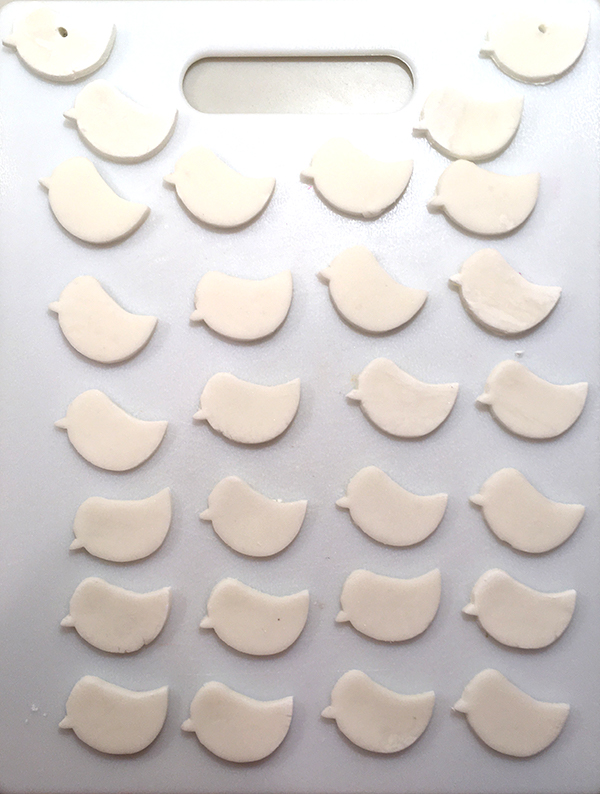 Once dry you birds are ready for decorating. Anything goes here! I started by giving each one a coat of watercolor paint in different shade of blue and green.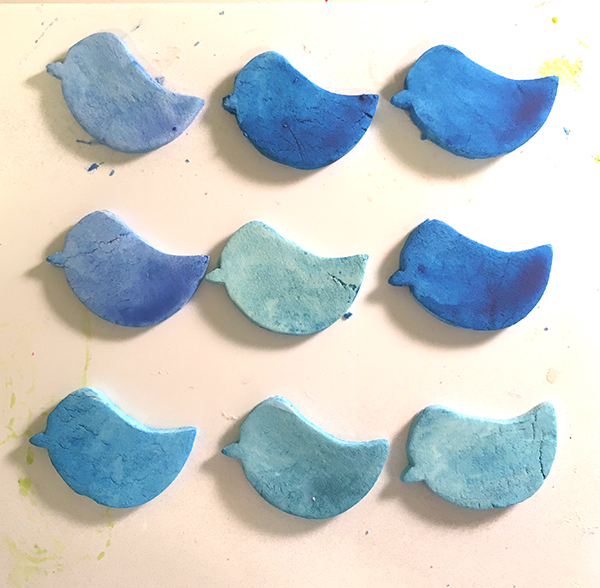 Then using a blue marker I dotted a little eye on each and basically doodle patterns on the bodies.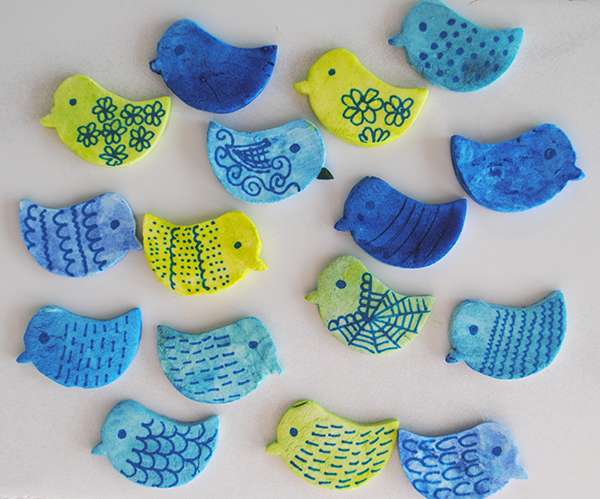 I then took wooden skewers, the sort you use when making kabobs and hot glued to the bottom of each bird.
Then there was a bit of "bird arranging" in a house plant I have in the kitchen and hey presto I could almost hear the sweet chirps of Spring birds!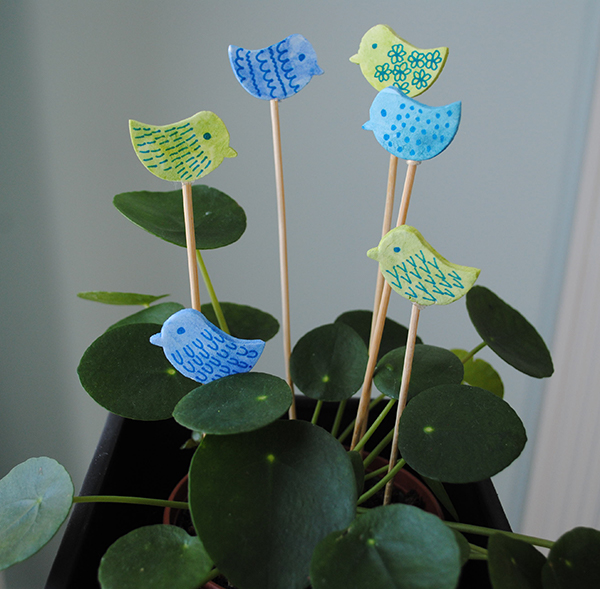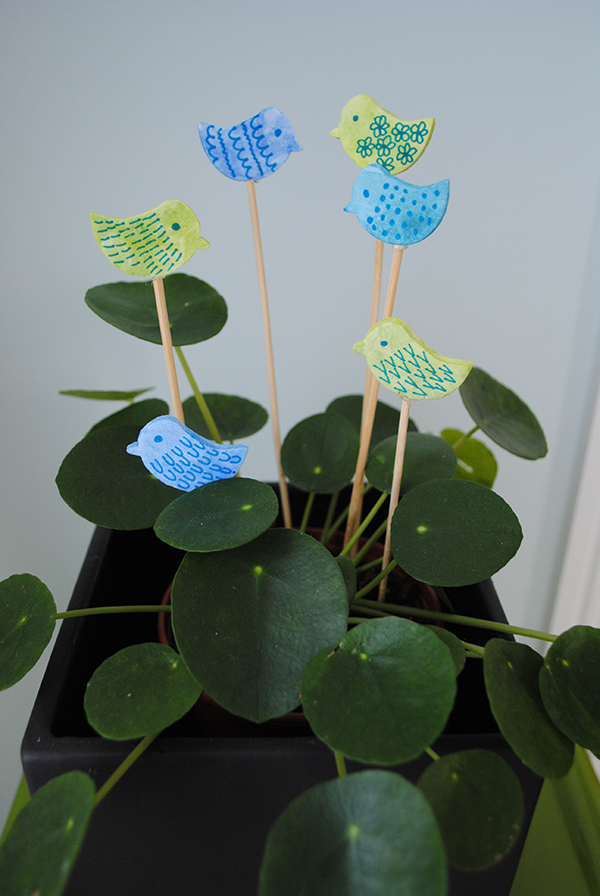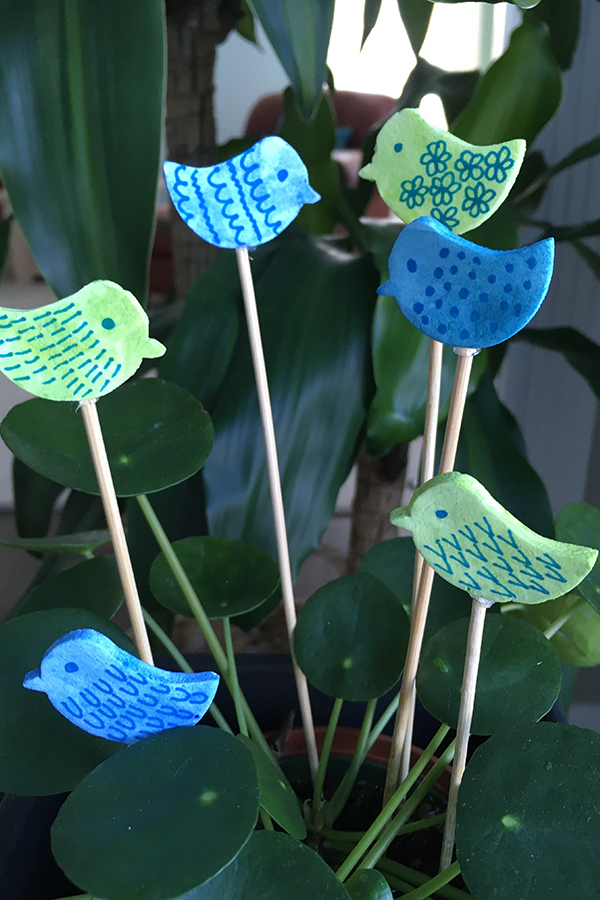 Enjoy!
Love from
Creative in Chicago
XX