I really love using natural materials to create beautiful things and this blue pine cone wreath was made entirely of stuff I had collected during one of my volunteer sessions at a local forest preserve. The whole thing cost me $0
You can't beat nature in providing such stunning supplies!
How to make a Christmas Wreath
You will need
Grape vine base – bought or you can easily make your own
Pine cones
Paint
Floral wire
Greenery
If you plan on using your wreath as an indoors decoration I would recommend treating the pine cones so all creepy crawlies and other nasties are dealt with. This simply means "baking" the pine cones for about an hour at 200 deg F.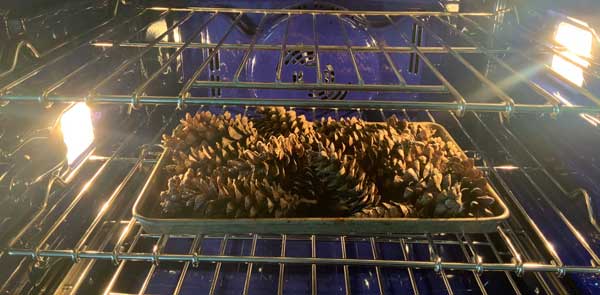 Break open the paints and paint the cones, I used various blues, whites glitter paint and also some metallics – they were all acrylic paints. Prepare to paint your fingers too!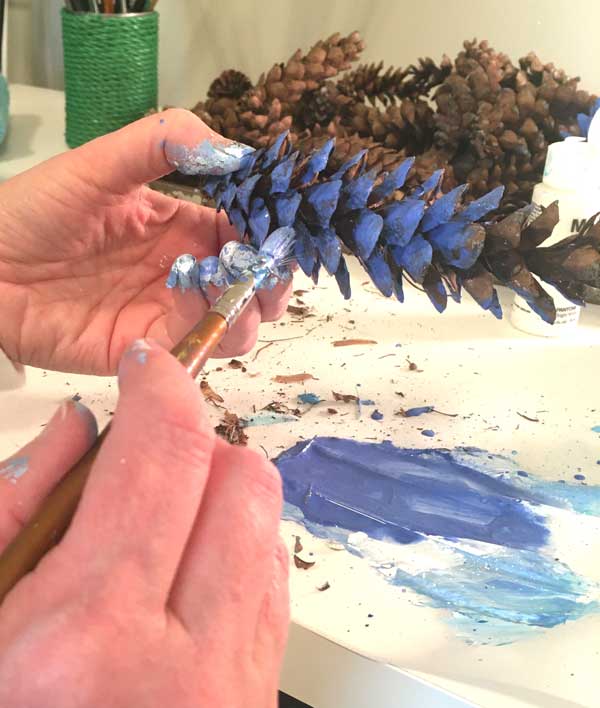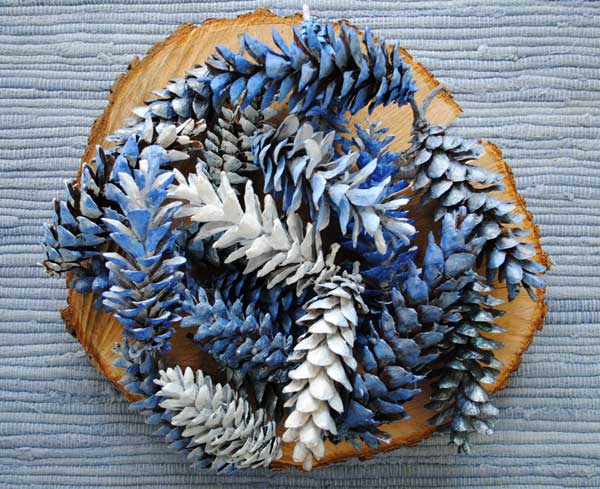 There was nothing particularly neat about my painting job!
If you are using a store bought base you are good to go. My base was made using grape vine which I twisted into a circle.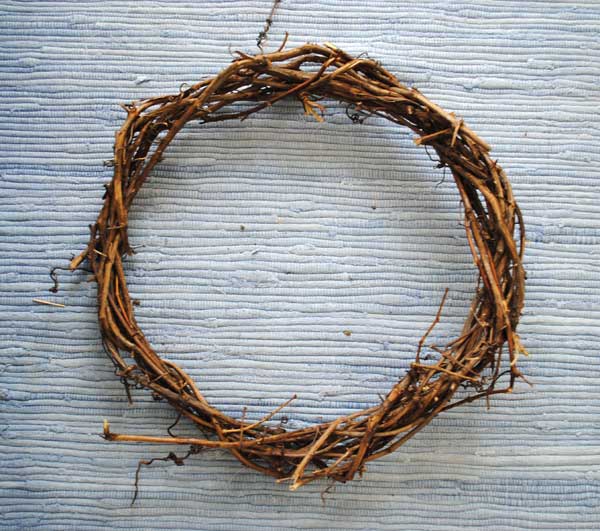 Then use floral wire to attached the cones around the vine wreath.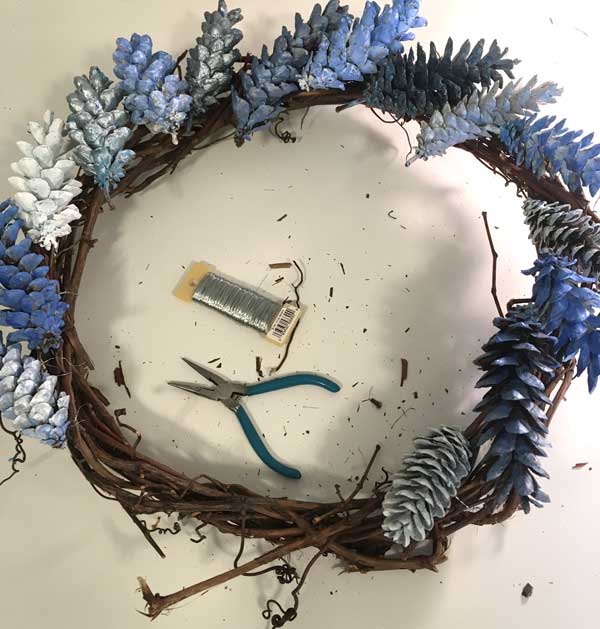 A single layer of cones is all you need.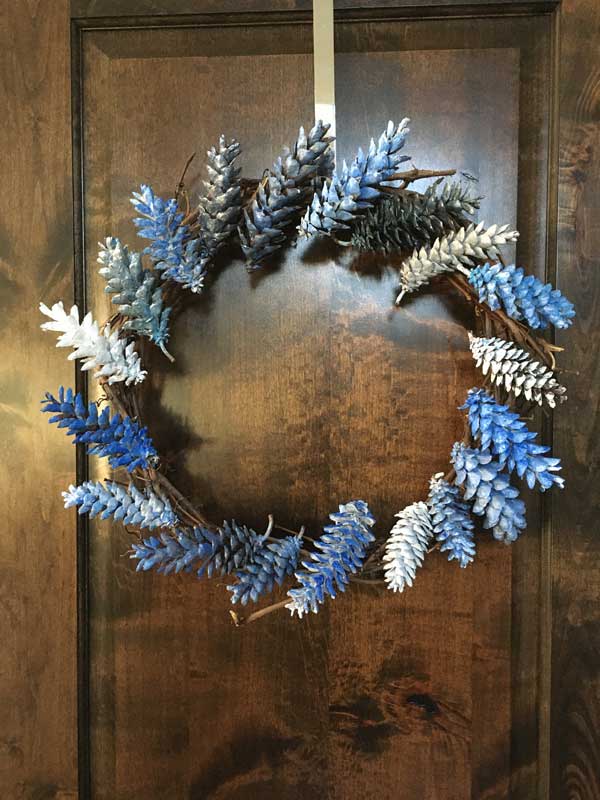 By all means stop at this point! – I really loved the simplicity of the wreath against a dark door and did contemplate the project being complete. But I already had my greenery stashed in the garage so I thought I'd press on.
Simply snip off short strand of greenery, I used trimmings from pine trees but really you can use any sort of evergreen here. Shove them into the grapevine, no need for floral wire as it is easy to bend the stems and work them into the structure so they are quite secure.
Pop on a wreath hanger and display on a door!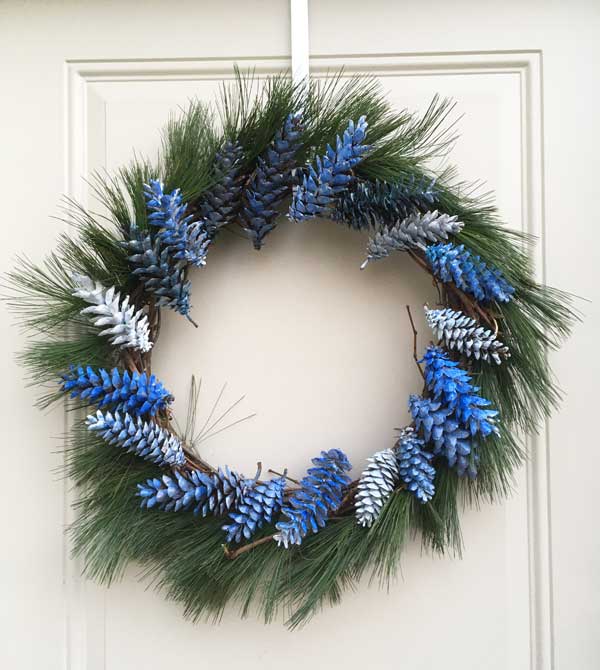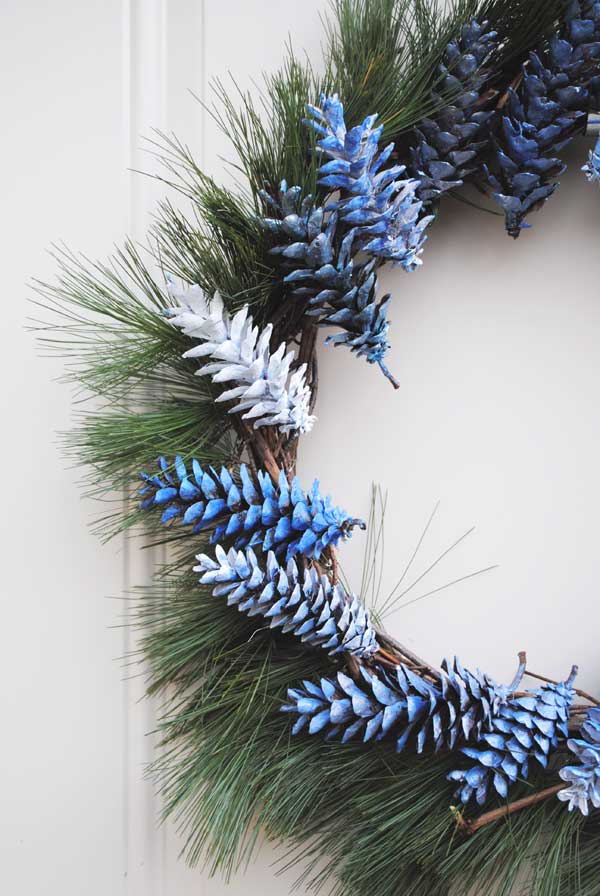 Love from
Creative in Chicago
XX