Here is a creative candle holder centerpiece you can whip up in time for your Thanksgiving table.
You will need
My log came from my volunteer efforts at a local forest preserve where I have been working with a team in clearing invasive shrubs. It was beautifully intact when I brought it home but split quite catastrophically overnight when I left it by a heating vent to dry out a bit. Rather that trash it I embraced the imperfection!
Start by mixing up a very watery blue/black paint color and simply paint the entire woody area of your log. Leave a little perimeter so the bark remains uncovered. The beauty of acrylic paint it that it dries in a jiffy so there is very little wait time before you can move onto the next stage.
To decorate start by making a simple dotting tool. You can actually buy these but why bother when a pin shoved into the eraser of a pencil works just as well.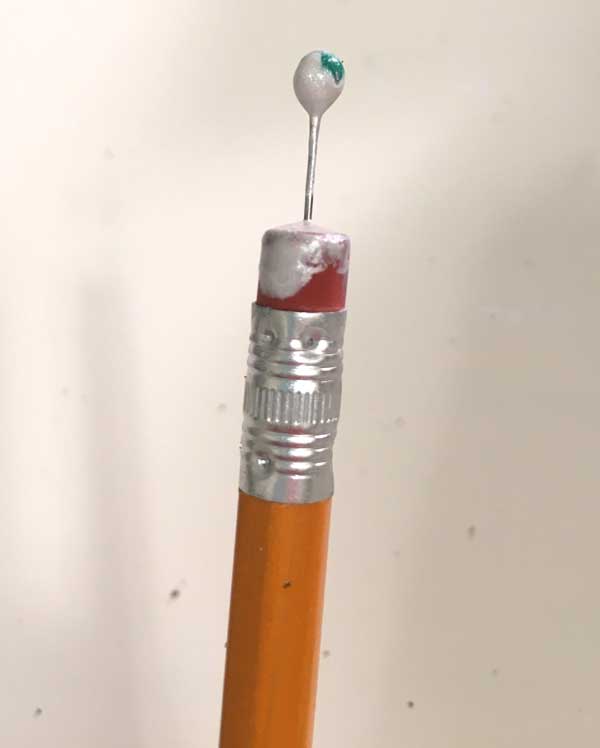 Dip the pin head into white or silver paint and dot around the edge of your log slice. I started with a line then place random dots sporadically. Looks like a starry night.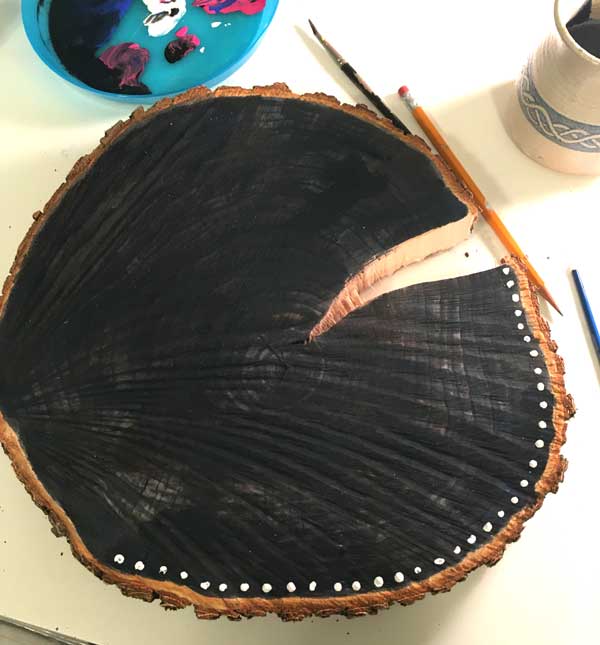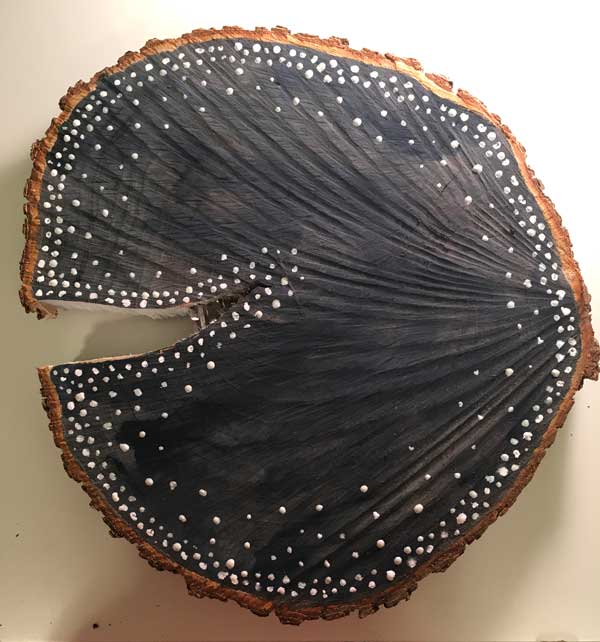 Then add a selection of candles. You can drip a bit of wax to secure them in place or if there are likely to be rambunctious shenanigans at your table it may be wise to knock in some headless nails into the wood and secure the candles that way.
I think the wood spit really added to the finished piece and gave it a lovely organic feel.
Love from
Creative in Chicago
XX