I have been meaning to have a go at eco fabric dyeing for ages and after a beautiful bouquet of blooms ( bought by Mr Chicago house for our wedding anniversary no less) began to see better days, I decided to put the petals to work!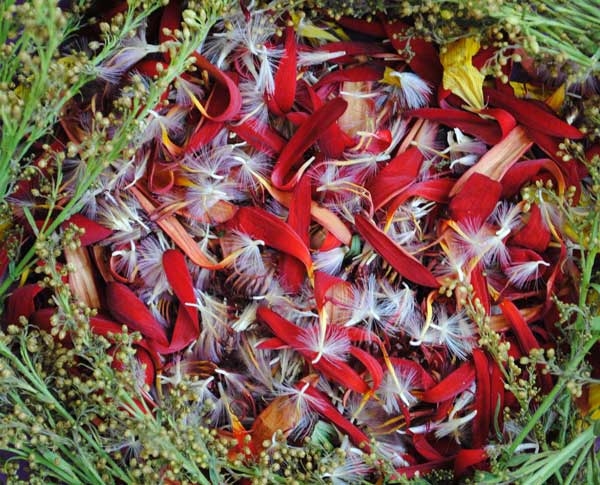 My plan was to make a pretty scarf and turned out to be a super easy project.
Eco Dyeing Fabric Scarf
Want to make one too? This is what you will need.
Petals
Lightweight cotton fabric
Short scrap of wood – I used a small chunk of balsa wood
String
Steamer
Collect all the petals together. I let them dry out for a few days – it was more to do with the fact I didn't have time to do the project and I don't think it is critical to the results at all!
Lay your fabric out and simply dot the petals on it.
I used an alternating pattern of colors but really you can do anything you want here.
Then put your piece of wood at one end and slowly roll it along the length of the fabric so you end up with a fabric sausage.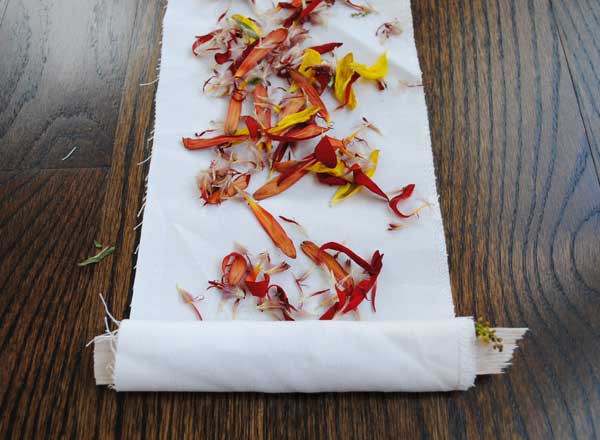 Secure with string and you are ready to get cooking!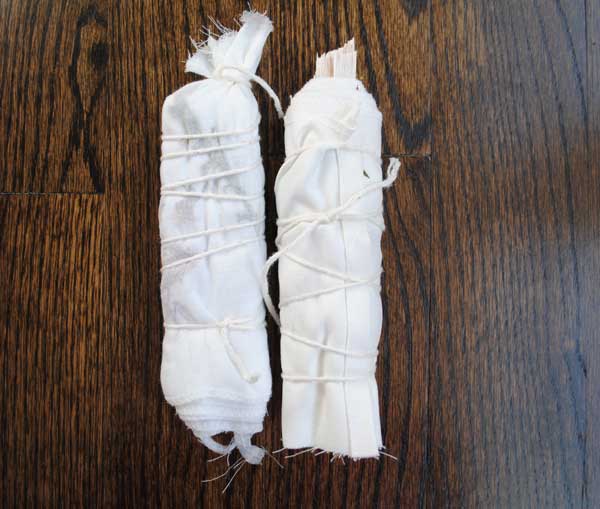 Place your exciting fabric bundles into a steamer saucepan and steam away for about an hour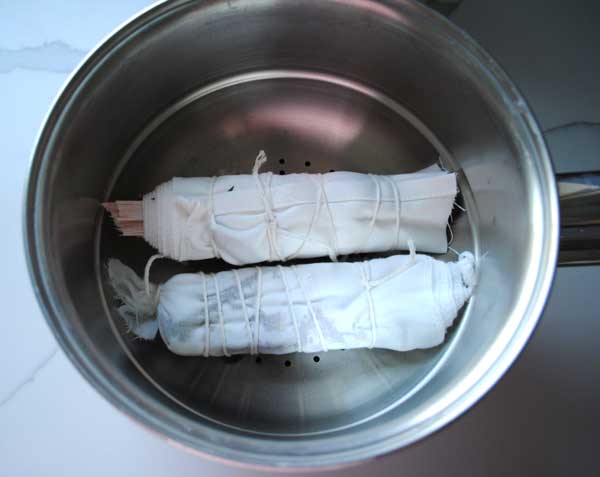 I added a stick of cinnamon and a few cloves to the water underneath the steamer and had the added bonus of a really lovely smell as the dyeing magic happened.
Let everything cool down before unwrapping -here is the bundle freshly unrolled.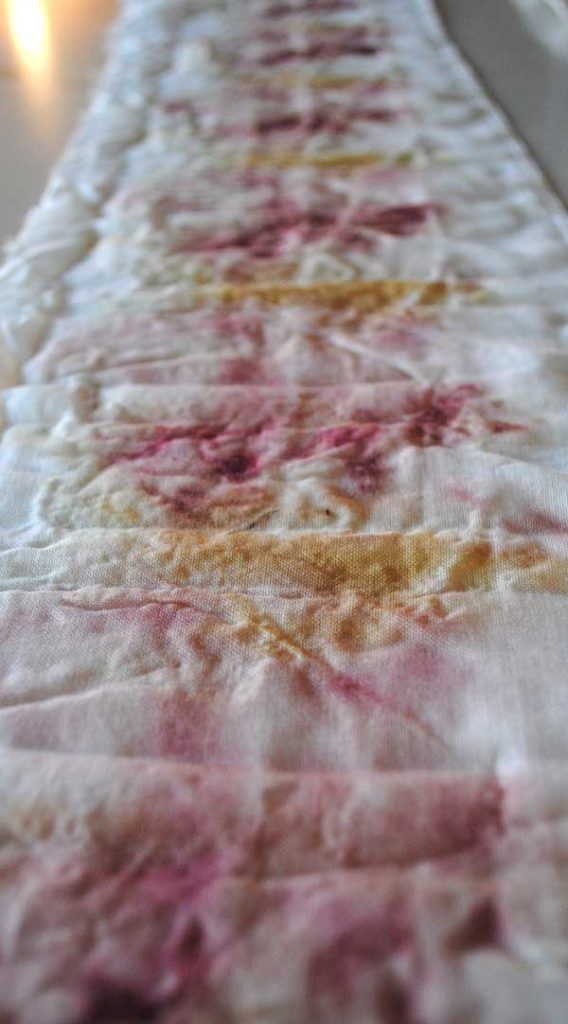 Pop your fabric into the drier set to hot as hell to fix the color and then iron.
I simply hemmed the ragged edges of my fabric – hey presto a scarf!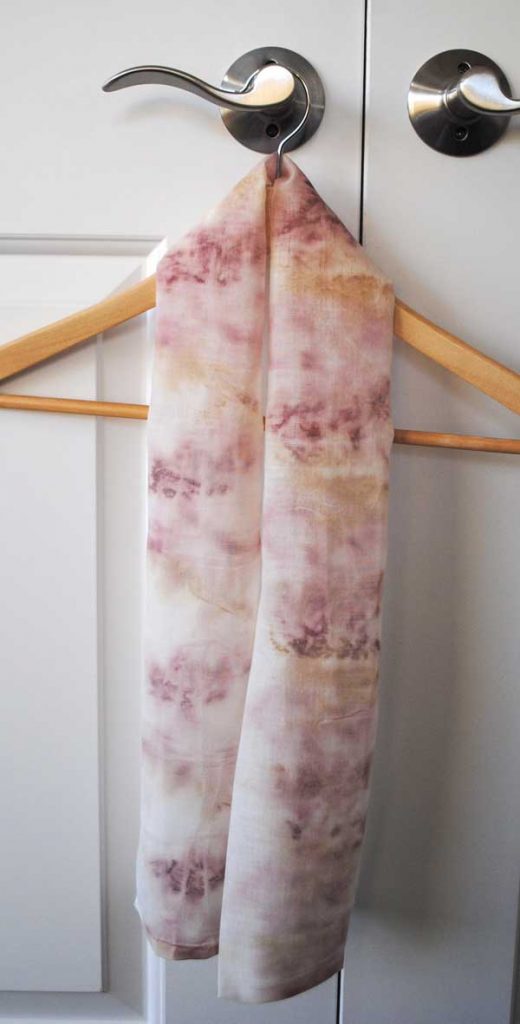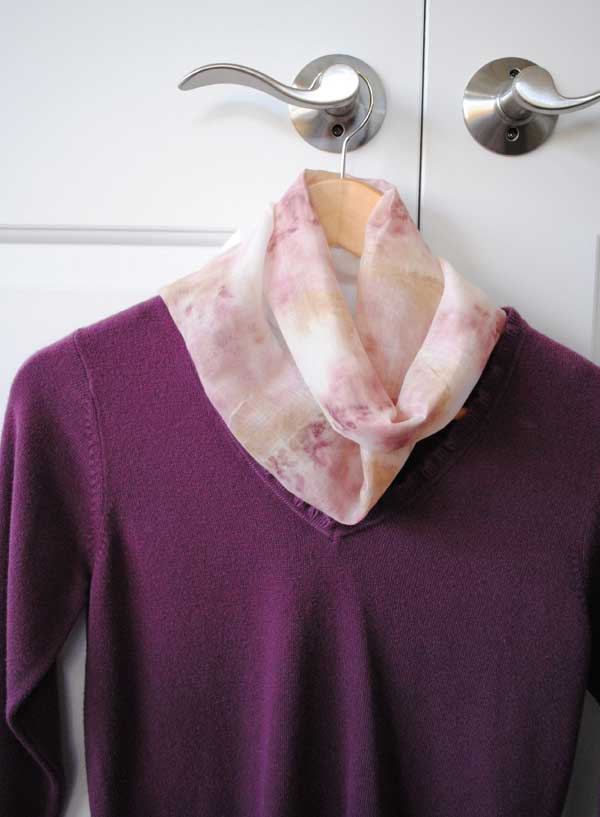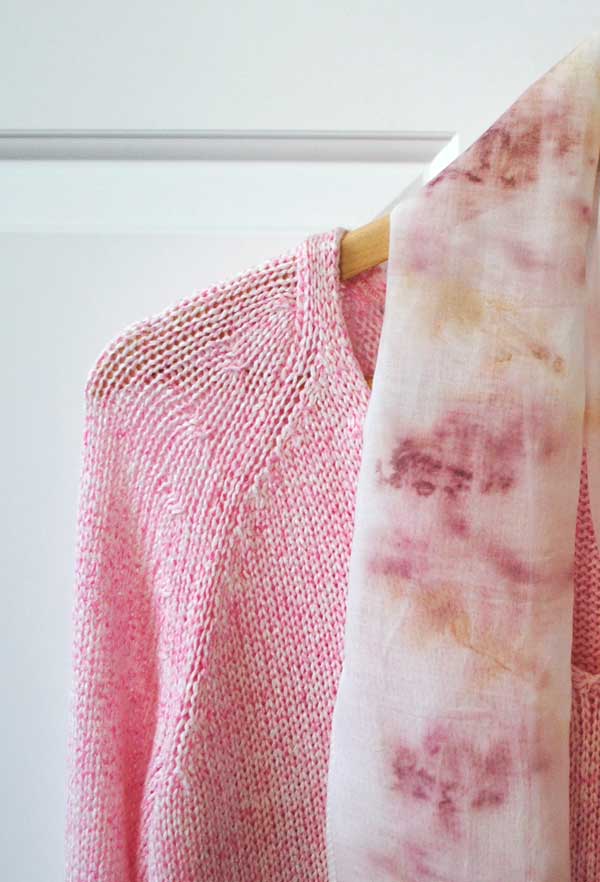 Those beautiful anniversary flowers will be with me forever!
Enjoy!
Love from
Creative in Chicago
XX