Spring is in the air and the birds are chirping, but not this one sat next to my driftwood planter. He is made of paper mache (or is it papier mache?) so it would be a bit weird if he could chirp!
Want to make one too? A little flock would look great on spring themed mantle piece.
You will need
Corrugated cardboard
2 Paper clips
Hot glue gun
White glue such as Elmers diluted with water – about a 1 parts glue to 3 parts water
Paper strips
Start by downloading our free printable bird template. You can print it out to scale or enlarge for a bigger bird. Cut out the shapes and use them to draw the bird form onto cardboard.
Using a bit of tape, stick the small rectangle of cardboard between the two bird shapes as shown below.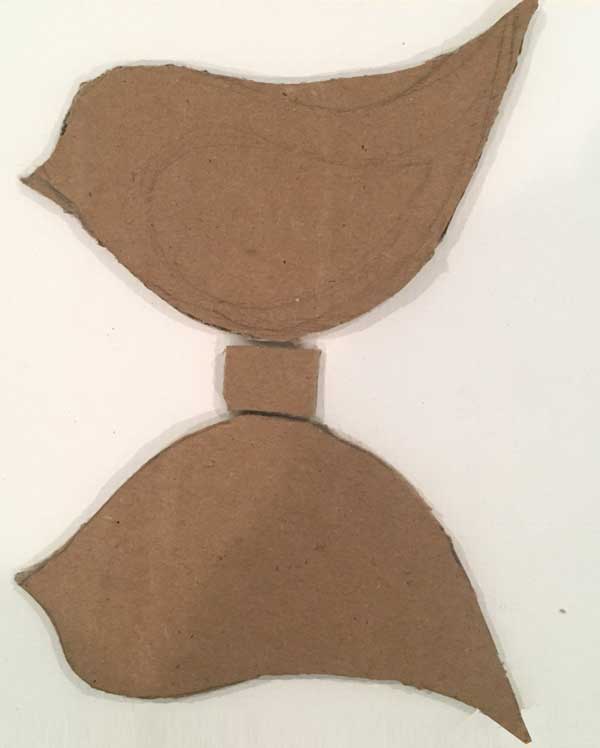 Take the paperclips and bend them into the following shapes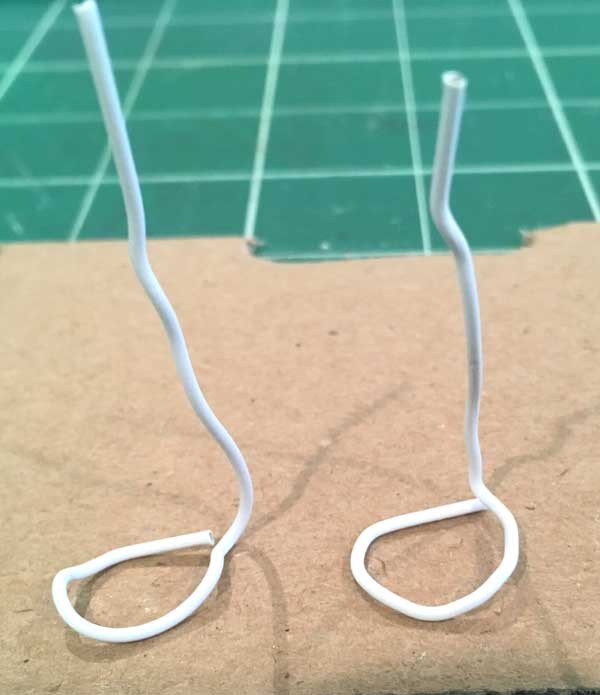 Then fold together the bird shapes and use a little dab of hot glue in the beak and tail areas to hold the shape together. Also glue the legs in place. I found sliding the paperclips into the corrugated area of the cardboard the easiest way to get them to stay exactly where you want them.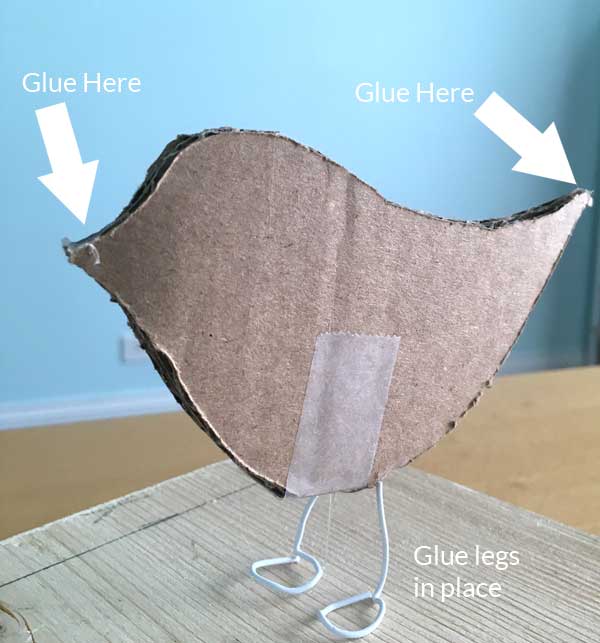 Cut up some strips of junk paper and mix up your glue. Cover your sweet cardboard bird with a couple of layers of paper mache and leave to dry. Bit scruffy but not to worry!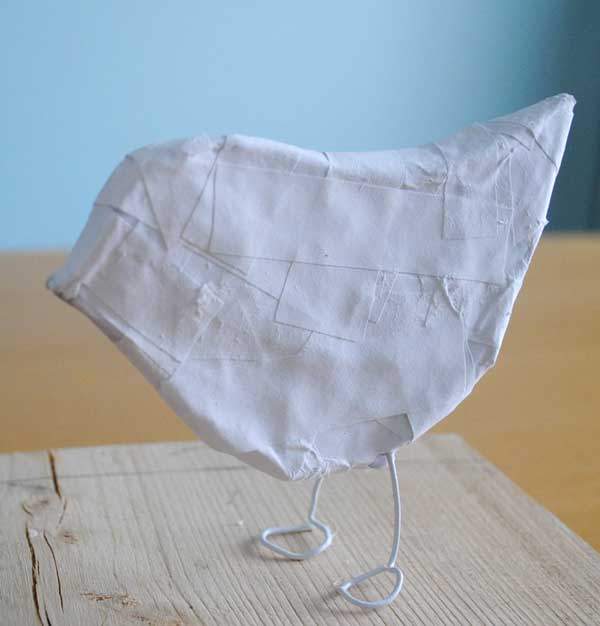 Then decorate. I used a fine tipped blue marker a drew a swirly pattern but you could go crazy here and do what ever make you feel happy that the days of polar vortex hell are behind us ( at least for this year!)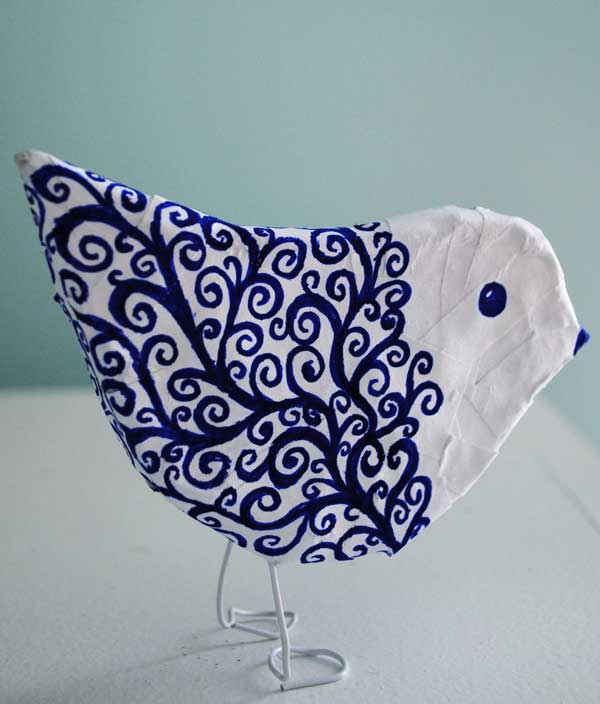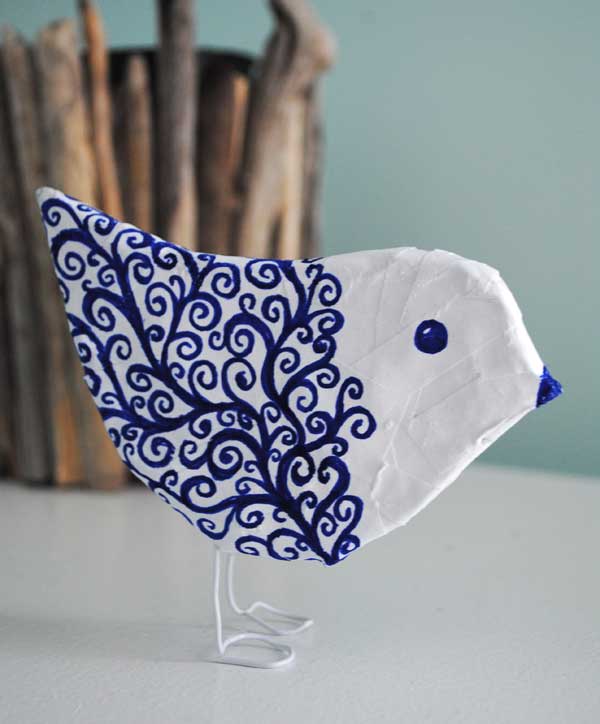 Enjoy!
Love from
Creative in Chicago
XX
P.s If you enjoyed this project here are some more sweet birds you can make