It is Spring break season and I am just back from a glorious week in Florida. To be away from the freezing winter we have had here in Chicago this year was such a treat. Lazy days by the pool, toes in the sand and no vacation at the beach is complete without searching for shells. I returned with quite a haul! If you too are back from vacation and are looking to do something creative with the shells you collected then try this easy little craft project.
You will need
Colored markers – Sharpies work best but to be honest any colored marker will work
Plain shells – ones with a smooth surface work best
Then basically unleash your creative self and start decorating your shells with random patterns. I decided to limit my color palette to blues and greens ( no surprise there!)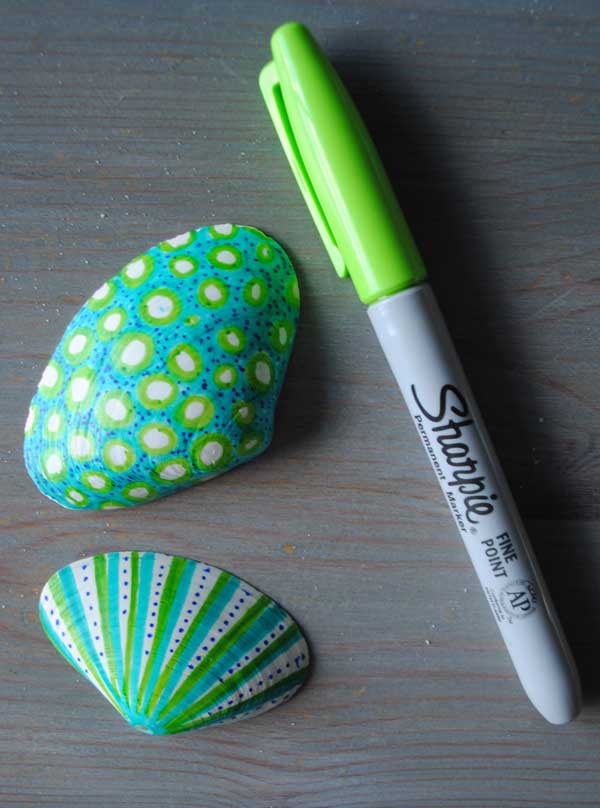 and my patterns consisted of circles, lines and tiny dots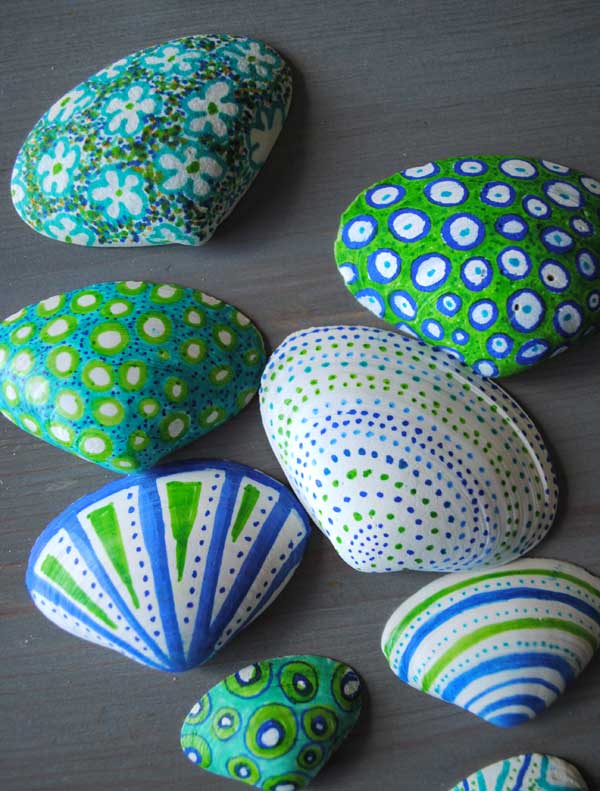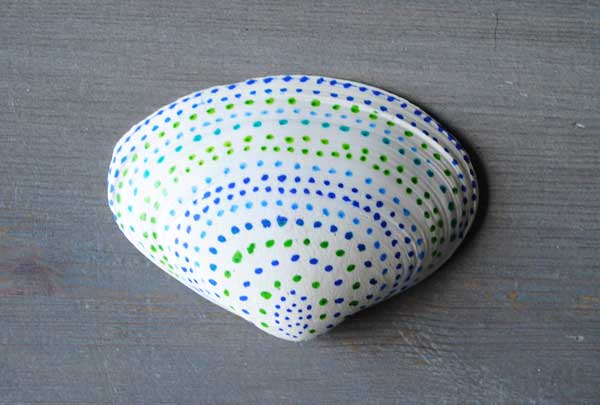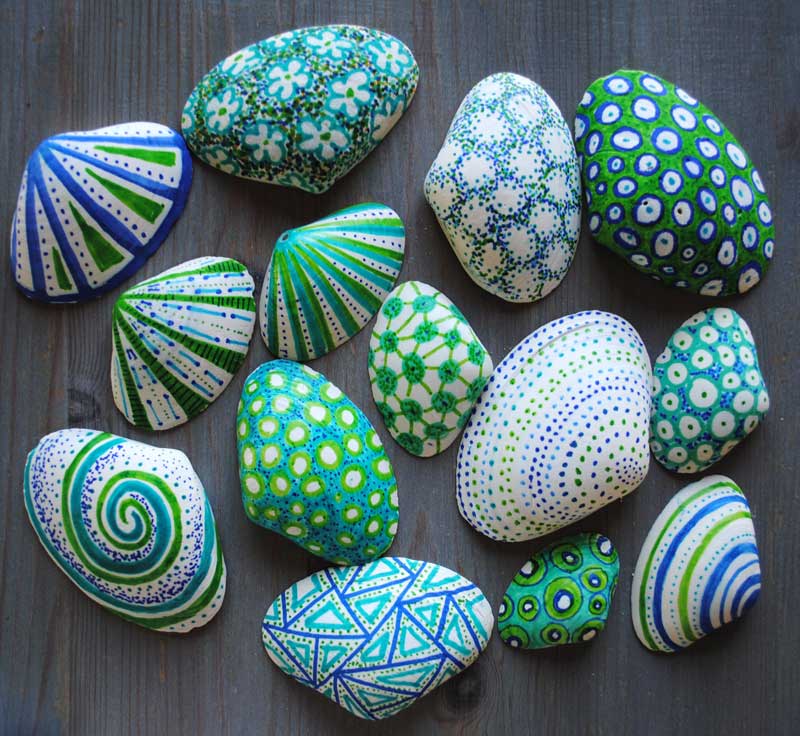 It was such a relaxing process and gave all those shells I had collected a little bit more love.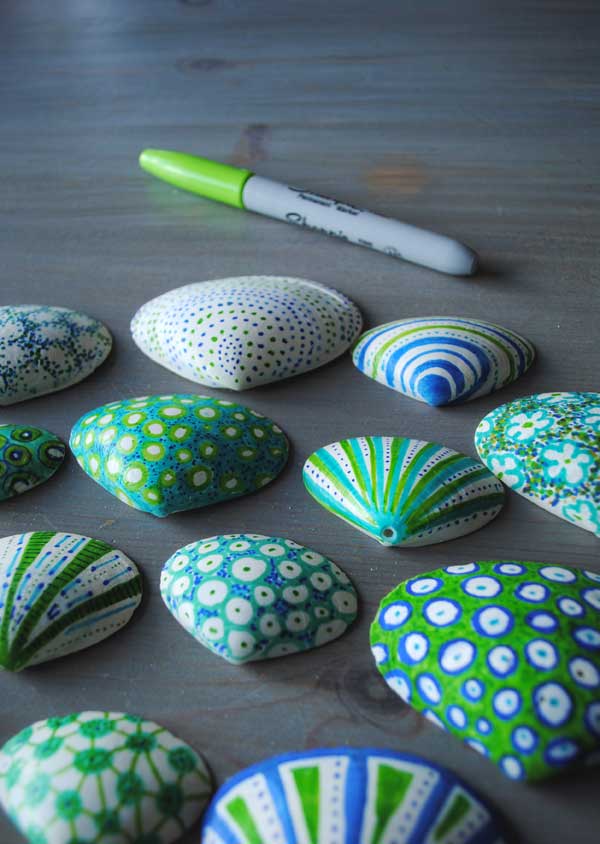 Oh, and by the way, take a peak at the background of all these photos. I photographed the shells on my newly refinished kitchen table which now looks like driftwood.
I will be sharing a full tutorial on that soon!
Enjoy!
Love from
Creative in Chicago
XX