My family has a flurry of birthdays around this time of year and I am dismayed at the sheer volume of rubbish birthday cards in the shops.
So I have been inspired to create a simple but elegant card that is free for you to download. I created it in 3 different color combinations so it is suitable for a man, woman, kid, young or old. It is a great free birthday card option for a kids party… I remember those days when there were multiple kid birthday parties on a weekend!
The card features a fun little dimension and is super easy to make in about 5 minutes. If you are in an emergency "quick I need a birthday card" moment don't fret, I have the perfect solution right here).
Start by click on the color of your choice and printing it out on some good card stock.
Then taking a craft knife simple cut around each flame as illustrated and score and fold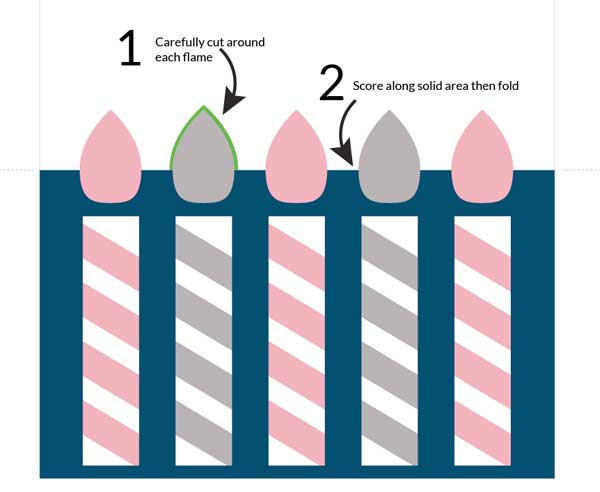 The card is good to go but if you want to be really fancy you can stick another layer of card inside to hide the holes created by the flame cutouts.
The card is sized to 5″ by 7″ which a typical size of a birthday card and therefore envelope choice is easy!
Enjoy!
Love from
Creative in Chicago
XX