Over the summer, the kind people over at Stencil Revolution let me pick out a couple of their stencils to play around with. What with moving house and all that entails, I have only now got around to dabbling with them.
I picked out two wall stencils (here and here) with the thought of not using them on the walls but creating art pieces with them.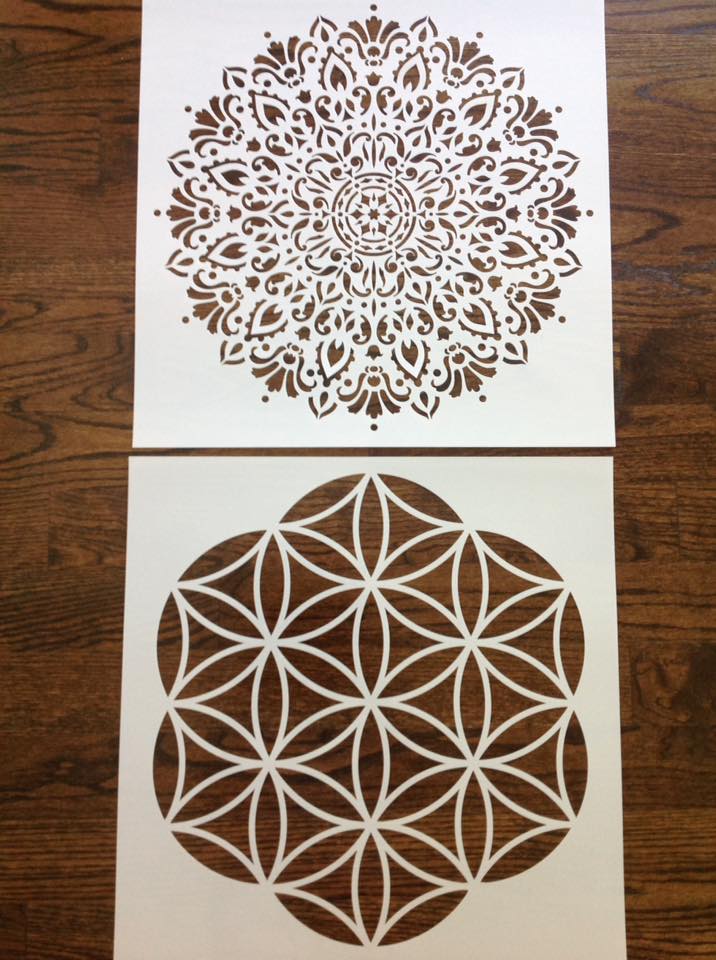 So far I have concentrated on the geometric one which has proved to be incredibly versatile and fun and I have produced four distinct looks from it!
The first piece I created was a multi-color one where I used green and orange tones of acrylic paint and overlaid some of the segments with a metallic finish which created a nice dimensional effect..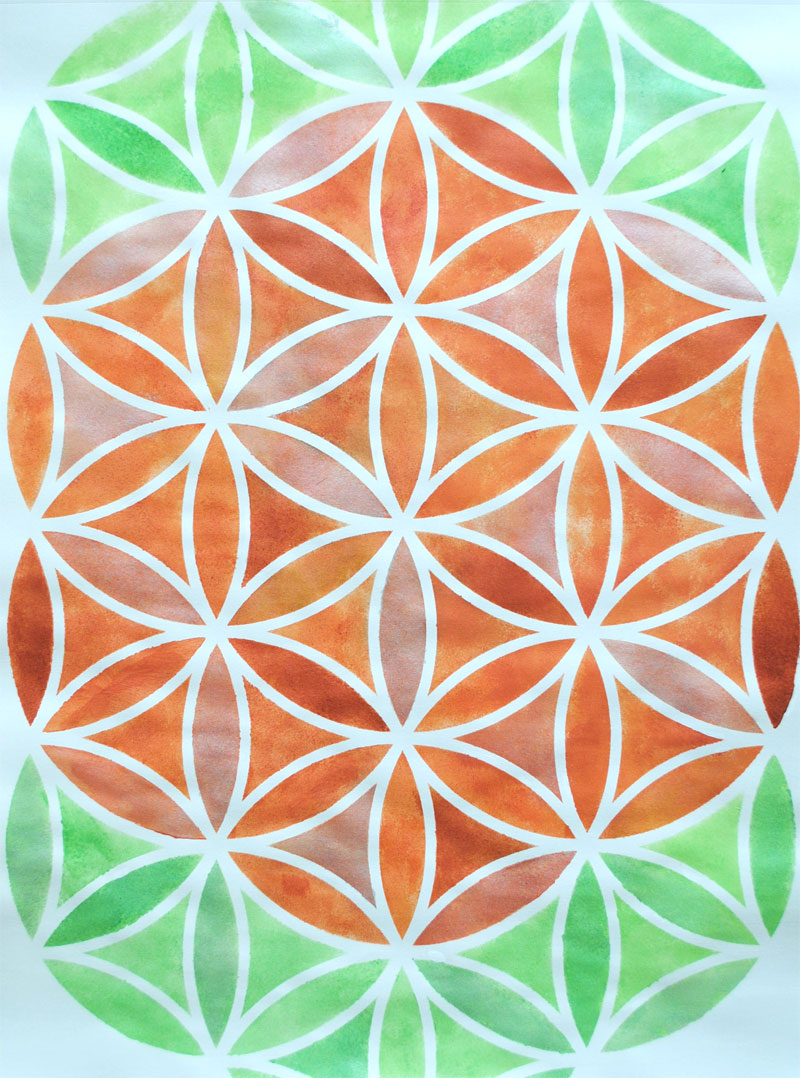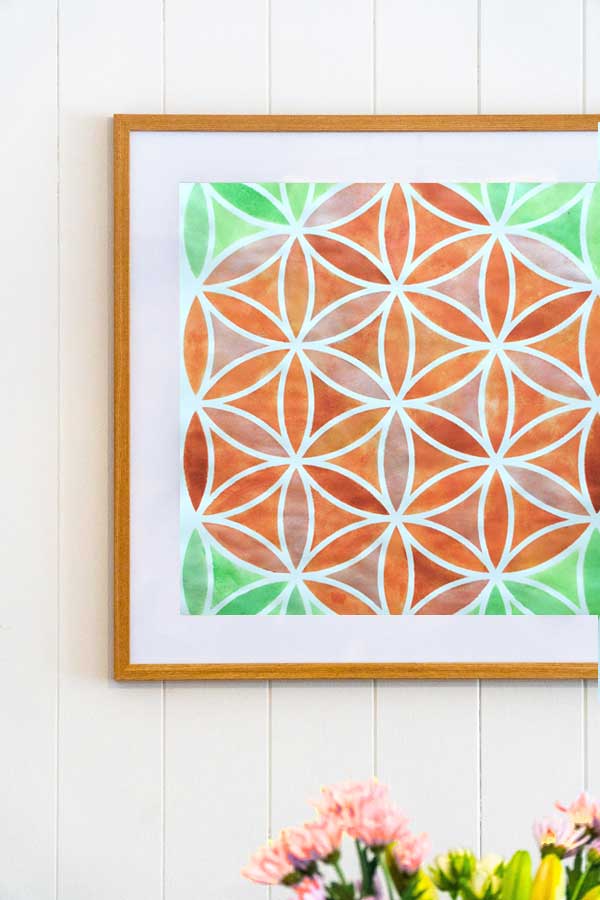 I really liked the metallic effect and created a whole sheet with just gold metallic acrylic paint and them made greeting cards with the print. I used a metallic sharpy to add a simple dotted line in the white space for a little extra interest. The cards were simply made using rectangles of the print mounted on folded stiff card-stock.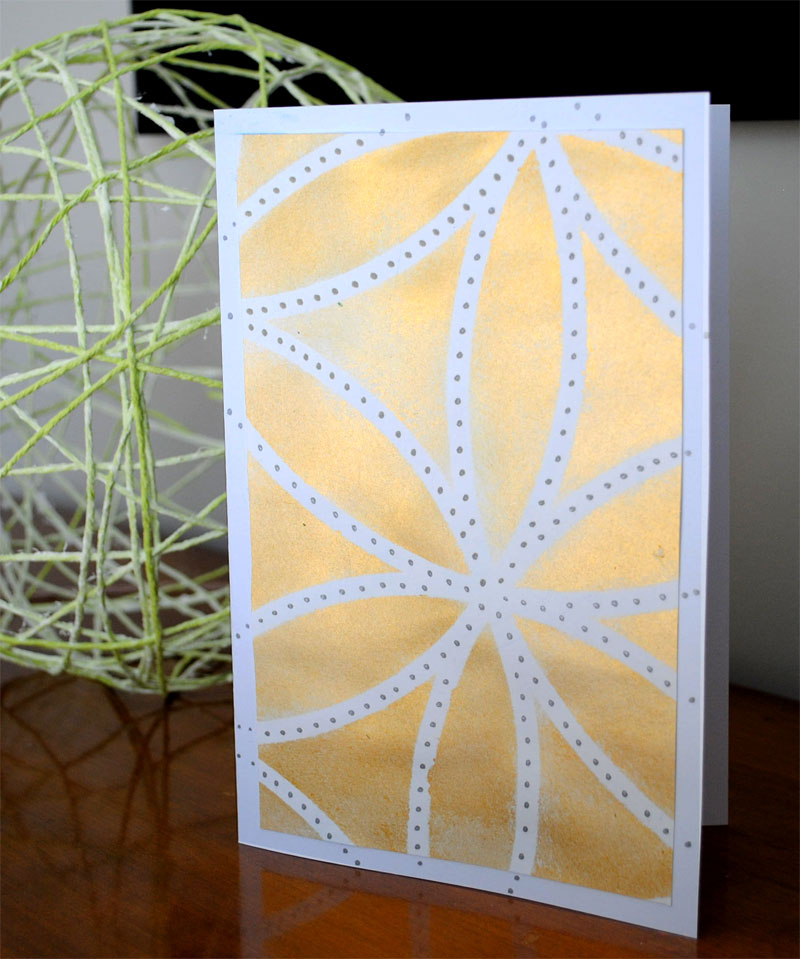 In both of these projects I applied the paint using a standard stencil brush but for the next 2 ideas I used the stencil as a template to create the design on blank paper.
In this one I drew the design onto thick watercolor paper, outlining each shape with watercolor paint then flooding with water. The effect is soft and lovely.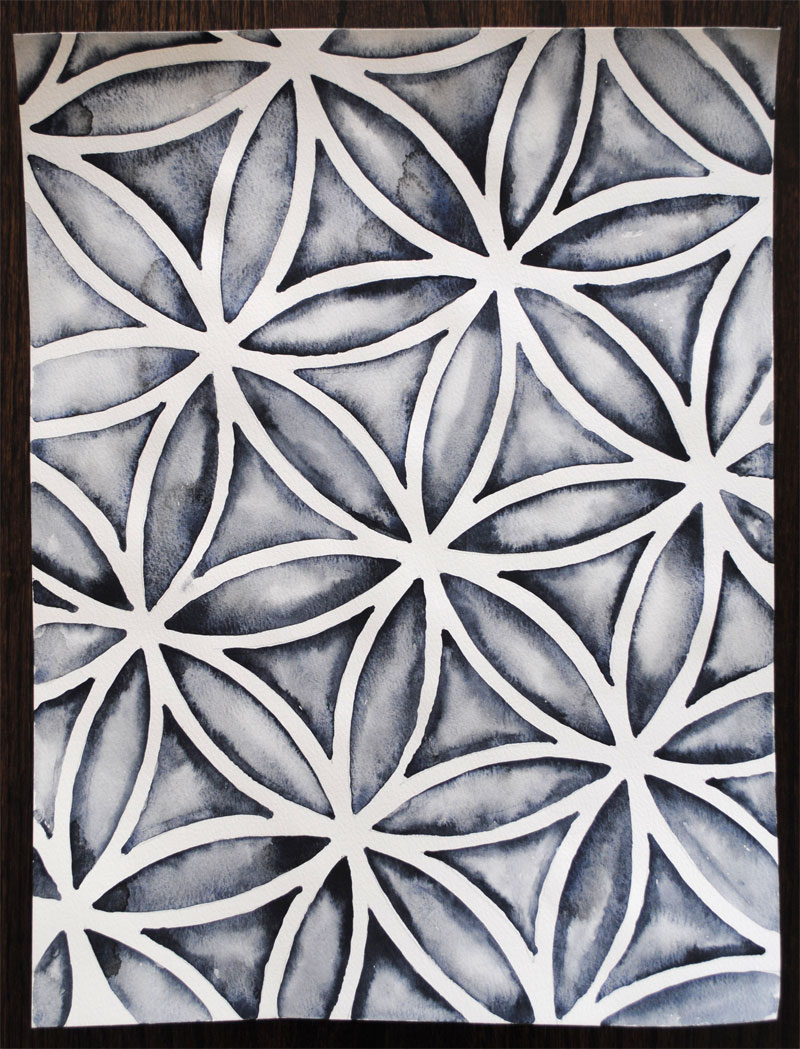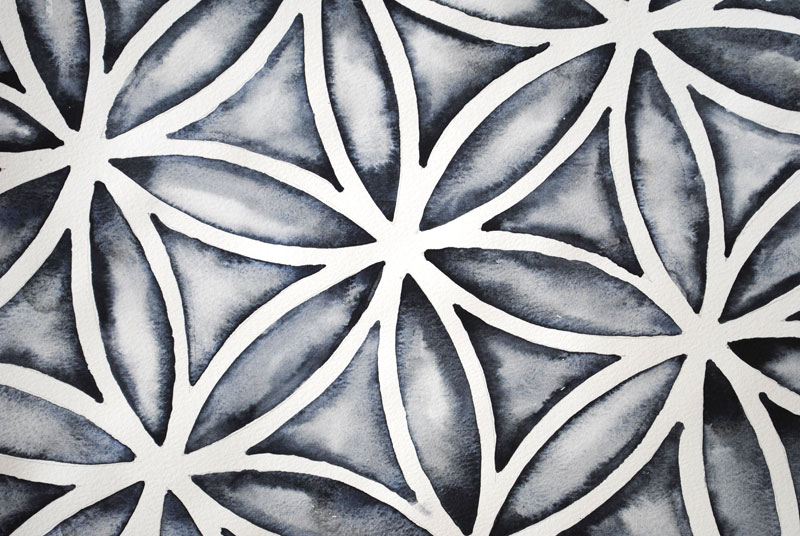 My last piece was a little more involved and required a few stages. For this one I used water soluble water color pencils.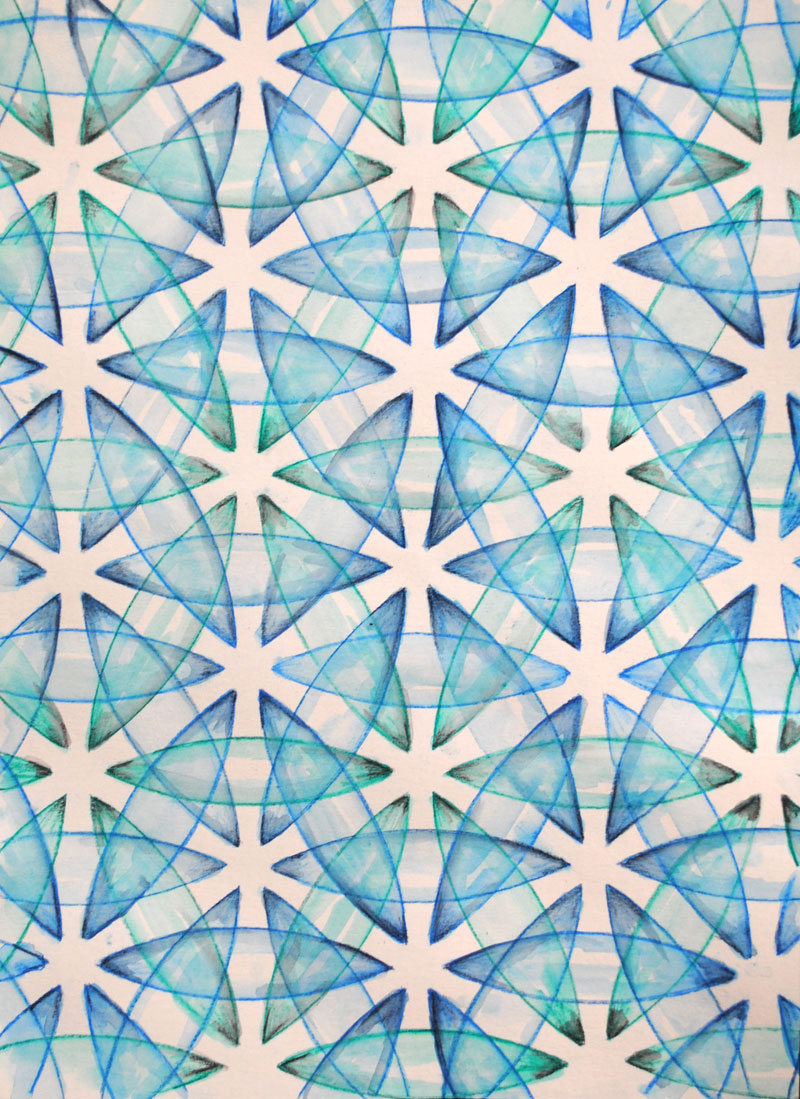 Here are the steps I followed.
Who knew a simple stencil could produce so many looks!
Stencil revolution has so many stencils to choose from the design opportunities are endless.
Love from
Creative in Chicago
XX