Here is an "easy as pie" pretty heart garland you can make for Valentines Day. No skill required!
You will need
A sheet of thick watercolor paper
Watercolor paint and a brush
Heart Template ( download here)
Scissors
Hot glue gun
String or yarn
Start by blobbing watery pink paint on one side of your paper and when that has dried do the other side. No skill required here just pop that paint on. I did short strokes on my first side and then basically covered the other side. Don't be concerned if the paper curls a bit. It will flatten out as it dries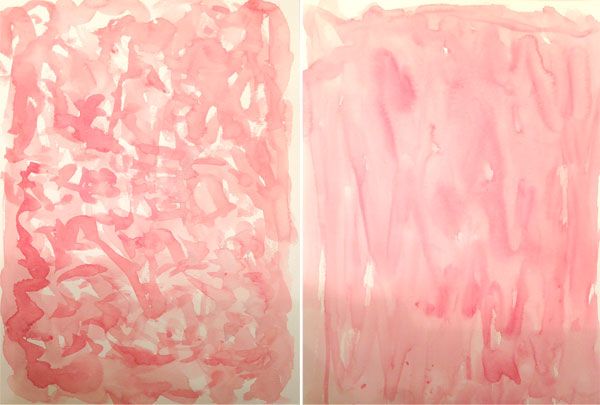 Once dry take your heart template and use it to mark out heart shapes.Lay them out as shown to maximize the use of your paper.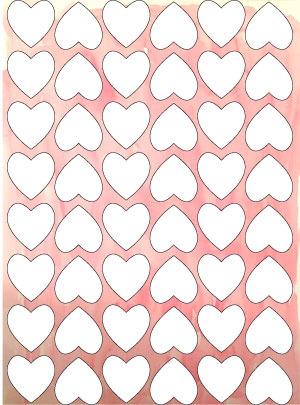 Then carefully cut out each heart, aren't they pretty!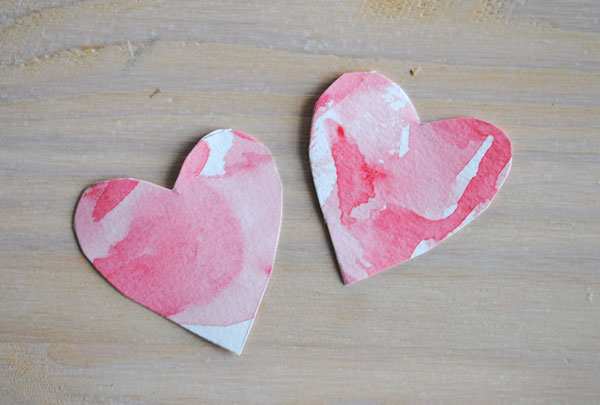 Then taking a pair of hearts snip down towards the center on one and up towards the center on the other.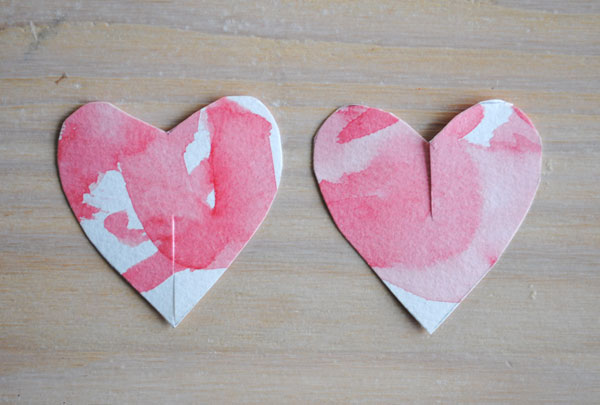 Then slot the two together at 90deg (my index finger looks like an uncooked sausage! hahha)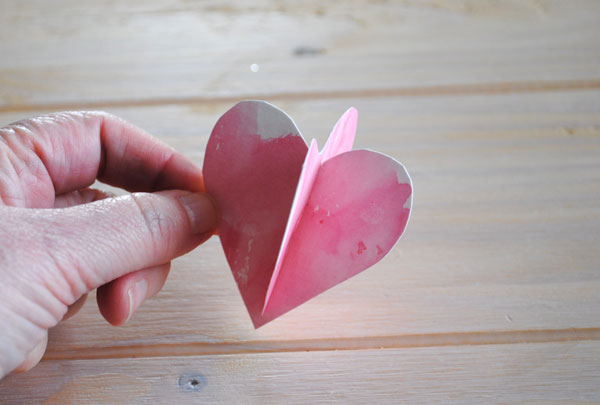 Repeat for each pair of hearts.
Fire up the hot glue gin and run a tiny line of glue where the two hearts intersect and secure the string.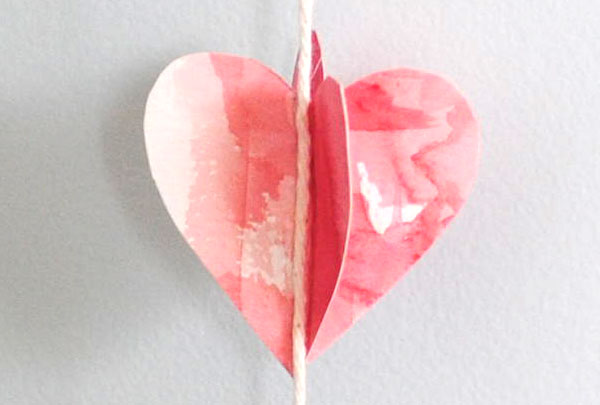 I left about 2″ between each heart.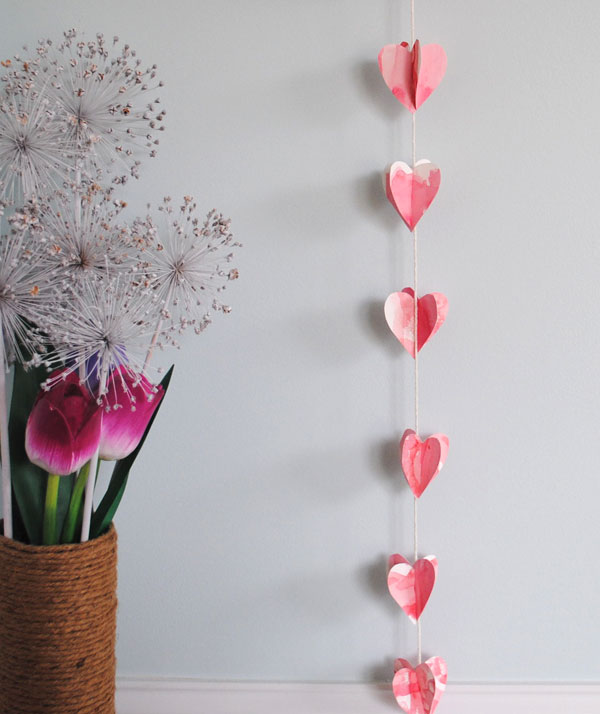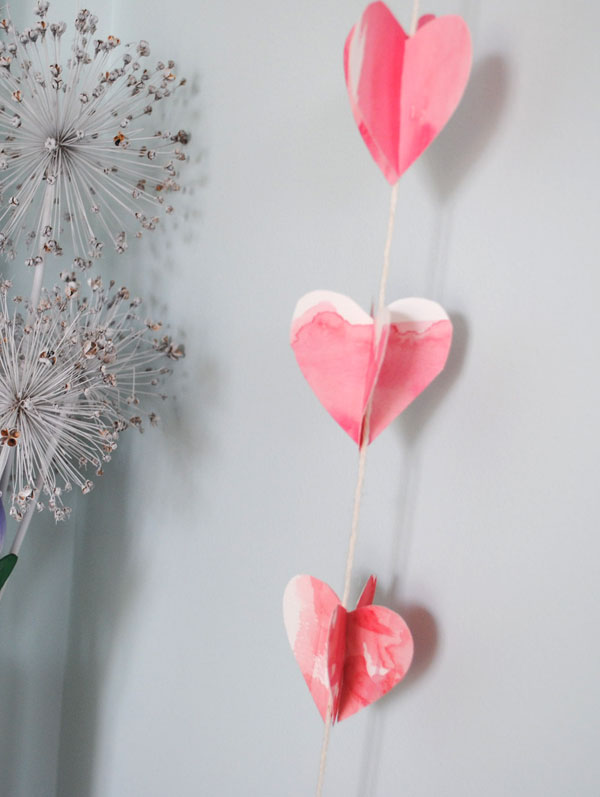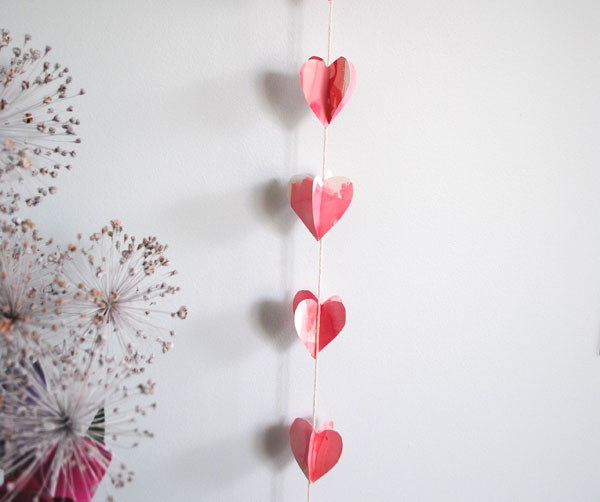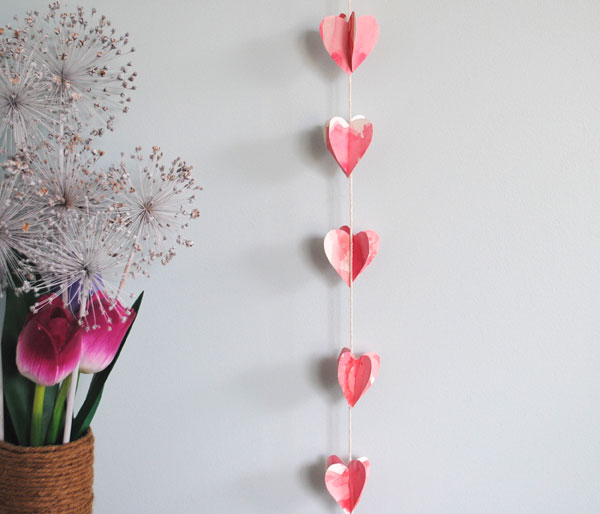 Enjoy!
Love from
Creative in Chicago ( currently living in Pennsylvania)
XX