For reasons far too boring to go into, all of my Christmas decorations are currently in storage, somewhere in Ohio I believe! I could go out and buy a truck load more but I really don't want to do that, as I already have more than enough (even if they are holidaying in Ohio) and when the season is over I really don't have a lot of space to store them.
So this year I am taking a different approach and decorating with home made delights that cost mere pennies to make and I won't be heart broken to dispose of when the new year kicks in. Our little town house in Pennsylvania will be festive and pretty.
Earlier this year I shared this tutorial for making paper orbs, I knew when I made them they could be very easily customized into Christmas decorations. So I whipped up some new ones using plain paper and then broke out the red paint and glitter glue to give them a festive pop.
So simple, yet so effective. They make lovely seasonal decor for my coffee table displayed on a bed of greenery snipped from the garden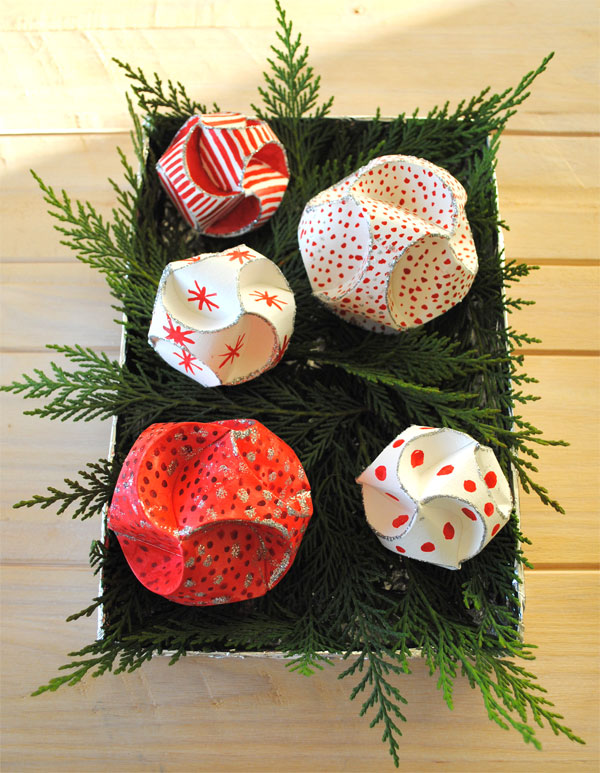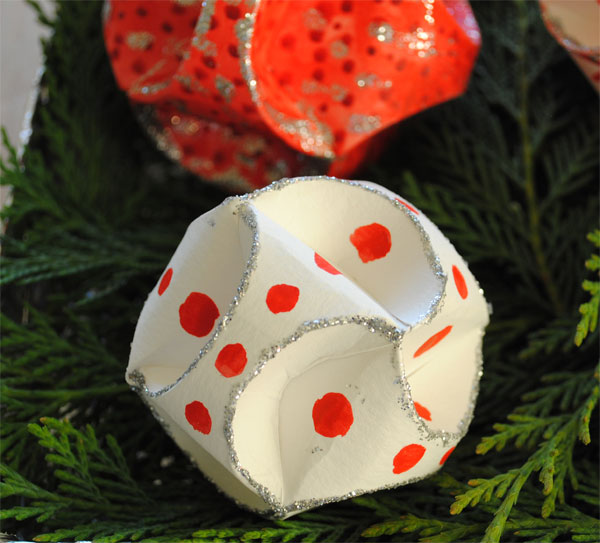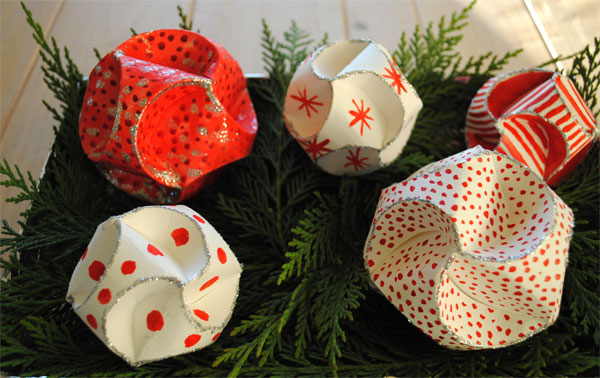 A simple loop of thread and they could make unique ornaments for a Christmas tree
Enjoy!
Creative in Chicago (now living in Pennsylvania)
XX