I am going to attempt to bring back Arty Farty Friday, I did so well with this a few years back and kept it going for 40 straight weeks!
I am doing lots of doodling with colored pencils, just random colorful abstracts a few I have already shared, look here and here. I find the whole process very relaxing.
I don't even know what to title this one..weird pink flowers on green blobs?? Any suggestions? Who says a creation has to have a title anyway!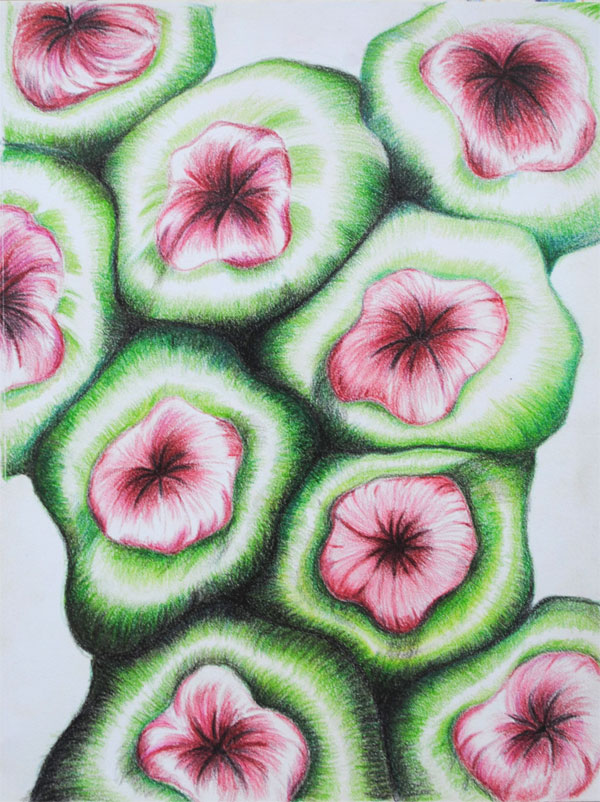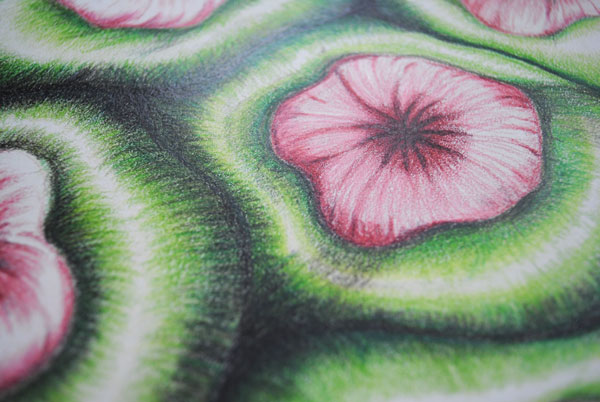 Enjoy!
Love from
Creative in Chicago (currently living in Pennsylvania)
XX