Miss Chicago teen was home last week for a quick visit before a study abroad trip to China. Her Freshman year in college has literally whizzed by.
She absolutely LOVES baking but was none to pleased when she realized that basically all of our baking equipment and recipe books are in storage, as we are still living in our town house (and having a really hard time finding a new house here in PA) However that did not deter her from whipping up something stunning and oh-so-tasty.
She is such a night owl and at 10pm one evening announced she was going to bake. She started by making a basic brownie mix but my pantry was missing coco powder and baking powder. Not one to give up she melted some chocolate and mixed up a rising agent using cream of tartar and bicarb of soda. The brownie didn't rise quite as expected but was chewy and really tasty. She cut out little circles using a Gatorade bottle (no cookie cutters in this house) and iced them with a frosting that included a healthy slug of Cherry Baileys. A light sprinkling of powdered sugar and some poncing about with sliced strawberries and an extremely elegant dessert resulted!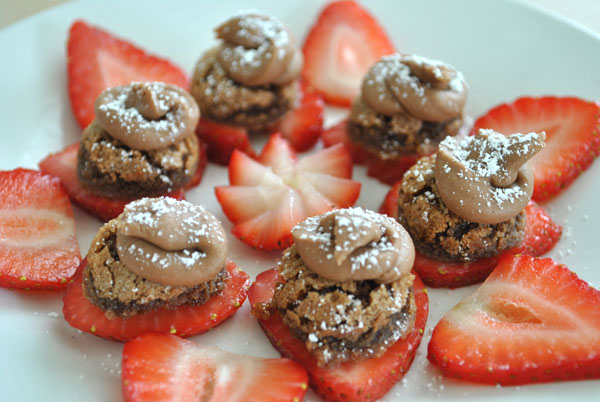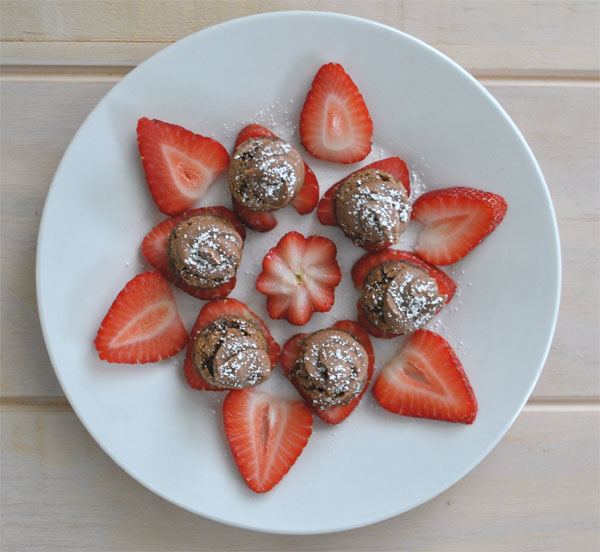 We played around a bit with the design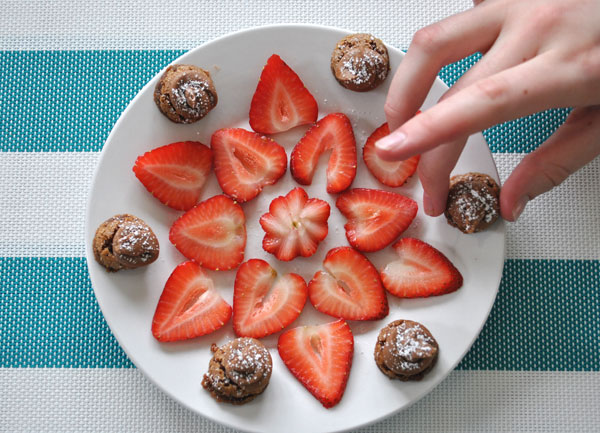 But it got eaten before I could take any more photos.
The moral of the story is you don't need fancy kitchen equipment or even a decently stocked pantry to make something truly sumptuous!
Love from
Creative in Chicago
XX