So Miss Chicago teen is coming "home" from college this weekend for Spring break.  She was a bit shocked on the sale of our Chicago house and our move to Pennsylvania as we rather sprang it on her. The last time we were together as a family was in Chicago and our town house has never been her home but I have some adventures lined up next week to make up for it.
Her bedroom is lacking a bit of pizazz and while the decorator in me would like to rush to Home Depot and load up on paints etc. the sensible part of me says "don't be a crazy lady". We are on a full blown house hunting quest for a bigger family home and my time could be better spent than decorating a bedroom!
But it didn't stop me from knocking up a couple of abstract watercolor paintings to brightening up the walls… we can take those with us right, when the perfect house turns up .. if it ever does… the Lancaster housing market is so lacking in houses!
For my first painting I selected a palette of blues and greens and painted random rows of lines that wiggled across the paper. The white space was then filled in with a simple blue wash.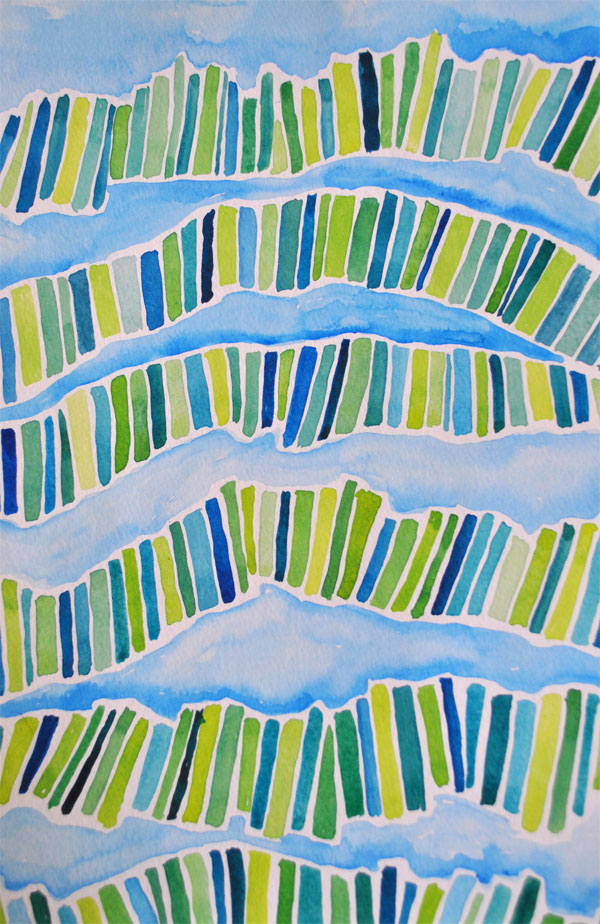 I used a similar green hue for my second painting but added pops of purple. This painting featured radiating petal shapes.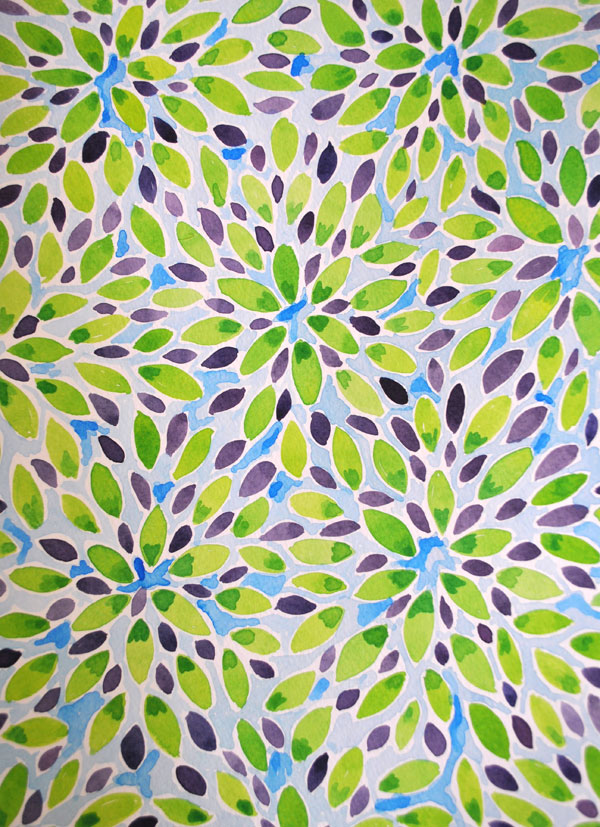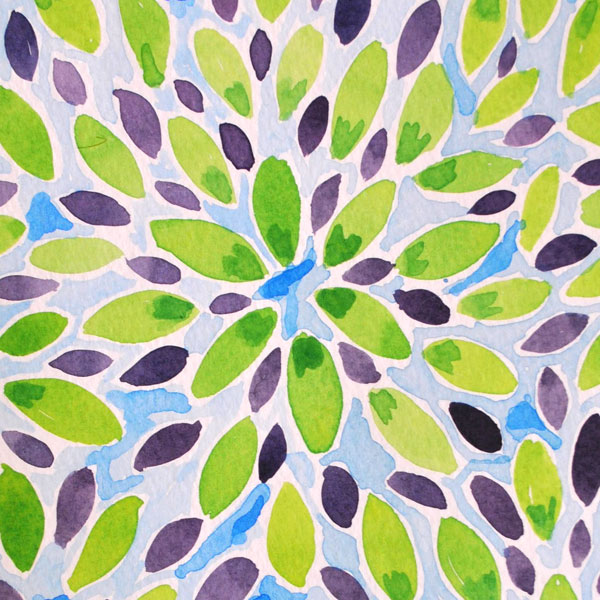 Both painting are framed in simple white IKEA frames..I'd photograph them but it's too dark now so that will have to wait for another day.
Love from
Creative in Chicago – transplanted to Pennsylvania
XX