Early summer saw me go berserk with Indigo dye and Shibori folding techniques but I have yet to take my gorgeous fabric and do anything major with it … except this sweet little drawstring bag. Miss Chicago teen left for college a few weeks ago and she took it to stash all her electrical cords and chargers.
I made this pattern by folding my fabric in an accordion stack and creating a few loop with elastic bands.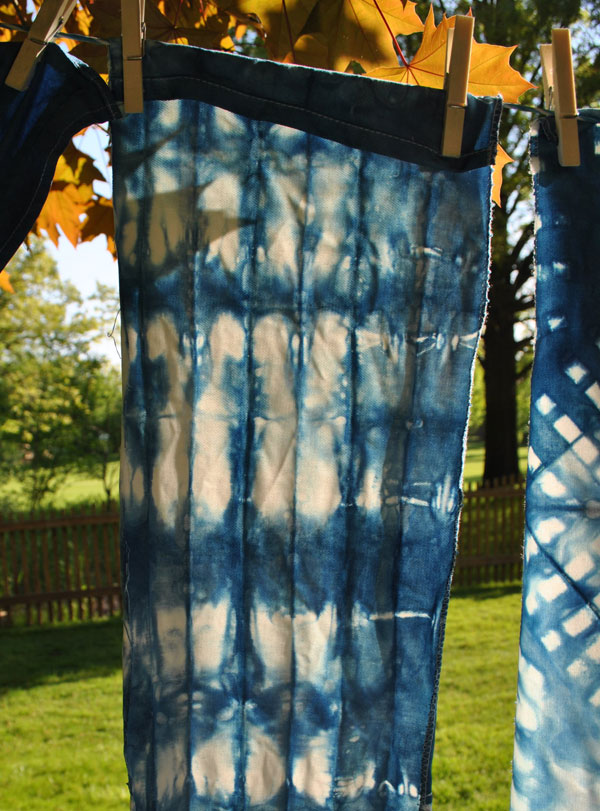 To be honest the bag was made in such a rush I didn't photograph any of the steps – my bad, but if you look close enough I am sure you can work out how to make one yourself.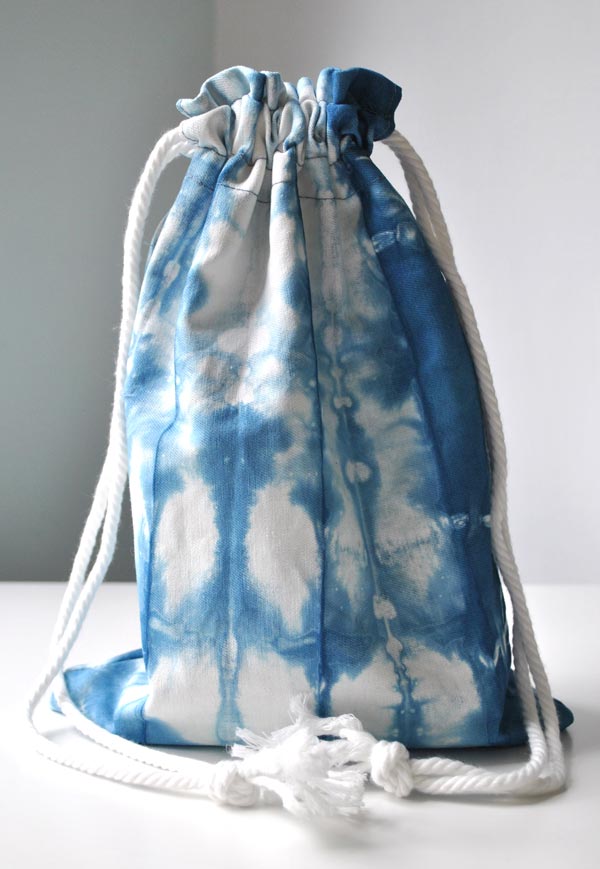 This is quite possibly my laziest blog post ever!
Love from
Creative in Chicago
XX