A few years ago I bought my dad a lovely quirky map of the UK …which features rude sounding place names. Fast forward to earlier this year and I was contacted by the company who created it, asking if I would be interested in looking over a map they were producing for the US market – Marvelous Map Of Genuine American Place Names. Naturally I jumped at the chance to be part of something so fun!
The map showcases over 1,500 of the funniest, naughtiest and quirkiest place names – all of them 100% authentic American – from Climax and Intercourse in Pennsylvania to Hell in Michigan and Windy Passage in Alaska.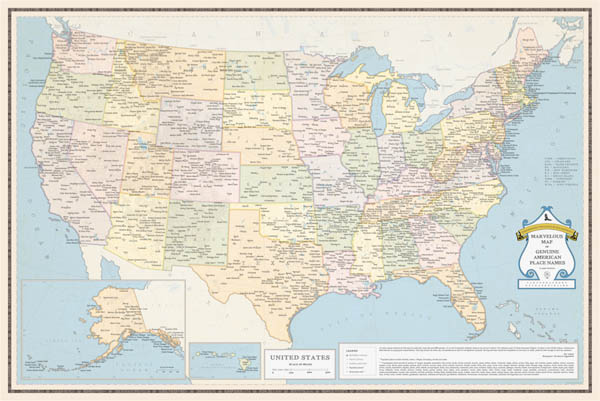 The Map is available on their website and here is a sweet deal. You can get 25% off with the coupon code ZOEF
… and my reward for being part of the focus group …my last name has been craftily hidden on the map!
Love from
Creative in Chicago
XX