Dear Chicago House,
Am I a little bit obsessed with seahorses? I didn't think so but maybe I am, as when I was browsing through this blog the other day I realized I have three different pieces of art that feature this most wonderful of underwater creatures.
What's more the three pieces are all made with different mediums…who says art should be restricted to paint and paper… but is was where I started, with this watercolor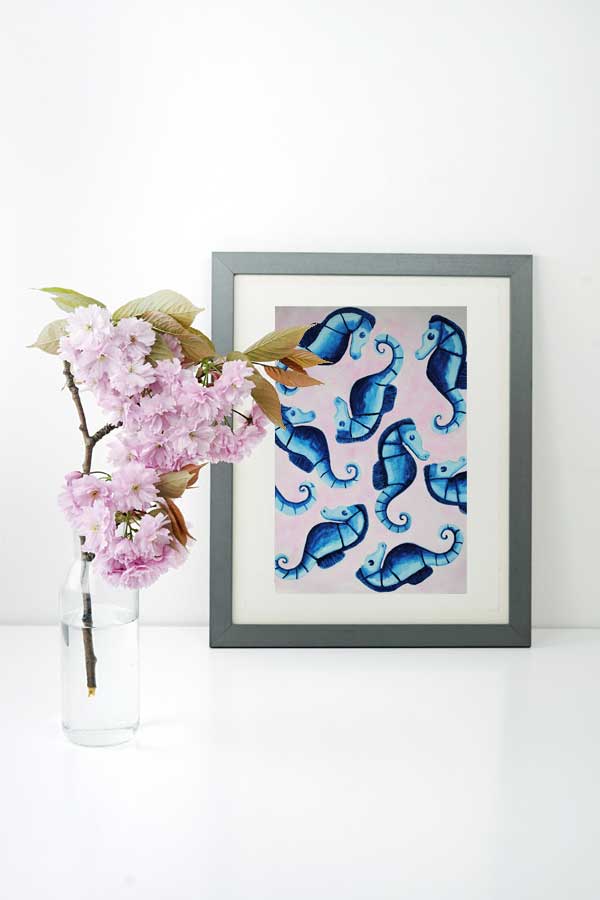 My next adventure was with driftwood collected on the shores of Lake Michigan and I even shared how you can make a beautiful piece of driftwood art yourself in this post
My final creation is long gone, washed away by a New Years tide on a Florida beach, and made simply from shells.
I sure my adventures with seahorses are not over…who knows what I will use to create one next?
Love from
Creative in Chicago
XX