Yikes, that is a big word in the title of this post and if it has you confused, a Icosahedron is a 20 sided geometric solid. Nothing too confusing about that!
They are super easy to make and look great as decorative accents.
You will need.
Card stock
Craft knife
Double sided tape
Pens or paint to decorate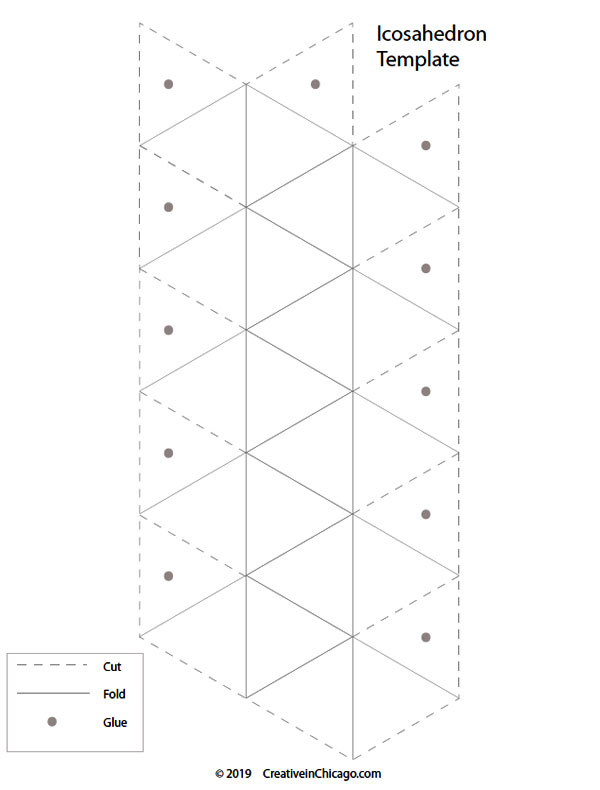 Then the fun really starts, time to decorate.
I took two approaches to decorating. Firstly painting once the icosaheron was constructed. The second approach was a lot easier – painting the back of the template once it was cut and scored but before it was folded
I made little ones which were printed on card stock and decorated using watercolor and acrylic paints. Not surprises when it come to my color choices!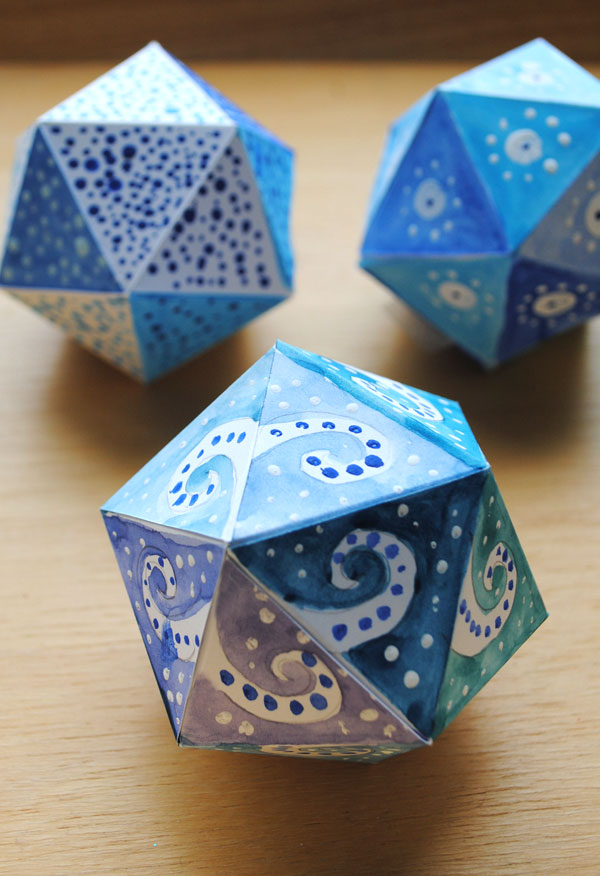 And a bigger one which was made using watercolor paper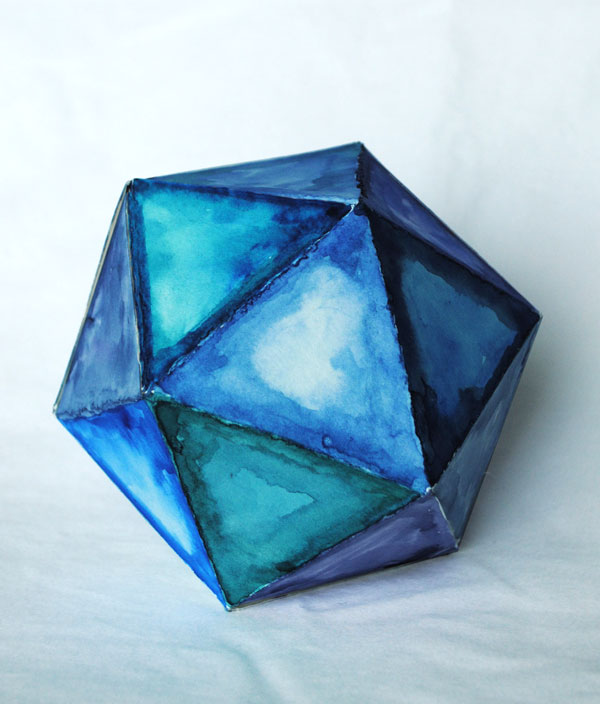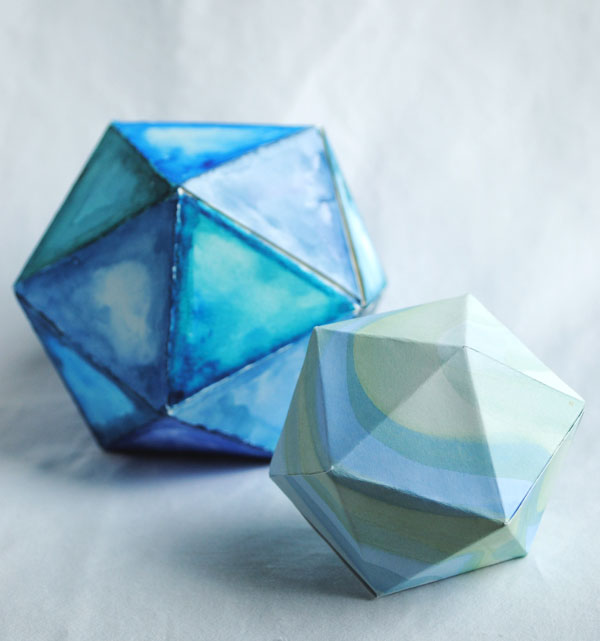 They look fabulous just jumbled up on a plain wooden tray but would look equally great in a large glass jar. A free decorative accent!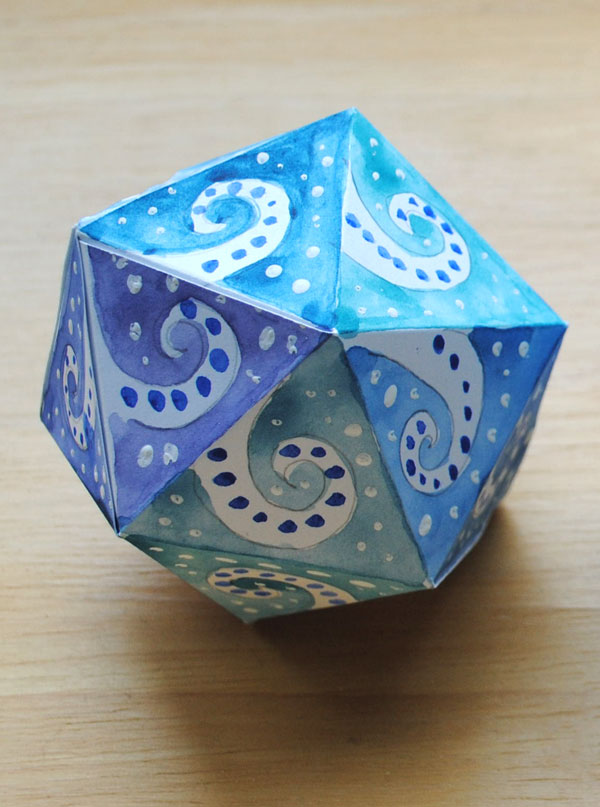 Enjoy!
Love from
Creative in Chicago
XX