As we head into Fall you can't beat a bowl of hearty soup. This Carrot and Coriander (Cilantro) soup is my all time favorite. Not only is it quick and easy to whip up, it's nutritious and even more importantly, totally delicious!
Ingredients
2lbs of carrots, peeled and roughly chopped
1lb onions roughly chopped
Olive oil
3 cloves of garlic
Bunch of Coriander ( cilantro)
1 tsp cumin
1/2tsp Chili powder
Pinch of Garam masala
salt & pepper to taste
Swirl a little oil oil in a big saucepan and gently fry the onions until they are translucent. Add the garlic and carrots and add enough water so the carrots are completely covered. Bring to a boil and then simmer until the carrots are tender (about 15mins).
Working in batches blend the onion and carrot mixture in a food processor and during one of the batches add the entire bunch or coriander.
Return the blended mixture back to the sauce pan and add the cumin, chili powder, garam masala and season with salt and pepper.
Simmer for a further 10 minutes or so then serve.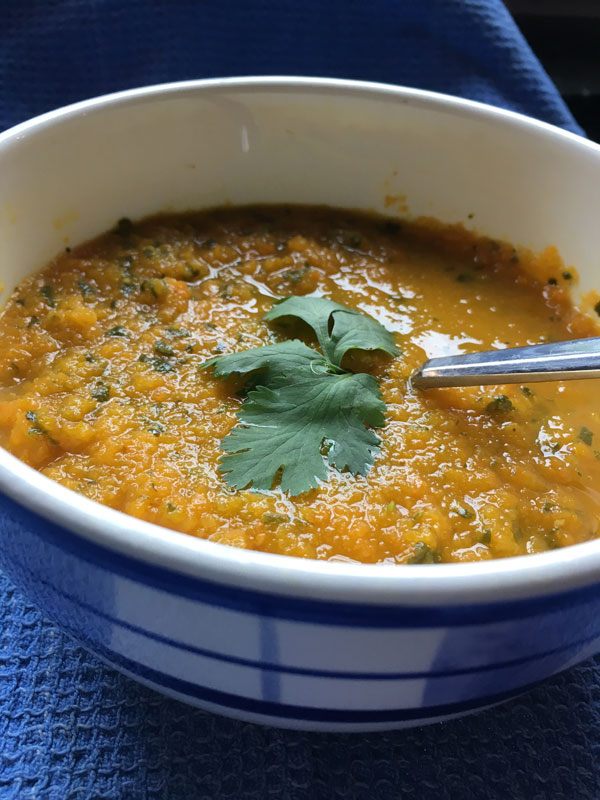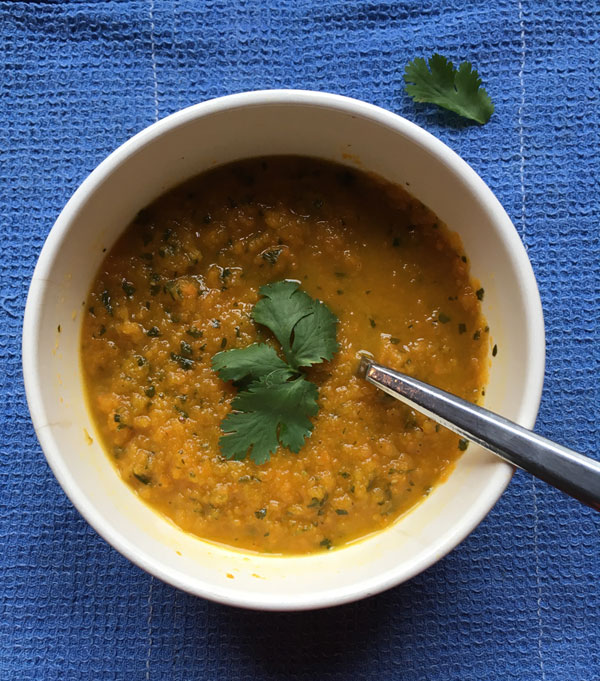 Make a batch and enjoy!
Love from
Creative in Chicago
XX