Hello!
It's all change over at Creative in Chicago. I have given the blog a massive shake up with a new look and moved from Blogger to self hosted WordPress. After writing for over five years I am abandoning my "Dear Chicago House" intro as it doesn't make  nearly as much sense as when I started this blog and was writing to my sad 1970's Chicago house.
But enough waffle!
I thought I'd share with you today when my creative magic happens … my wonderful home office.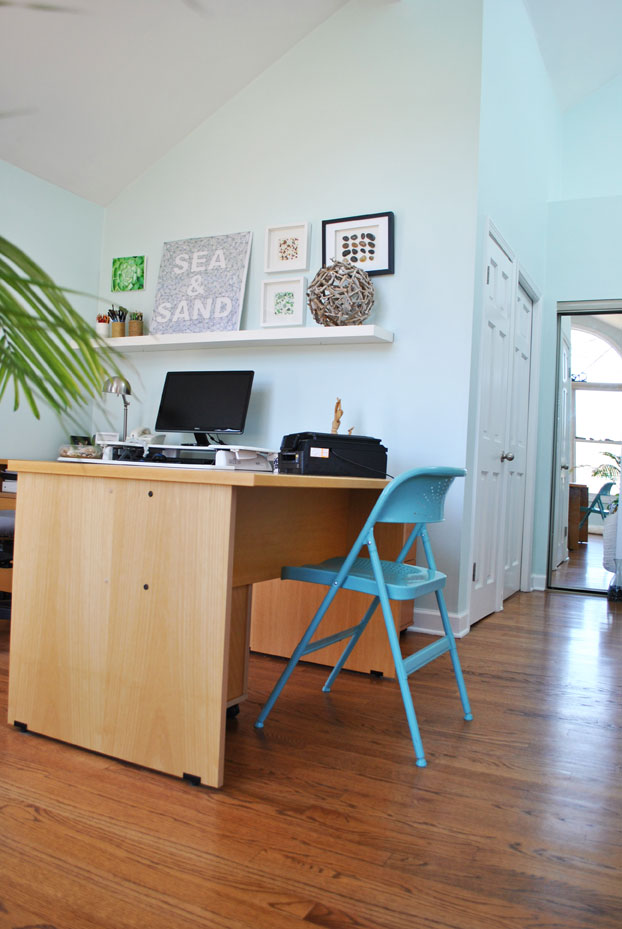 This room has fantastic light with a vaulted ceiling and lots of space to spread out and make a mess. By day it is a web and graphic design studio for my company Indigo Image and works very well for client meetings.
But when business hours are over I can fling open my artsy closet and break out the paints, paper, hot glue gun, fabric scraps or whatever takes my fancy … I will let you into a secret … I did tidy up this closet ready for it's closeup!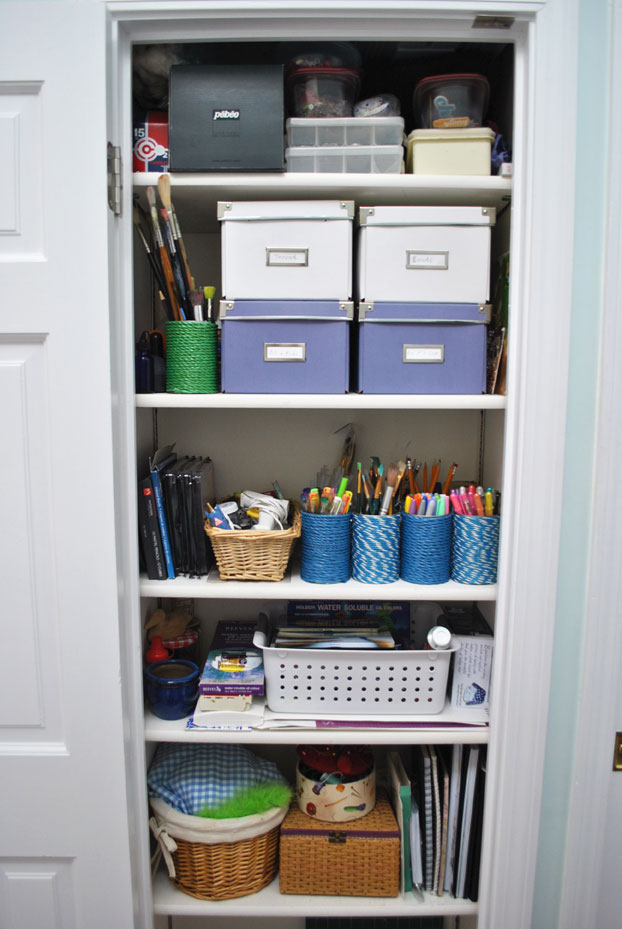 The space has come a long way from it's
brown days
and I have made all of the art work you can see on the walls.
Love from
Creative in Chicago
XX