Isn't it lovely how other bloggers can give you ideas. After seeing Karah's huge stash of sea glass this week (look at the glass vessel next to the TV) I was inspired to create something with the box of beach glass treasure I have collected over the years, in a quest to create some art work for my newly painted office.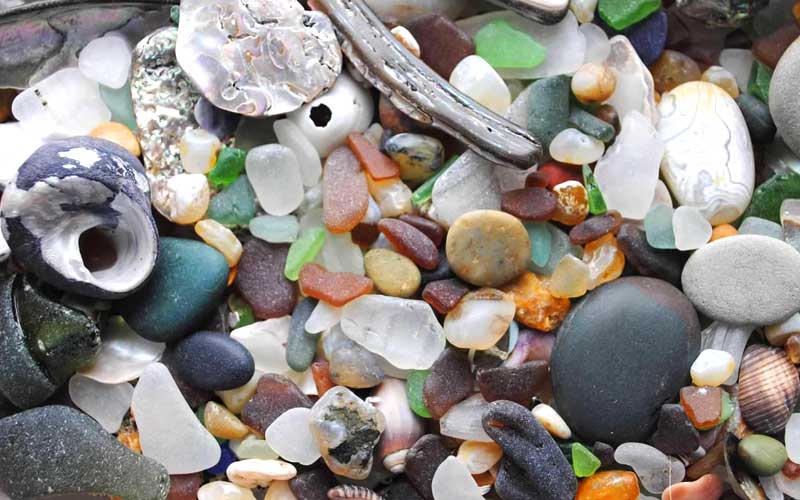 I started by sorting out my sea glass collection into two colored piles. The first pile of sea glass had blue green hues and the second brown hues. Then I took some thick water color paper, drew a 12″ x 12″ square and randomly started sticking down my pieces with modge podge . I added translucent pieces to each creation and the brown hued piece also got a tiny sprinkling of green beach glass to make it pop a bit more.
Two shadow boxes from Ikea later and I have at last done something with my sea or beach glass. Just waiting to get all the other art work done before I hang it on the wall.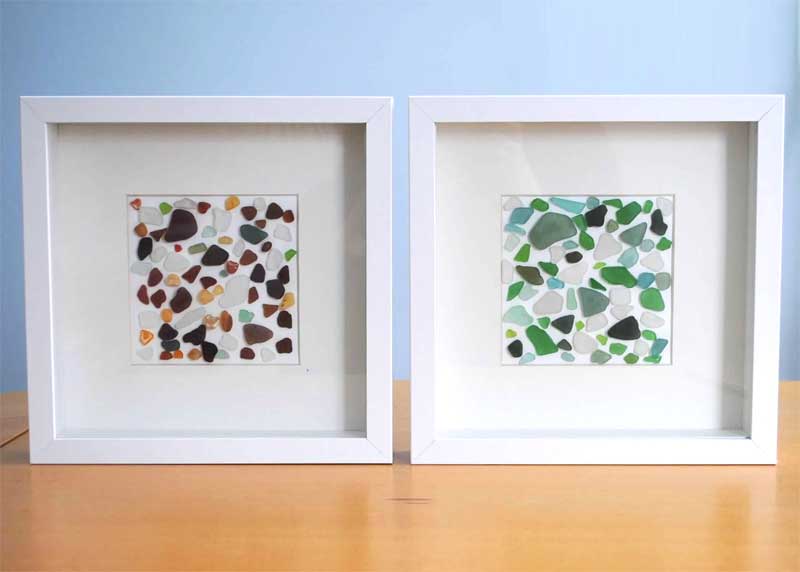 And what is sea glass without an arty shot.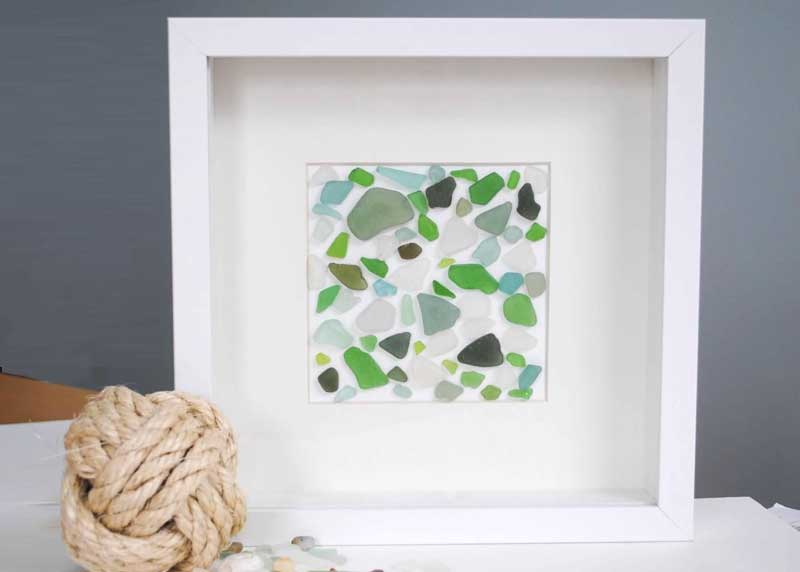 I might be over 1000 miles from the sea but I have a little reminder soon to be hung on my walls.
Love From
Creative in Chicago
XX