Everyone loved the Rope Balls I made recently but they can be a little tricky to make. So, for those who got frustrated with rope here is an much easier decorative ball to make, a simple yarn ball.
I squished together some newspaper to make a sphere about the size of a tennis ball and simply wrapped the yarn around it. When it was completely covered I just tucked the end in and hey presto a pretty ball.
The beauty of these decorative accents is that you can select any color or texture of yarn to compliment your decor and here they are in a contemporary glass vase with those lovely rope balls.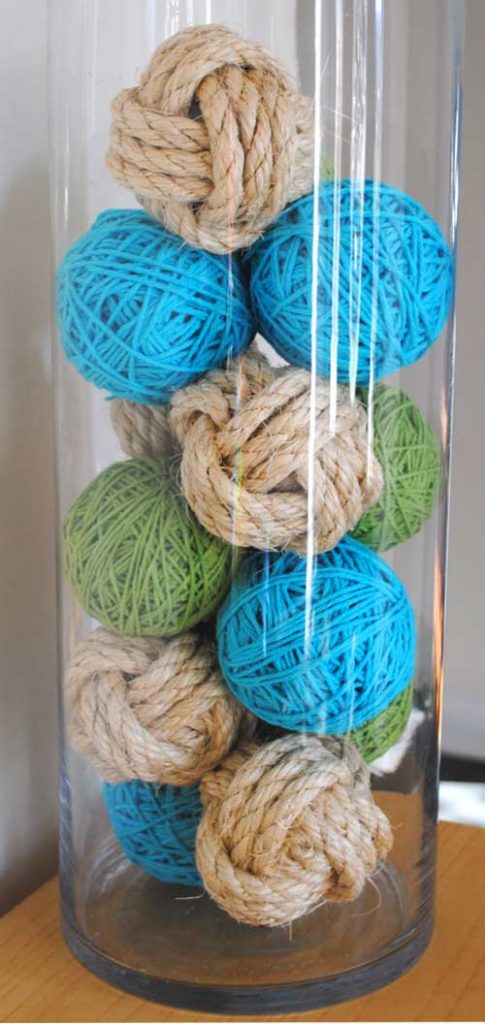 Love from
Creative in Chicago
XX
Linking with